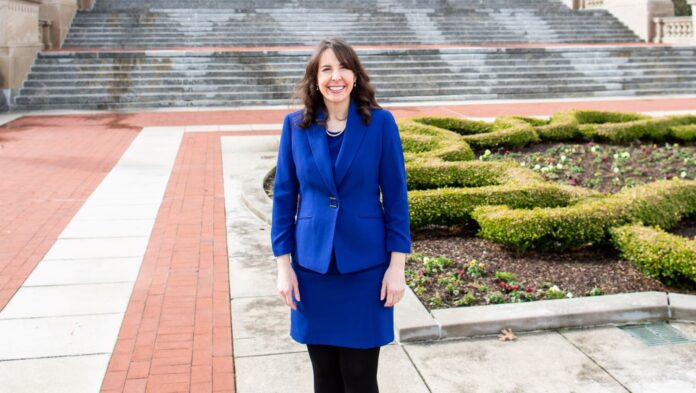 By Catherine Martinez
Photography by Jennie Paiva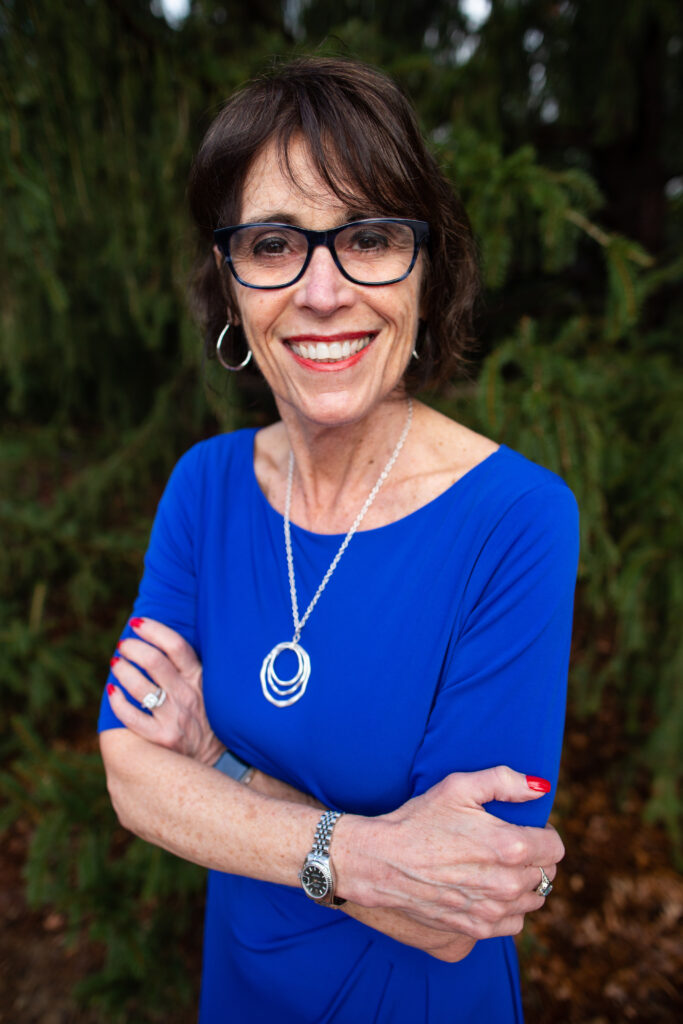 During Treasurer Allison Ball's first year in office, she had an eye-opening experience while speaking to a class of high school seniors. She asked the students if any of them had a credit card. Several hands shot up.

"Can you talk to me about the interest on your credit card and how you make sure you don't get yourself in a hole?" she asked.
Silence.
"I realized that not a single kid had an awareness that there was such a thing as interest on credit cards," she said, adding that she stopped right there and explained how it works. "But it was an eye-opening situation because I realized these kids are three weeks from graduation and being launched into adulthood."
Treasurer Ball began wondering what other foundational financial literacy principles students were missing.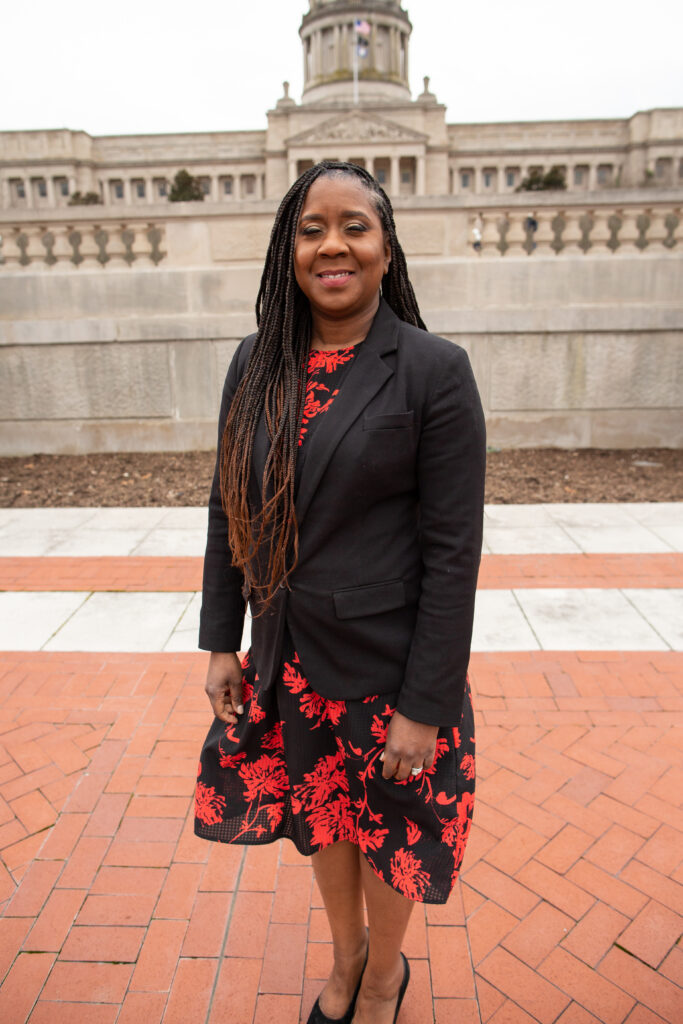 Her office created the Financial Empowerment Coalition, a group of businesses, educational institutions, and organizations dedicated to improving financial literacy. The Coalition set out to serve all Kentuckians but focused on seven specific populations: aging Kentuckians, Commonwealth employees, emerging adults, Kentuckians with disabilities, low-income families, student strategies, and veterans and military personnel.
With the goal of getting practical tools into the hands of these populations, the Treasurer's Office also created the Financial Empowerment Database, a free online resource available at treasury.ky.gov.
The Birth of Kentucky's Financial Empowerment Commission
Treasurer Ball never forgot that encounter in the high school. She started pushing the state legislature to add a financial literacy class or program as a high school graduation requirement in the Commonwealth—she achieved that goal in 2018.
"When we got the high school requirement passed, that was the first piece of the puzzle," she said, explaining that it was an unfunded mandate, meaning that no money would be provided to schools from the state to fulfill the requirement. "The next year, we said, 'What is a way to make sure that schools and other groups have the resources they need to be able to teach financial literacy?' And that was how the Financial Empowerment Commission was born."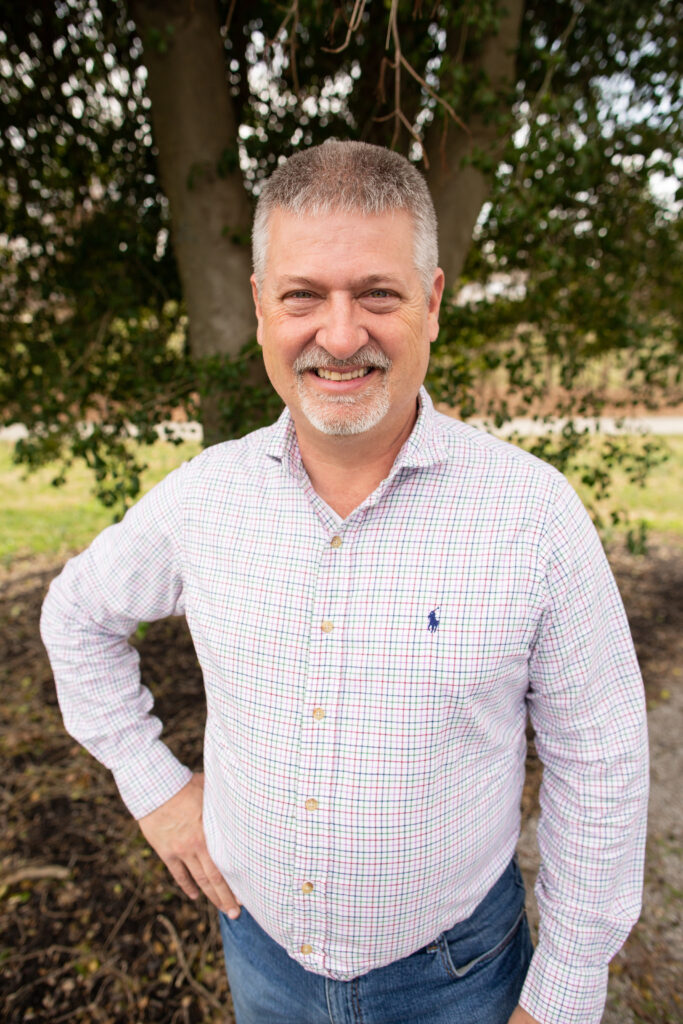 The Kentucky Financial Empowerment Commission, a nonprofit entity created at no cost to the taxpayer, was signed into law in 2019 and provides financial support and relevant training to Kentucky's educators and schools while also working for the greater good of the seven target populations originally identified by the Coalition.
Representative Jim DuPlessis, who co-sponsored the bill, was grateful for the Treasurer's initiative to get the education requirement signed into law and her willingness to think outside the box by creating the Commission to fund it.
"We have created an entity to help schools that don't have the money for curriculum," said Rep. DuPlessis. "And that's one of the pushbacks that you're going to hear in other states, especially poor communities. 'We don't have money for textbooks as it is; how are we going to pay for the new curriculum?' But there are lots of institutions who value financial literacy and would help pay for that."
A Diverse Group of Leaders
Treasurer Ball and her then Deputy Treasurer, Dr. OJ Oleka, started gathering the team for the Commission's board, a bipartisan group from all areas of society with a passion for financial literacy and the expertise to back it up. The board includes people from the financial sector, elected officials, federal government personnel, educators, and representatives of nonprofit organizations. The team has one goal: to help Kentuckians take control of their financial lives.
"In my view, there is no such thing as a one dimensioned approach to increasing financial literacy or awareness. It is important that thought leaders hailing from as many sectors as possible contribute to the larger strategy on how to advance both the thinking and the policies that imbue this work," said Nikki Lanier, an advocate for greater financial literacy and the Senior Vice President and Regional Executive of the Louisville Branch of the Federal Reserve Bank of St. Louis.
The Kentucky credit unions were eager to join this initiative, committing significant funding to get the project off the ground.
"Financial literacy and financial education and well-being is part of a credit union DNA," said Debbie Painter, President of the Kentucky Credit Union League and Vice-Chair of the Commission board. "Our board immediately said, 'We want to be your financial provider.'"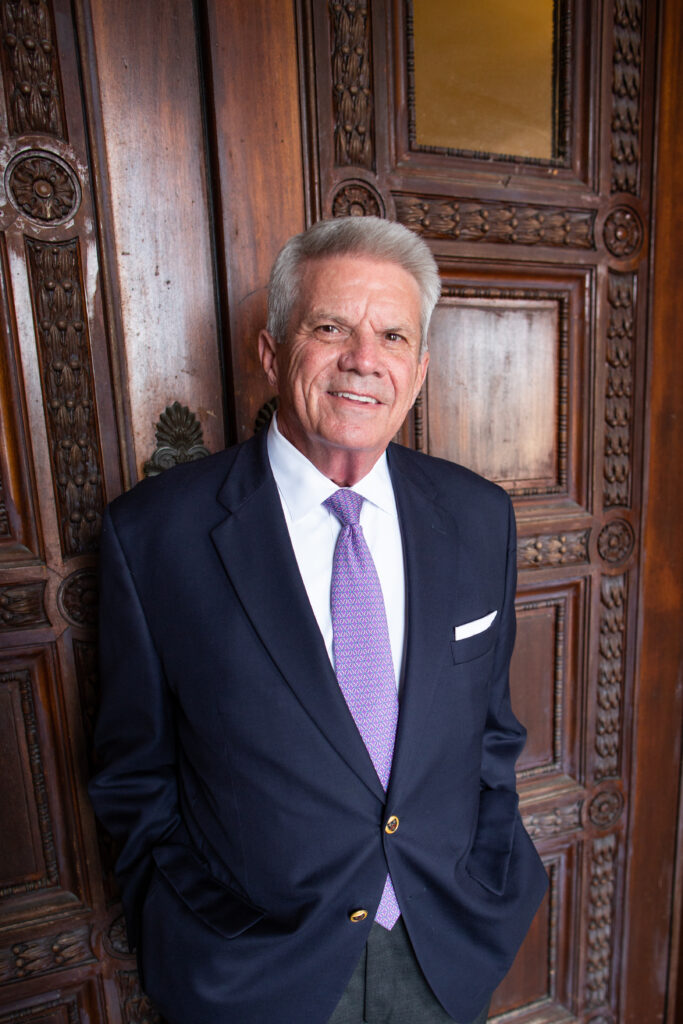 The state's credit unions agreed to fund $350,000 per year for the first three years, with nearly $1 million in total support for the Commission.
"Look at the wealth of knowledge, the background, the expertise. Everybody comes from a different point of view, but in the end, you're all pointing in the same direction, which is to better the lives of Kentuckians," Painter said.
The Kentucky Bankers Association knows that the financial landscape is more robust if everyone is given the tools they need to succeed.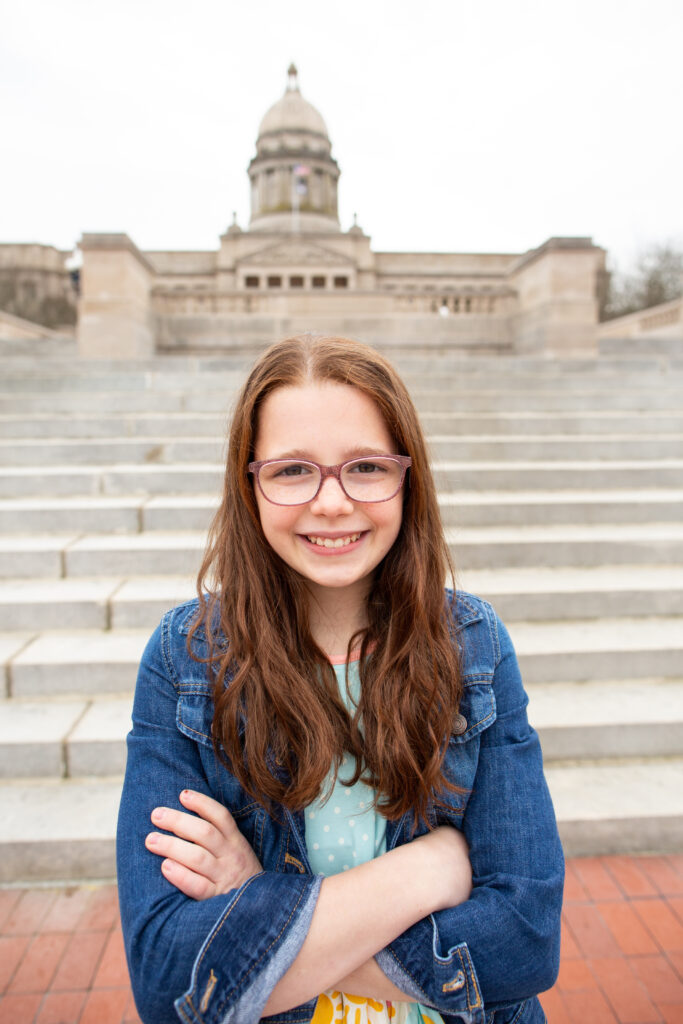 "We all need enough financial literacy to run our own lives," said Ballard W. Cassady, President of the Kentucky Bankers Association. "For society as a whole, that can be the difference between pulling society's economic wagon or sitting in it. Every one of us has a huge stake in a society with more people being able to pull their own weight, to move all of us forward. And there's no way that happens with more people sitting than pulling."
Treasurer Ball even recruited a special assistant while promoting financial literacy throughout the state: 12-year-old Luci Paiva, a super saver. The Treasurer helped Luci open her own savings account. Luci set a goal to save $1,000 in her account, because when she wants to use it, "I don't have to ask people or beg for it."
"I think teaching this at home is super important because many people get into bad situations. They just never saw it modeled, and they were never talked to about these things when they were kids," said Jennie Paiva, Luci's mom.
Creating Educational Standards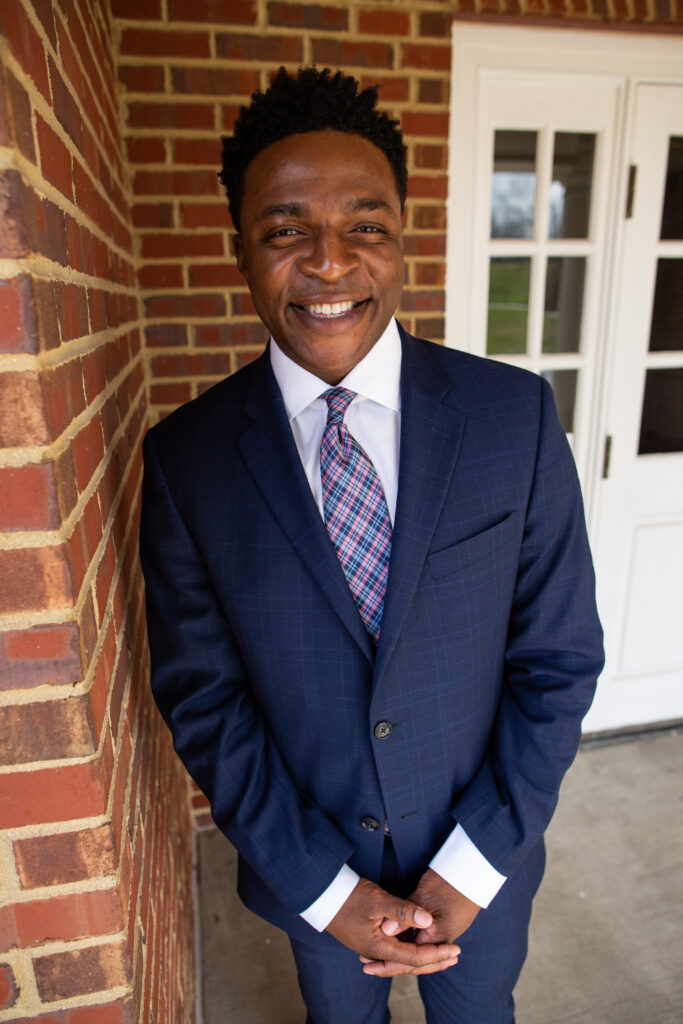 Dr. OJ Oleka, current President of the Association of Independent Kentucky Colleges and Universities, worked with the Kentucky Department of Education to develop educational standards while he was the deputy treasurer.
"Folks have to learn how money works, how to utilize it, how it moves, but also how governments play a role. How government changing a taxation structure or policy can impact how people spend money, or can impact how much money people have to spend," he said.
Dr. Oleka emphasized the importance of including teachers in the process because they are doing the most critical part of the work—imparting financial knowledge to students.
"I think it's incredibly important to actually have the people who will be executing this to be included in the conversation and the process. You've got to have classroom teachers," he said.
Training for Teachers
Dr. Abdullah Al-Bahrani, Commission board member and Associate Professor of Economics and Director of the Center for Economic Education at Northern Kentucky University, is passionate about equipping teachers to pass these skills to their students.
"We spend a lot of time training the educators," Dr. Al-Bahrani explained. "I want to incentivize educators to teach an entire course, and to do that, we developed a course that high school teachers can teach and give their students college credit. We make sure that it's not just a one-day program or a one-week program, but that we are spending at least 16 weeks talking about financial literacy and students get college credit, workforce development, and career readiness."
Dr. Al-Bahrani will be offering a four-week program starting in July, free to Kentucky teachers who apply.
Enriching Financial Literacy Activities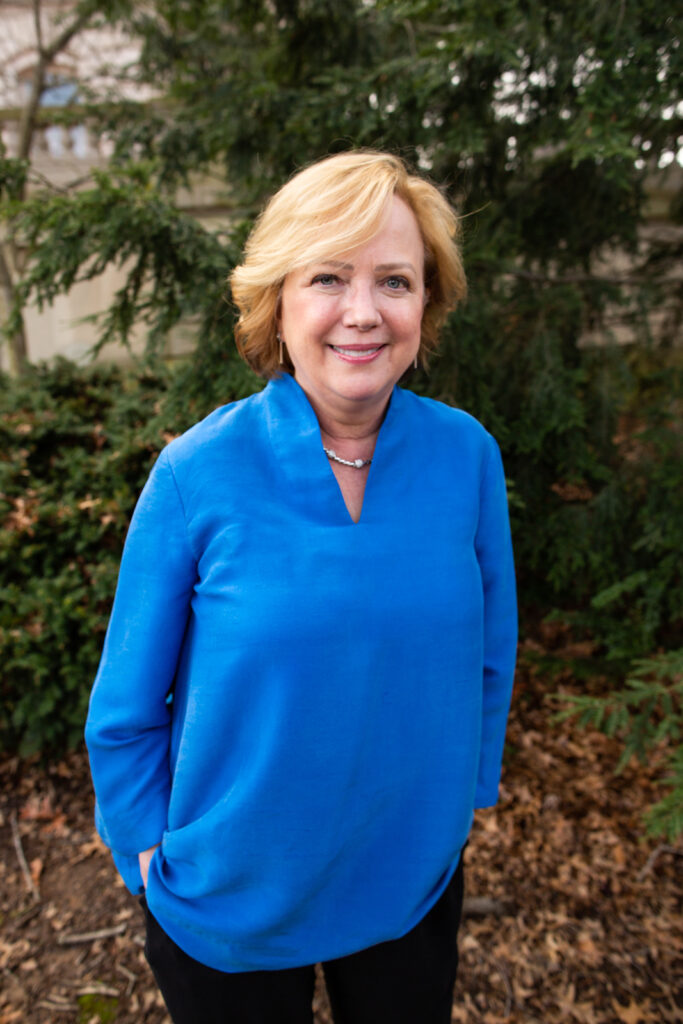 The education requirement is not limited to classroom time; it can also be satisfied by participating in a financial literacy program such as Junior Achievement, an organization that teaches financial literacy principles to children at all grade levels. The organization utilizes community volunteers who want to pass on good money management practices to the next generation.
"We match volunteers' interests with the teacher's interests and what the teacher wants her students to learn," said Debra Hoffer, President of Junior Achievement of Kentuckiana. "It's a huge network throughout Kentucky. Last year, prior to the pandemic, we were serving 120,000 students a year throughout the Commonwealth."
Vision for the Future
The Commission just started its work, but the vision for the future is bright.
"I believe this will have a massive impact all over Kentucky and for the future of the state," said Treasurer Ball. "I really believe that you're going to see a generational impact on people in a better position than they would have been otherwise."
Kentucky has created a financial literacy education blueprint that can serve as a model to other states. The public and private sector working together to make a positive difference in citizens' lives and make a notable financial difference for the next generation.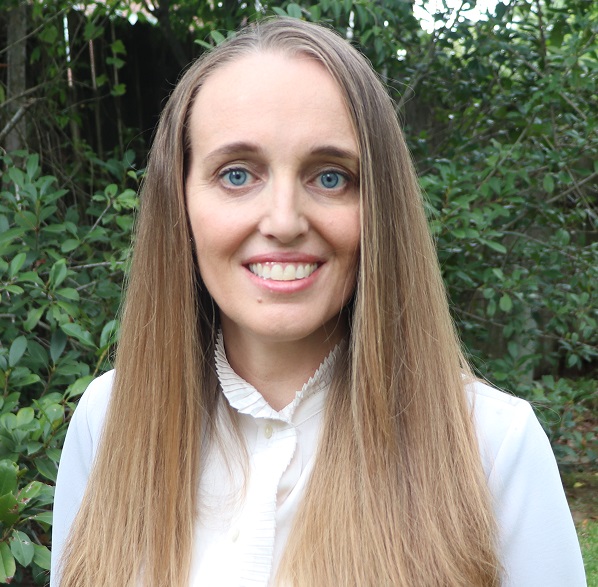 Catherine Martinez is a contributing writer for Smart Women Smart Money Magazine. She can be reached at [email protected]