"You cannot be intimidated by fear of the unknown or a lack of knowledge. Learn from your mistakes and press on!"
By Heather Pluard
Never underestimate the impact of a State Treasurer! During his 20-year career as the State Treasurer of Idaho, Ron Crane saved his state millions of dollars in interest costs, kept Idaho's AAA bond rating, and earned taxpayers $1.3 billion through strategic state investments.

He also started a movement. The same year he took office, Mr. Crane founded Smart Women, Smart Money (SWSM). He has helped more than 37,000 women in Idaho take control of their finances since then. Now, his financial literacy movement is spreading nationwide.
"The response has been awesome," says Mr. Crane. "Our motto is, "It's never too early, and it's never too late!' SWSM is all about education, empowerment, and energy. We offer free seminars on everything from Balancing Your Checkbook to How to Start a Business, and from Creating a Budget to Estate Planning. The most amazing stories have come from these conferences. It's been incredibly rewarding to watch people flourish by taking some of these tips and turning them into steppingstones toward financial independence."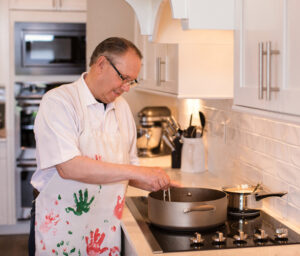 Born in Nampa, Idaho, Mr. Crane has spent most of his adult life serving others. After college, he joined the Idaho National Guard. Mr. Crane served for six years and was recognized as Idaho's Soldier of the Year in 1975. He then served in the Idaho State Legislature for 16-years, after which he was elected State Treasurer in 1998. His philosophy for success is simple; find something you feel passionate about and seize the moment.
Taking his own advice, Mr. Crane began his career in politics at the most basic level – putting up yard signs. "I was a huge fan of Ronald Reagan, and asked how I could help his presidential campaign," he recalls. "I became a precinct committee person and went door-to-door for him. That turned into a seat on the Central Committee of the Republican Party, where I served for three years. The Governor then appointed me to fill a vacant seat in the Idaho House of Representatives. The voters re-elected me every two years until I decided to run for State Treasurer."
While campaigning statewide, he realized most people did not know anything about the office, or even know who the State Treasurer was. After his election, Mr. Crane set about to raise the profile of the State Treasurer's office. He also wanted to make a meaningful difference in the lives of his constituents. That is when he came up with the idea for an all-day money-management seminar for women.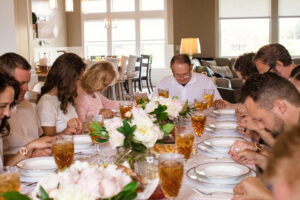 "I've been married to Cheryl, my childhood sweetheart, for almost 51 years," he says. "I know women are the neck that turns the head in most families. They are the action-takers!"
More than 1,500 women registered for the first SWSM conference in Boise. "I realized we had touched a nerve, and women were 'thirsty' for this financial information," Mr. Crane says. "So, we continued the conferences every year, and we have not looked back. These free conferences help women from various backgrounds to embark on a good financial track. We simply point them in the right direction and get out of the way."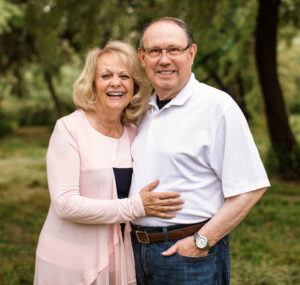 While he was saving taxpayers money and leading a financial literacy movement, Mr. Crane was also running his own small business. He started a security & fire alarm company in 1979. Today, Crane Alarm has 25 employees and operates in several states. "Every small business will face adversity from time-to-time," says Crane. "We've survived for 41 years in business by turning negatives into positives and sticking to our game plan. You cannot be intimidated by fear of the unknown or a lack of knowledge. Learn from your mistakes and press on!"
A large and close-knit family helps keep Mr. Crane on track. He and Cheryl have six children, all married. Two of their sons and three daughters live in Idaho, and another daughter lives in New York. Mr. Crane enjoys spending time with his 13 grandchildren and loves it when everyone gets together. "I'm the gravy maker in our house," he laughs. "We like to have the kids over for Sunday lunch after church, and I always make the gravy. My family swears it's the best!"
Mr. Crane also enjoys golfing and fishing, and he and Cheryl love to travel. His favorite trip was to Israel with the State Financial Officers Foundation, where they were guests of the Israeli government. Through his work with Hope International Missions, he went to Russia after the Iron Curtain fell and worked on an exchange program for university students.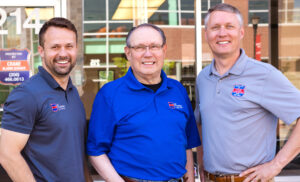 Locally, Mr. Crane served as Chairman of the Board for Junior Achievement of Idaho, an organization that teaches students about the free enterprise system and entrepreneurship skills. "We're blessed and privileged to live in America with so much opportunity," he says. "I love our country, and I'm proud to be from Idaho. Idahoans are rugged and fiercely independent."
From its Idaho roots to the rest of the nation, SWSM is now available to all State Treasurers in the country, and Mr. Crane is the National Co-Chair of the Advisory Board. "I never dreamed this baby we created in Boise, Idaho would one day start walking and go nationwide," he smiles. "It's exciting to see so many women benefiting from this information. As the old saying goes, 'Give a man a fish to eat, and tomorrow he will be hungry. Teach a man to fish, and he'll never go hungry again.' We help women learn how to make their money work for them, rather than the other way around. And you know what? It's been a lot of fun!"