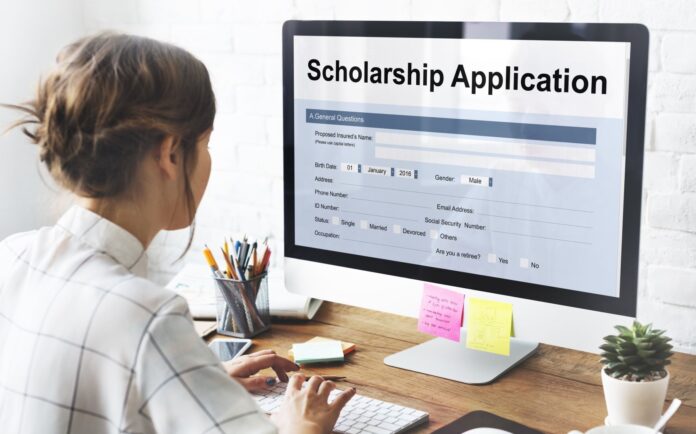 By Ashley Ann Reich
The world of college financing often produces a great deal of anxiety for parents and students. Colleges are inundating students with award options that have unrecognizable acronyms and tiny disclaimers at the bottom of award notices that can be overwhelming for any 18-year-old at the onset. As someone who has worked in the higher education industry for over a decade, I understand the confusion that financial aid options can create when attempting to make a life-altering decision like where to go to college and, ultimately, how to pay.
Over the years, I have advised many students on how to go to college with the lowest amount of debt possible. I always begin with scholarships and grants since the student will not need to pay these funds back to a person or the federal government. I am often fascinated when I ask students about scholarships. Students tend to respond with a passive approach to searching for scholarships and immediately believe that they do not qualify for any grant programs – both concepts are more easily accessible than one might think.

When it comes to scholarships, I remind students that there is work involved. The work entails researching various scholarship websites, filling out numerous applications, and writing essays. This can be an immediate turnoff for students, but I like to use a time vs. cost analysis. I will often ask students to consider a job that would pay them $500 or even $1,000 for an hour's worth of work – this provides a perspective that is often not thought of when it comes to scholarship applications. I have heard countless stories from students that spent their summer break searching for scholarships several hours a day and putting in the work to go to college nearly debt-free. Another tactic that I use is getting students to think about their personal talents, heritage, future goals, where they live, etc. An example I often share with students is a scholarship for left-handed people – I would be hard-pressed to find a scholarship that was any easier to apply for if this is my personal situation! I will note that colleges often have scholarships that they provide to students as part of their financial aid package, but there may be criteria to meet prior to becoming eligible, and some might be limited to only one or two years. Scholarships are out there, and more are left unclaimed than are awarded. Students should put in the effort to search, apply, and complete the necessary requirements because every dollar helps lower the cost of college.
Several federal grants are available at the majority of colleges, but almost all of these programs depend on the student's financial needs. For a student to receive federal grant funds, they must first fill out the FAFSA (Free Application for Federal Student Aid). The FAFSA allows the college to determine the student's needs via their EFC or Expected Family Contribution. The lower the EFC, the greater the need. One of the most popular federal grant programs is the Federal Pell Grant. This program provides grant funding ranging from $1-$6,895[1] per year to students with financial needs. Many colleges and universities also participate in other federal grant programs such as Federal Work-Study, FSEOG (Federal Supplemental Opportunity Grant Program), and the TEACH Grant Program[2] , which provides varying amounts based on need and degree program. Students should speak with their college's financial aid office to determine eligibility since every student's situation is uniquely different. Grant programs are often overlooked because students believe they do not qualify, but many are surprised to find that this is not the case.
Student loans are the last resort that I suggest to students that have exhausted all other options. The federal student loan industry has grown to over $1.61 trillion[3] , and tens of thousands of students end up borrowing large amounts of loans throughout their four years in college. There are three main types of federal student loans – 1) subsidized – where the federal government pays the interest while the student is in school, 2) unsubsidized – where the student can pay the interest payments while in school; otherwise, the interest will capitalize upon entering repayment, and 3) Parent PLUS Loans – where the parent is taking out the loan on behalf of the student (*note – this requires a credit check). Federal Subsidized loans go to students that possess needs, much like the grant programs discussed earlier. This type of loan is the most desirable of all the federal student loan options because the student is not responsible for the interest accrual while in school, but not all students qualify. Regardless of the loan option(s) presented to the student, colleges must do a better job educating students about the pitfalls of student loans and providing options to take out the smallest amount of debt needed each semester instead of just awarding the maximum amount. Some colleges provide students with statements after each semester to show how much has been borrowed in student loans and what the average payment would be at that time. This concept provides a realistic look for the student as to whether they could afford to make that payment in their current circumstance. I believe there is a dual responsibility on behalf of the institution and the student to ensure a mutual understanding of what student loans are, what the student is responsible for paying, and ultimately, what they will end up costing once they enter repayment.
In the end, college is one of the most memorable times in a young person's life. They must be set up well from the beginning to be successful academically and financially. Students should take the time necessary to conduct proper research into awards presented to them by their financial aid office and sit down one-on-one with an advisor who can walk them through each item to ensure that they have received all the scholarships and grants available. For reference, below is a compilation of scholarship websites that I use frequently and are available for students and parents to use liberally.
Scholarship Websites:
---
[1] These figures are based on the 2022-23 award year. Other eligibility factors are considered when awarding the Federal Pell Grant. Source: https://studentaid.gov/understand-aid/types/grants/pell.
[2] For more details, visit https://studentaid.gov/understand-aid/types/grants.
[3] Based on 2021 Q4 debt levels. Source: https://studentaid.gov/data-center/student/portfolio.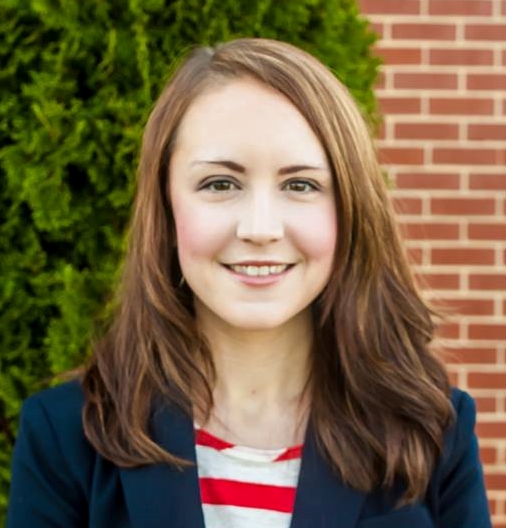 Ashley Ann Reich has been with Liberty University since 2007, first working in Student Financial Services before transitioning to her current role of Executive Director of Government Affairs. During her time at LU, Ashley started the first financial literacy program reaching thousands of students in budgeting, paying down debt, and planning for the future.