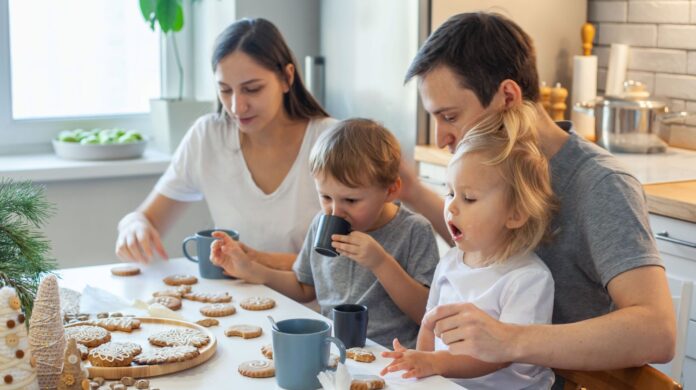 By Catherine Martinez
School's out for the holidays! It's time to make memories as a family, but you don't have to break the bank to do so. Here are a few ideas to keep your kids busy and having fun this season.

Spread Christmas cheer to your friends.
I have friends who call this "elfing"; it's similar to "ding dong ditch" but puts a smile on people's faces. Make cookies or another Christmas treat with your little elves. Top the treat with a fun note that doesn't reveal your identity. Then, drive to a friend's house, let your giggling elves out of the car, leave the treat on the porch, ring the doorbell, and run away! Kids love the thrill of making someone's day, and your friends will appreciate the treats.
2. Set up a holiday movie night and hot chocolate bar.
How about making Friday nights in December Christmas movie nights? Put on your favorite pair of Christmas pajamas, make popcorn, and heat some hot chocolate to have a cozy time watching festive holiday flicks.
3. Find community and church events.
Chances are there are free events in your community all season long. For example, the church in your neighborhood might have a concert or living nativity, or your city might host a parade, Christmas festival, or meet and greet with Santa. So, keep your eyes open for great events near you!
4. Go on a Christmas-light scavenger hunt.
What kid doesn't love looking at Christmas lights? Spice up the experience by turning it into a scavenger hunt! There are plenty of templates with premade clues online, or you can get creative and make your own. Ten points for anyone who spots Rudolph!
5. Treat delivery workers.
Have your kids come up with ideas to make delivery drivers feel special. Consider leaving drinks, snacks, and notes of encouragement for your drivers to enjoy.
6. Have library-book storytime.
If your library allows, check out 25 holiday-related books. Wrap each book, open one each day in December leading up to Christmas, and have family storytime! After Christmas, don't forget to return the books you borrowed.
7. Create salt-dough ornaments.
Make DIY ornaments out of salt dough! This is a simple mixture of salt, all-purpose flour, and water. The best part is that you won't have to worry about the youngest members of your family if they munch on this dough; it's edible. Roll out the dough, use cookie cutters to make your desired shapes, and be sure to poke a hole to hang them up. Bake the ornaments for 90 minutes at 250 degrees Fahrenheit. After an hour of cooling, paint the ornaments and hang them on the tree.
8. Build gingerbread houses.
Many major stores have gingerbread-house kits for under $10, which is a deal if you consider how much money it would take you to buy the ingredients yourself.
9. Make handprint wreaths.
Kids have the cutest handprints, so make the holidays a time to remember them. First, trace your child's hand onto green construction paper and help them cut out the shape. Repeat this process five to six times. Then, tape or glue the construction paper hands together in a wreath shape. Decorate this adorable work of art with paper berries, bows, glitter, and whatever makes it look beautiful!
10. Host a cookie swap.
Ask several other families to bake a few dozen of their favorite Christmas cookies. Then, invite those families over for a cookie swap. Serve hot chocolate and swap cookies. At the end of the party, families will leave with a variety of sweets for the season.
11. Volunteer your time.
Give back to the community as a family! Volunteer at a local soup kitchen or homeless shelter or help an elderly neighbor. Nothing spreads Christmas cheer like helping others!
12. Craft homemade snow globes.
If you have extra mason or baby-food jars, make snow globes! Go to the dollar store, find some Christmas-themed plastic toys and glue them to the inside of a jar lid. Fill the jar with water, glitter, and sequins. Screw the lid back on and add some glue to make it permanent. After the glue dries, shake up your snow globe and have fun.
13. Make Christmas cards for heroes.
Everyone loves Christmas cards, especially when they're homemade by cute kids. Deliver the cards to people who have helped us through the pandemic—for example, grocery-store workers as well as nurses, doctors, and other first responders.
These ideas are just the tip of the iceberg. What activities are you and your family planning this year?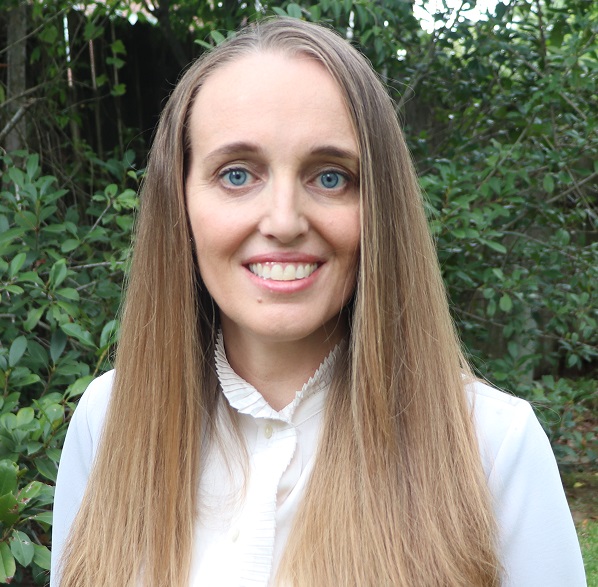 Catherine Martinez is a contributing writer for Smart Women Smart Money Magazine. She can be reached at [email protected]