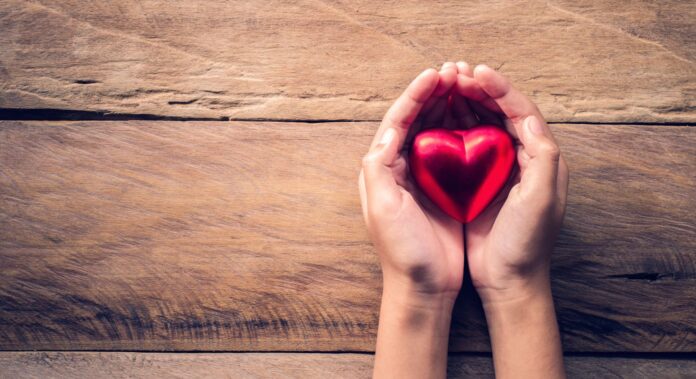 By Samantha Compton
As a seasoned Financial Advisor, I am aware of the tangible financial benefits of generosity.  At tax time, those who give to charitable organizations are able to reap some financial rewards for their sacrifice.   But today, I want to speak to the act of living generously from a much broader perspective.  I'll also end with some practical ideas if you'd like to live more generously.
I love this time of the year!  As the temperatures get cooler and the leaves begin to reflect the yellows, golds, and reds of Autumn, I am reminded of the beauty of life and change.  But as the leaves tumble to the ground and the landscape changes to prepare for the cold and starkness of winter, I'm also reminded of the seasons when it has been a struggle to remember that Spring will come again.   I know many are struggling in this same way.  In the last couple of years, we have faced so many challenges – as a Nation and in our communities – that have brought division, discouragement, and overall heaviness.  Life can feel overwhelmingly hard, especially when we are often faced with unknowns and experience fear of what's ahead.

I have had my own season of struggle and financial difficulty as is described in an article about me in the Spring 2021 print edition of SWSM Magazine. Each year around this time, I choose to remember and again be thankful for that season. Why? Because if I forget the struggle and the way God used others to provide for me and my family, I also choose to forget to be fully present in gratefulness.
Did you know that being grateful is a prerequisite for being generous? 
Being grateful recognizes the abundance and provision in our lives.  I see it in my mind as a posture of having hands turned upward and open with my face turned upward as well.  It is a holding loosely of all that I have been blessed with. It is recognizing that I have enough…and even more than enough. It is NOT because of what I have now that I can be grateful.  It was In that season of loss and financial struggle that I learned that everything is a gift.  Everything. I now know that even when I had very little materially,  I actually had everything important.  I had a God who loved me.  I had family and children who loved me and there were people who gave and rallied around us to help us get through that difficult season. And THAT has become a gift in my life that I never want to forget.
Generosity is a natural outworking of living a life of gratitude. This is the spirit behind generosity.
Fear, however, compels us to pull inward, in a protective posture. Imagine sitting on the floor with your body pulled in, knees up in front of you with your hands protecting your head or protecting those you love. It has been easy to take that position recently. But we weren't meant to live that way long-term.
In my own life, I often find direction in the Bible for wise living. 2 Corinthians 9:6-8 says:
"…whoever sows sparingly will also reap sparingly, and whoever sows bountifully, will also reap bountifully. Each one must give as he has decided in his heart, not reluctantly or under compulsion, for God loves a cheerful giver. And God is able to make grace abound to you, so that having all sufficiency in all things at all times, you may abound in every good work."
When I consider these words, I realize that even when I haven't had much in the way of money or material possessions, and even when I was unsure of what the next day would bring, I have always been equipped to live generously. And I believe the same is true for you!
Merriam-Webster defines GENEROUS as:
a. Liberal in giving: openhanded
b. Marked by abundance or ample proportions
Oxford Languages defines GENEROUS as: Showing a readiness to give MORE of something, as money or time, than is strictly necessary or expected.
Consider this; we have a choice every day.  We can choose to wake up and allow the cares of each day to put us in a closed posture of fear and scarcity,  thinking of all the things we don't have or that we wish were different.  Or, we can choose to wake up each day in an open posture of gratefulness, remembering and naming each blessing we have and looking for opportunities to share the abundance of those blessings.  When I choose the latter, my experience is that I have more peace, amazing energy for life, and increased awareness that we are all connected.  My prayer is that each year, I am able to give away more than I did the year before!
Practical suggestions for living more generously:
Consider living on a 10/10/80 plan. This would be giving 10%, saving 10% and living on 80% of your income. I always encourage people to give to organizations or causes where they feel connected to the mission. 
Set a dollar amount to give or to increase your giving by each month.  This could be $10 a month or $1,000 a month.  It's a habit of generosity that can grow as your finances do!
Living generously doesn't just mean financial giving.  Maybe you are unable to give financially right now, but you can give your time and energy to those in need.  Choose a number of hours per month that you could give and then explore what organizations you feel a connection to that could use your time and skills!
Wherever you give, be sure to get a receipt or tax record to file with your taxes. Consult your tax adviser for more information regarding charitable giving tax benefits.