By Heather Pluard | Photography by Melanie McDonald
Thriftiness isn't one of the seven virtues, but it should be for anyone in finance! Idaho State Treasurer Julie Ellsworth is proud to be thrifty. Whether she's scoring at a garage sale for herself or finding innovative ways to save taxpayers' hard-earned money, Treasurer Ellsworth knows the value of a dollar. She also knows the value of efficiency, transparency, and communication, all of which she uses to make sure Idahoans are well-served by her office.
"My job is about pleasing customers in Idaho and taking care of their needs," Treasurer Ellsworth says. "We aren't just in here turning widgets. The treasury is a silent partner with every agency in the state, and we keep the money flowing. Our goal is to create the best, most efficient management processes that help everyone have access and avoid frustrations. Numbers are of primary importance, but our focus is also on people."

Saturday morning garage sales have helped Treasurer Ellsworth sharpen that focus. "I love talking to people without my name tag on," she says. "Visiting neighborhood garage sales is a fantastic way to listen to constituents and learn their priorities. It's also a smart way to save money, and you can get really nice things. I found an incredible antique typewriter once that has the three-digit phone number '126' on it. Serendipitously, that ended up being the same number on my office door! The typewriter sits in my office now, and I let kids plunk on it when they come through on school tours. I love telling them the story because it shows you can do wonderful things with very little."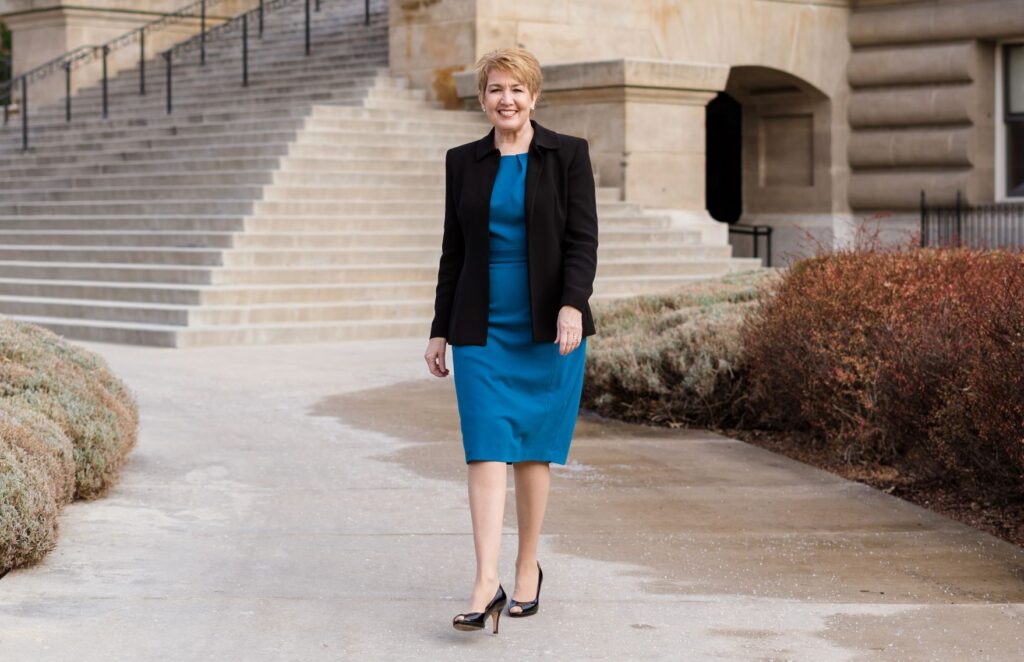 Before winning the State Treasurer's Office, Treasurer Ellsworth served 12 years in the Idaho House of Representatives and was elected as the House Republican Caucus Chairperson. "I was a young mom at the time, and I remember people telling me 'those guys aren't going to listen to you.' But I was confident that I was the person for the job. Openness and communication are key. I grew up in Idaho, and I have a three-generation perspective on issues that impact our state. While caring for my 90-year-old mother during the last few years of her life, I became keenly aware of the issues affecting Idaho's senior citizens. It tugged at my heart to see so many people in our community ill-prepared for post-retirement life, and I wanted to help them all. I knew Idaho could do more."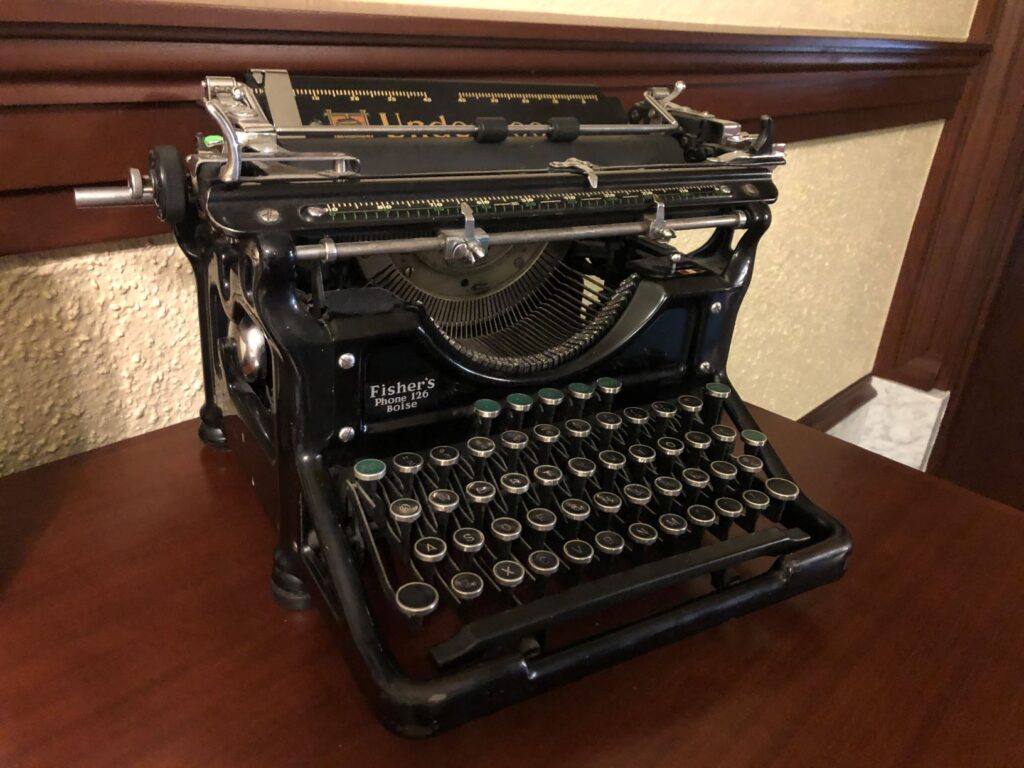 Currently, Treasurer Ellsworth is working with the Pew Institute and reviewing a recent legislative analysis to discern how Idaho can better help its citizens prepare for retirement. "By lifting individuals in the state, we all rise together," she says. "There is so much good we can do when we get our message out. In my first six months as State Treasurer, I unified the office and had each division articulate what it does for the public. We created a program sheet and an accountability flow-chart that I blew up into a poster to take out into the community and show people. It's a powerful visual. The process also helped us all catch the same vision of efficiently serving the Idaho customer. I'm grateful to have such an excellent staff."
Having taught middle school math & science before launching her political career, Treasurer Ellsworth has a special fondness for Idaho's youth. When she realized money is not as tangible to kids now that savings are electronic, she developed a creative way to help. "Less tangible is less meaningful," she says. "So, I made a 3-D business card that folds up into a bank. We call it The Vault. It's for money, but kids can write their dreams and goals on slips of paper and deposit them instead because money equates with dreams and goals. It all goes back to messaging. Kids should also learn the basic financial principles of living within your means and spending less than you make."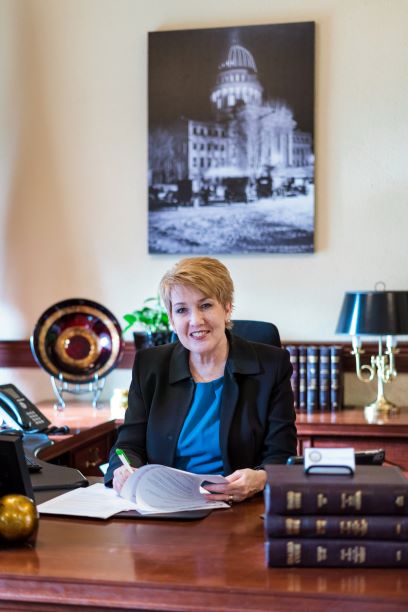 Knowing history is indispensable as well. Treasurer Ellsworth worked with legislators, the Warhawk Museum, and the Division of Veteran Services to design an Idaho Women Veterans Medallion commemorating five Idaho heroes and representing all veterans' service. "Idahoans are loving it," smiles Treasurer Ellsworth. "And yes, I want to be Kay Gott! You will fall in love with these ladies if you read their stories – which you can find on my website. There are also photos from the live ceremony we had presenting these medallions to the family members of those pictured."
Treasurer Ellsworth's own family includes Maurie, her husband of 30 years, and their three grown children, Rachel, Chapman, and Nichole. She also has two grandchildren and is proud to be the winner of the 'Best Grandma Ever Award' bestowed upon her by her four-year-old granddaughter. The whole family loves to spend time together on the Ellsworth Family farm and ranch in Carey, Idaho.
"We raised our kids with Idaho-grown values like honesty, resiliency, and thriftiness," Treasurer Ellsworth says. "I used to take them with me to garage sales to show them how to stretch a dollar. One day, they talked me into buying a four-foot iguana with a tail that could flip like a whip! We named it 'Dang Quesadilla' after a character in Napoleon Dynamite. As a working mom, I create my normal as I go along. I never had the desire to fit in a box someone else defined as ideal. Principles stay constant, but life changes, and you have to change with it. Some of the best advice I ever received came from my mentor, former State Treasurer Lydia Justice Edwards, when she told me, 'Speak your mind more. Your comments matter.' That's a message I'd like all Idahoans to embrace."