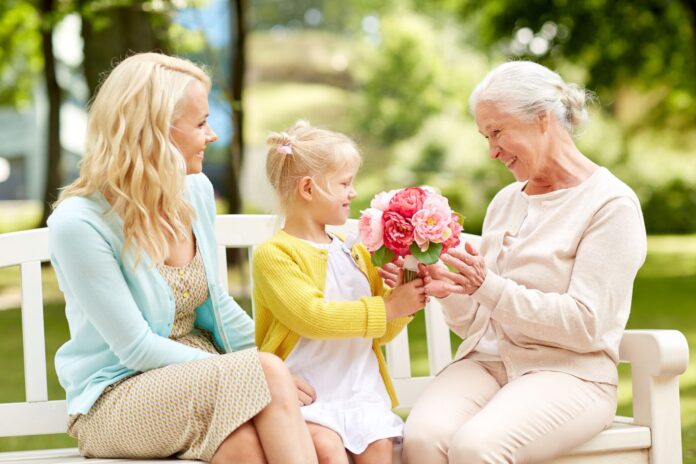 By SWSM Contributor
Editors Note: In the spirit of giving to others on Valentine's anonymously, our writer wishes to remain anonymous.
My mom's mother passed away on February 13th, and my dad's father died on February 14th, so Valentine's Day has always been a holiday of mixed emotions—grateful for the love we have, but also sadness for the loves we've lost.   

Now, as a married adult with children of my own, I think a lot about the people who have lost loved ones, especially widows and widowers who will be spending their first Valentine's Day without their spouse.
Amidst celebrations of romance and love, Valentine's Day can intensify sorrow and grief for those mourning lost loved ones.
That's why I decided to use Valentine's Day to honor and spend time with those people. After all, I get to be with my loved ones every other day of the year.
There are lots of ways we can do this. Some things take five minutes and cost 50 cents, and others take five hours or cost $50. You can do something for your closest family members or for people you've never even met. (I get an updated list from our church each year of the names and addresses of individuals who have been bereaved in recent years, and we pick a handful of names.)
For anyone who's interested in supporting a loved one or paying tribute to another's lost love, here are some ideas:
1. Send Valentine's Day Card
Kids of all ages can participate in this activity. We start by selecting a few encouraging Bible verses in our house, which the older kids write on a card (or even just a folded white sheet of paper). Then the younger kids color pictures and apply stickers, and I finish it off with a personal note, recognizing the loss of their loved one.
2. Send or Deliver Flowers
Send or Deliver Flowers. I often think about how much individuals who have passed away would have loved to be able to give their spouses flowers one more time. So I sometimes send flowers, and instead of signing my own name, I write that they are from their loved one in spirit.  Our family has picked out flowers and hand-delivered them to homes for people who live close by, sometimes staying to visit and other times just dropping them off. 
3. Pay a Valentine's Day Visit
Valentine's Day can be especially lonesome for people who live alone. One year, I knocked on a recent widower's door whom I'd never met. I planned to drop off a meal and card for him, but instead, he invited me in, and we spent hours talking. I think it was cathartic for him to talk about his late wife, and I learned a lot, including a local history lesson.
4. Invite Someone Over for Valentine's Day Dinner
It doesn't have to be fancy. Just enjoying a meal with others can be a blessing to someone who's had to become accustomed to eating alone.
5. Make and Deliver a Valentine's Day Meal
Since inviting people—especially the elderly—into our homes isn't safe this year, consider making a meal and dropping it off. I imagine that many older widowers greatly miss their spouse's cooking and would be especially grateful to receive a home-cooked meal. 
6. Decorate and Deliver Cookies
I haven't tested this out yet, but given how much my kids like decorating, eating, and delivering cookies to neighbors, I think this will be a big hit. Sometimes just opening the door and seeing another person—especially little kids—can be enough to bring a little cheer to someone's day.
These gestures aren't the same as a candlelit dinner, fancy jewelry, or boxes of chocolates, but as tributes to lost loved ones, they may bring just as much joy.