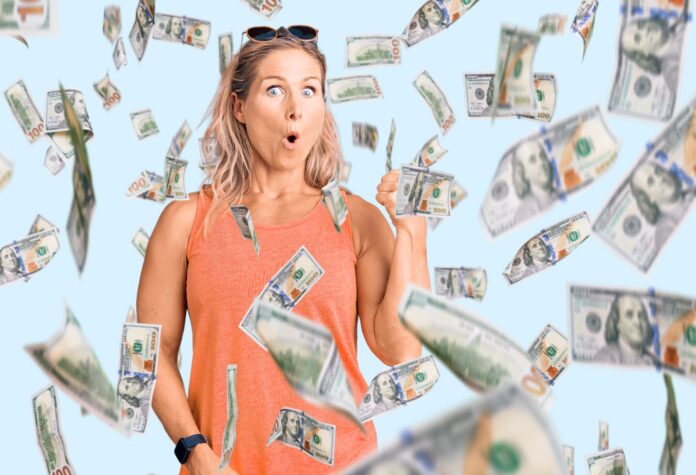 By Derek Kreifels
Several years ago, I had the honor of serving as the Assistant State Treasurer of Kansas. It was my first experience working for a government agency. One of the office's many responsibilities (as is with most state treasurer offices across the United States) was to give unclaimed money or unclaimed property back to its owner or a relative of the original owner. My boss liked to brag as he would speak to groups that he was one of the only elected officials that got to give money away. My job was to make sure we were working efficiently – and thinking creatively (utilizing the latest technology) to find the owners of the money the state was holding for them.
February 1st is National Unclaimed Property Day. A more recent government-created holiday for sure, it does one no harm to take a few minutes and look to see if you, your spouse, or a family member has unclaimed property in your current state or past state of residence. Most find that if they have unclaimed property, it's a small amount, less than $100. However, you might have a significant property waiting for you – as one resident of West Virginia discovered this past year.

As hard as it is to believe – people forget about life insurance policies and large investments or do not work to create an estate plan before they die. The money is kept with the holder (i.e., insurance or investment company) until it makes its way to a state's unclaimed property program.
State officials nationwide all have slightly different ways, campaigns, and programs to promote unclaimed property in their state. Many have doubled their efforts during COVID-19 as families have lost jobs, experienced layoffs, and loss of income.
Mississippi State Treasurer David McRae is one of those officials who is tirelessly working to promote this money pool in his state.
"We know the coronavirus dealt a hefty blow to many family budgets, so making sure one access to every penny to which their entitled is critical," said Treasurer McRae.
He added, "In Mississippi, we infused the economy with more than $20 million last year alone, not by increasing taxpayer burdens, but by returning unclaimed money to the rightful owners. I encourage everyone to check unclaimed property databases for missing money in states where you've lived."
Missouri State Treasurer Scott Fitzpatrick announced earlier this year that his partnership with the state's labor department had reached a significant milestone by returning over $1 million to Missourians who have applied for unemployment benefits.
"Getting this program off the ground took time and persistence, but it is work that has truly paid off," Treasurer Fitzpatrick said. "…This partnership is an example of good government and demonstrates what can be accomplished when agencies work together to better serve Missourians…"
Kentucky Treasurer Allison Ball announced last year that her office returned a staggering $100 Million to Kentuckians since first being elected to the office.
One private sector company working to revolutionize how states connect these unclaimed monies to their rightful owners is ClaimFound. ClaimFound's goal has been to help states and unclaimed property officials return more money to the public. Most recently, ClaimFound built a new search tool called MAPS, which lets state officials visually display all of their unclaimed property on an interactive MAP, instead of requiring people to search by name and sort through a database table.
"With the national average claim size of around $200 and an even lower median, we believe there are at least 100 million Americans with unclaimed money," said Christoffer Prompovitch, CEO of ClaimFound. "In Florida, there are nearly 12 million unique individuals with unclaimed property, which is roughly half of Florida's population."
According to research done by Claimfound, there is more than $80 billion in the unclaimed property held at the state level, which is a large increase from the nearly $60 billion in 2017 when they started tracking the number. And this doesn't include reports there is also approximately $25 billion held by the U.S. Federal Treasury in the form of fully matured, unclaimed U.S. Savings Bonds. 
It may be worth your time to google search your state's unclaimed property website and check to see if you have money that is waiting for you to claim!