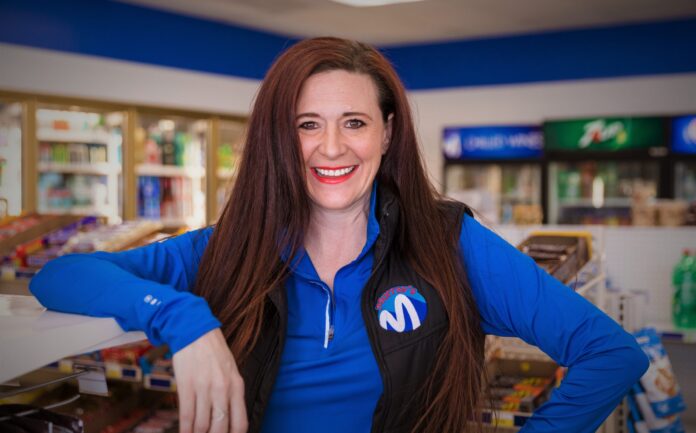 by Shannon Santschi
Spend 30 seconds with Michelle Murray and you'll realize she's probably never met a stranger. "I'm a people person," she says with a smile. She certainly is. From waitressing to customer service to retail business management, Michelle has always excelled in positions where she's had the opportunity to connect with people.
But when a friend in the gas station business approached her about purchasing and operating a gas station in Boise, Idaho, Michelle flatly refused. "You could've asked me to take over a shoe store and I'd have said 'Yes!' But a gas station? That's not very sexy, that's not very girly."

But Michelle's husband, Tyler, kept encouraging his wife. "You can do this," he'd say. "You can do this the way you want to do this!" Six months later, Michelle had a sit-down meeting with the business friend. The friend agreed to mentor Michelle through the process and before long, Murray's Chevron was born.
While her husband kept the family afloat through his ATM business, Michelle moved forward with the filling station's launch. "When we opened," Michelle recalls, "I was the only employee. I worked the first two weeks open to close–6 a.m. to 10 p.m.–by myself! But that really was okay. Learning was the important part for me. I had to know every step of the business inside and out."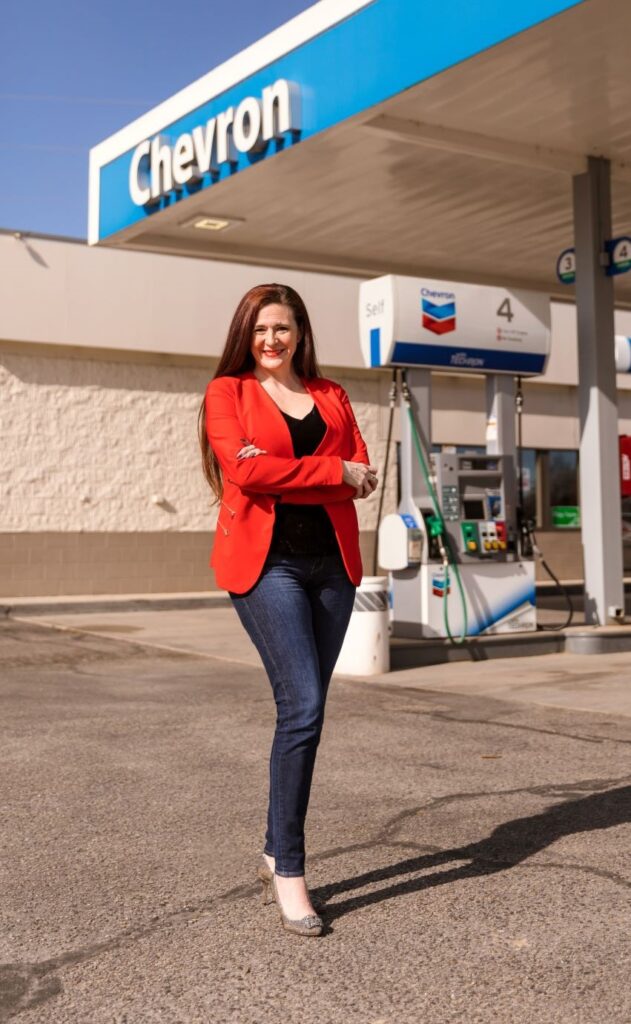 Murray's Chevron celebrated four years in business this past November and Michelle could not be more pleased with the station and the people who work for her. "My team is great," she boasts. "Every employee is a manager on duty. They work independently. And my team is so good at customer service!" She says it is not unusual to get messages from customers telling her that a manager purchased their coffee or brightened their day with an encouraging word. "[My managers] know that taking care of the customer is the most important thing…we work hard to get them in the door, treat them like family, and go the extra mile in customer service."
From the beginning, Murray spent a lot of time getting the right people in place. During interviews, she had potential hires work the counter and registers. "My interviews were more like an audition," she admits. "I feel like I can teach anyone a skill, but I can't teach them personality or to care. Those can't be faked. And I wanted to know how they would interact with my customers."
Murray also emphasized the importance of cleanliness during interviews. "My first question is always 'Do you like to clean?'" she laughs. But she's quite serious about a clean store, especially those bathrooms. A recent study by Gasbuddy.com showed that about 40% of travelers are anxious about using a public restroom for fear of not finding a clean one. Travelers need not worry when they stop by Murray's Chevron in Boise. "We are here for the community, and we keep everything bright and clean," Murray reports. "I tell women, 'Stop by and use our bathrooms when you are out, even if you don't need gas or coffee. Our bathrooms are very clean.'"
While customer service is a natural fit for Murray, other aspects of the business were eye-popping. "[Gas station] pumps are the most expensive thing I've ever bought and not lived in," she explains. "They are around $150,000 each, and you must pay for them in full upfront." And while you might think that gas stations benefit when prices go up, Michelle would tell you otherwise. When the price of oil and diesel goes up for consumers, it also goes up for the purchaser. At times, a gas station owner may make $0.20 per gallon, at other times, just $0.02 per gallon. In general, more business profit is made through the sale of items inside the store. And of course, cleanliness helps drive those sales.
Her own experience as an entrepreneur, and the COVID-related economic shutdowns that disproportionately affected Main Street America has made Michelle a strong advocate for shopping small business. "We don't have the ability to buy lobbyists," she says, "but we do have each other."
With businesses in Idaho starting to reopen, Michelle is enthused about being able to get back to supporting the charities and causes that are near and dear to her heart. Even before she owned the station, she had taken an active interest in helping the Idaho Youth Ranch, a non-profit that offers "emergency and residential care, therapy, job-readiness training, and adoption services for kids and their families." She serves as the chair of the Wine, Women & Shoes Gala that benefits the ranch. Last year, her business donated a year's supply of gas to one lucky raffle winner. Michelle says that money raised this year will support the expansion of the ranch's equine therapy program for teens. "Wherever help is needed, I want to be there," she says.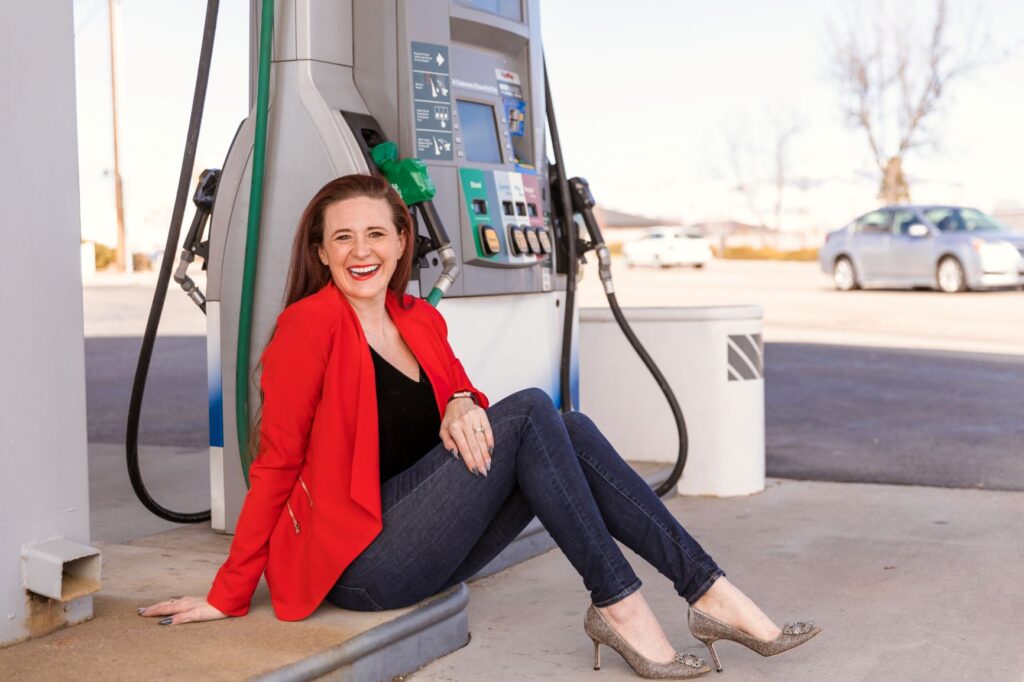 While Michelle did not consider owning a gas station to be in her wheelhouse initially, the business has proven to be an excellent outlet and fit for Murray's warmth and business savvy. A gas station, she's learned, is more than just a place to get gas, coffee, and use the restroom. It is one the few places that regularly serves locals and travelers from practically every demographic throughout the day. Gas stations are hubs of commerce, communication, and at Murray's Chevron, even compassion. "We feel very blessed to be in a position to see so many different people in the community," she says.
Owning a business also allows Michelle to use one of her favorite words more frequently. "Yes, we can donate. Yes, we can give raises. Yes, you can work for us! That's a joy," she says, beaming. "I love this business because it allows me to give—give good jobs, give good advice, give our community a good business, and give to our non-profits."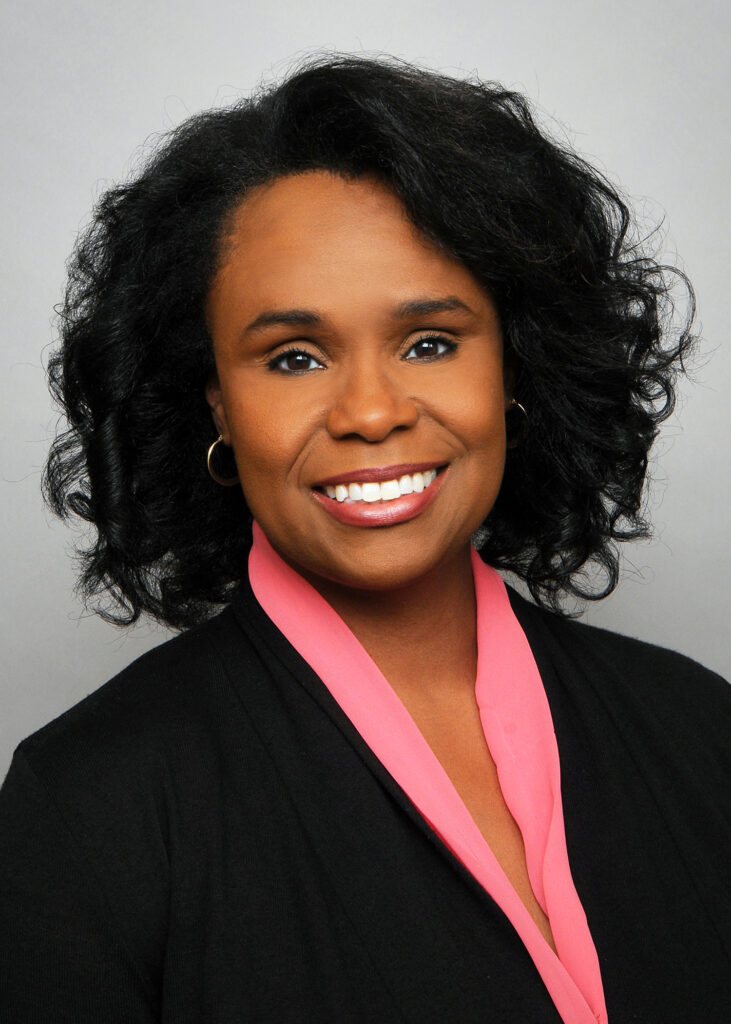 Shannon Santschi is a contributing writer for Smart Women Smart Money Magazine. Comments or questions can be sent to [email protected]