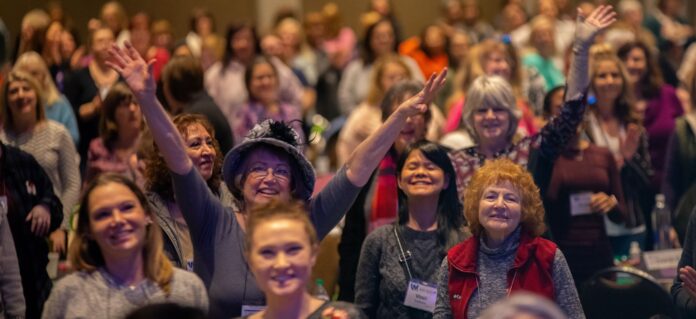 By SWSM Staff Writing Team
Smart Women Smart Money has evolved and been through a lot since the COVID-19 pandemic started in March of 2020. Here we are, almost two years since we first learned of the disease, and we are still discussing new variants, vaccinations, and social distancing. Local and state governments across the nation have their own unique laws regarding mask mandates, showing proof of vaccination, and some still have limits on group sizes that can gather publicly. As you might imagine these factors make planning a live event whether virtual or in-person, very challenging.
It is for these reasons that we will not be hosting any conferences, in person, or virtually in 2022.

During the first few months of the Covid shutdown, we pivoted and started SWSMMagazine.com. A place for readers to find helpful tools, tips, and lessons related to financial education. But the thing that really makes SWSM special, and what has been important since its inception 22 years ago, is that these lessons are given alongside stories of real women, who have an inspirational story to share. If you have a story that should be shared here at SWSMagazine.com, please email it to [email protected].
Because you see, it's through these stories that we all stay connected. It's by sharing our common humanity — and our hope for freedom, and concern that we have for one another that allows us to know, that no matter what our circumstances, or whatever sometimes painful situation we find ourselves in, that we are not alone.
Our mission to provide financial education and empowerment to women throughout the United States is still important. We recognize that our audience is also changing. Women are asking for more content that can be available 'on the go.' Our team is spending this time developing the next iteration of Smart Women Smart Money and strategizing about what comes next.
To all of the women that have participated in a Smart Women Smart Money event over the years, whether in person or virtually, we thank you.