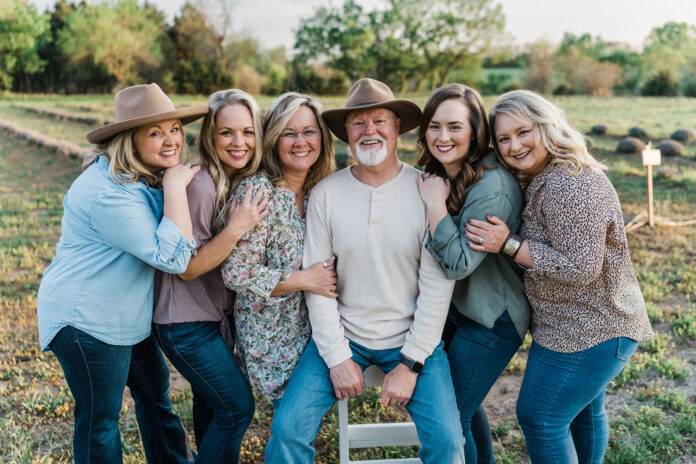 By: Catherine Martinez
In 2018, Phil and Deb Messer dreamed of starting a family-run lavender farm with their four adult daughters: Nichole "Niki" Smith, Jessica Yourdon, Heidi Hoskins, and Courtney Dieker. But when they pitched the idea, the sisters were surprised that their father, who had recently retired from a high-stress job in law enforcement, would want to farm lavender. It still makes them laugh.
"It was just hilarious that this man was going to be in the fields of lavender with flowers," Jessica said with a laugh. "Well, that's probably what you need after that kind of career—that much lavender."

But the idea of starting a farm was smart: Lavender takes less acreage to farm than most crops, and it would allow the family to spend valuable time together. The sisters were up for the challenge, and the Four Sisters Farm Lavender was born on 40 acres of land in Douglass, Kansas.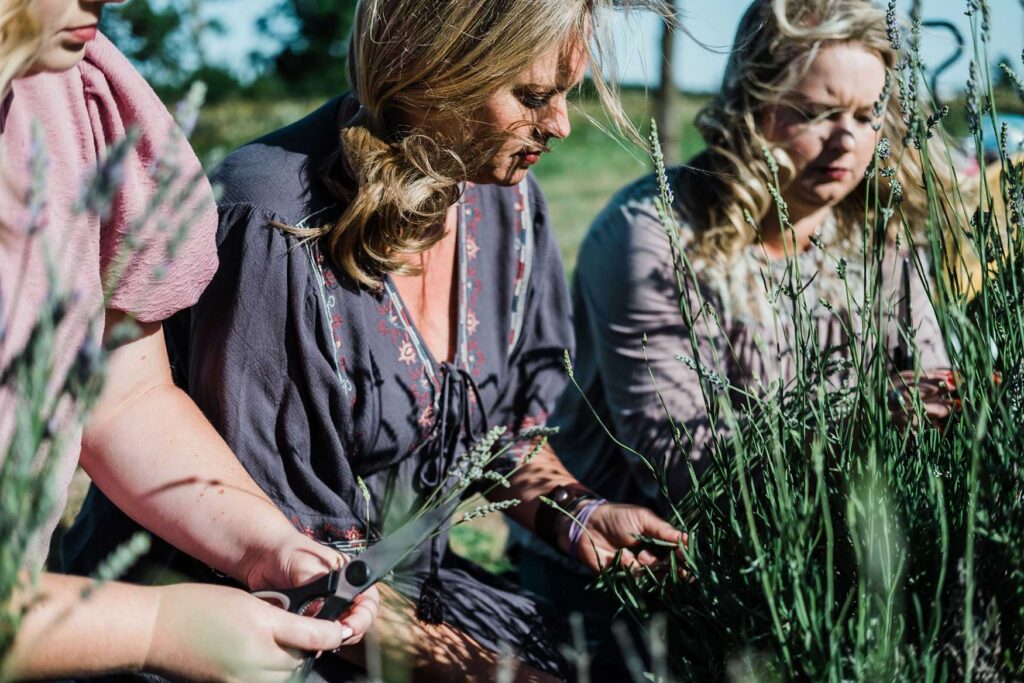 The family works hard to plant crops in April, and the harvest comes in June. After the harvest, the family has a busy summer attending local farmers' markets and creating products. Even though each sister is a busy mom wearing multiple hats, they have combined their talents to make the farm successful.
Niki, the eldest sister and mother of four, works at a local flower shop. She's used her skillset to build a collaborative relationship between the farm and the flower shop. "I think it's a good message, especially for my daughters, that they can do more than one thing. I'm not just a mom," she said.
Then there's Jessica, the second-eldest sister and mom to seven children—all of whom she homeschools. She keeps the entire family fed and regularly works at the farmers' markets where the family sells their lavender products.
Heidi, the third-eldest sister, homeschools her four children and regularly works on the farm. "I am a hippie at heart, and I love being right up in the plants," Heidi said.
The youngest sister, Courtney, homeschools her three girls and focuses on developing natural products. "As a locally grown agricultural business, I think that what sets you apart from all of the big box stores is that you offer safe, natural, and hopefully cost-effective products."
And Deb brings sewing skills to the table, along with the management skills necessary to keep the farm going without a hitch. Phil leads the planting and harvesting efforts, all done by hand with a team of grandchildren.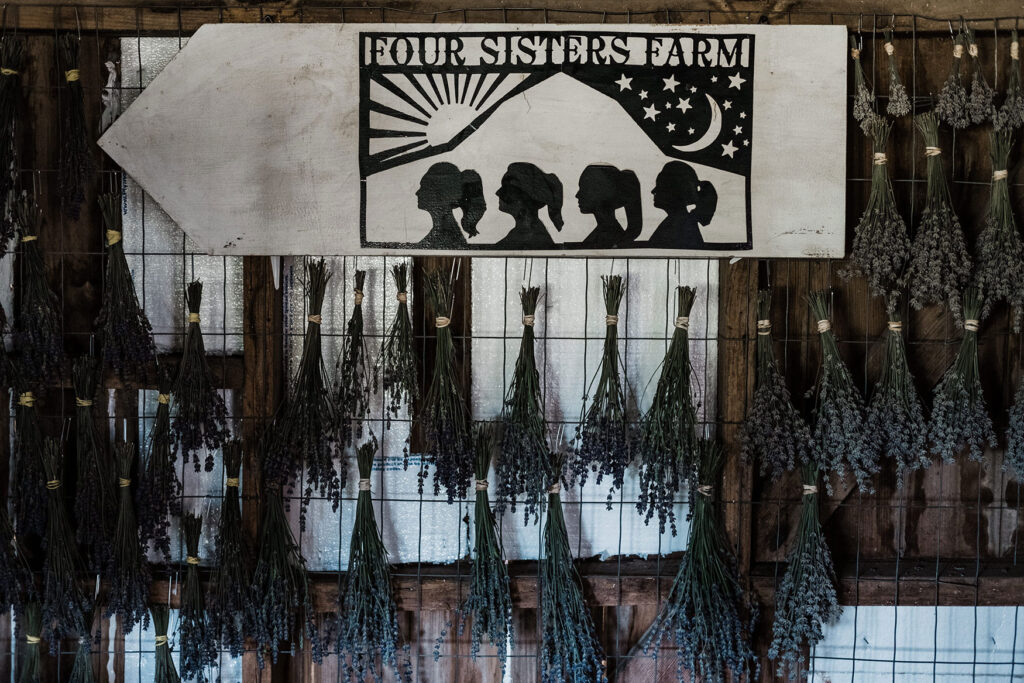 The farm currently grows 15 types of lavender and over 2,200 plants. Deb plans to add white lavender for the brides who request it frequently. And out of all their products, they say the "bougie bath tea" is one of the most popular.
"We call them 'bougie' because I'm cheap, honestly," Deb laughed. "I was afraid that nobody would pay $5, which we needed to get out of them to make it worth doing."
But people are willing to pay for a high-quality product that leaves them refreshed. Customers have also realized that bath teas are an excellent remedy for baby eczema, so the family started making smaller sizes for their tiniest customers.
One of the benefits of lavender is that there are endless possibilities for new products and creative ways to utilize the farm. A few other customer favorites: Lavender-scented play dough, lavender lovey dolls, lavender sachets, lavender bouquets, lavender heating pads, lavender syrup, and lavender sugar.
The family has big dreams for the years ahead. The farm has room to grow and expand its reach in the community.
"We live on 40 acres, but less than an acre and a half is tied up in the lavender. We would love to have a shop out here and a big enough space to host small events," Deb said. "To be able to have people come out, especially when the lavender is in bloom, and it smells so good and lovely. We all love sharing that with people."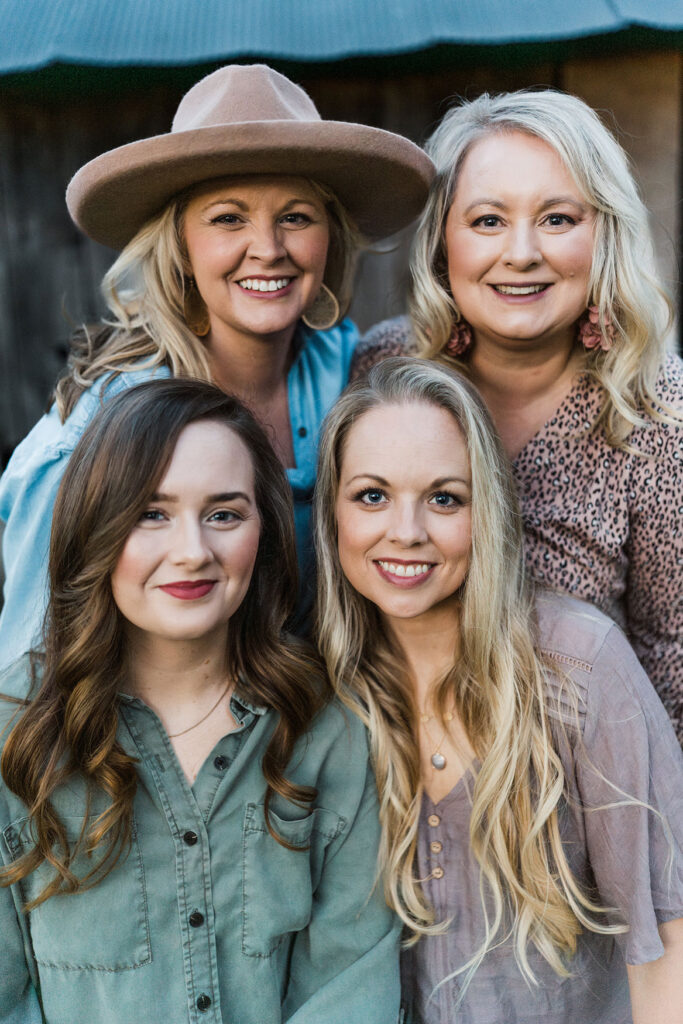 The family has wise advice for women who want to build their own business: Offer a high-quality product that you believe in, and don't make fear your motivation.
"I found too that there are two motivators for me," said Deb. "One is love, and one is fear. So we're going to do something based on those two motivators. We love to share lavender. We love coming together as a family to do this business. And the only thing that stops me is fear. 'Are people going to like this product? Is this silly? Is that too much money to charge? Is it too scary to start a business?' There are so many fears. But we're seeing God provide what we need; we keep doing the next thing."
It's clear that at Four Sisters Farm Lavender, love is greater than fear.
Photo credit: Neal Dieker