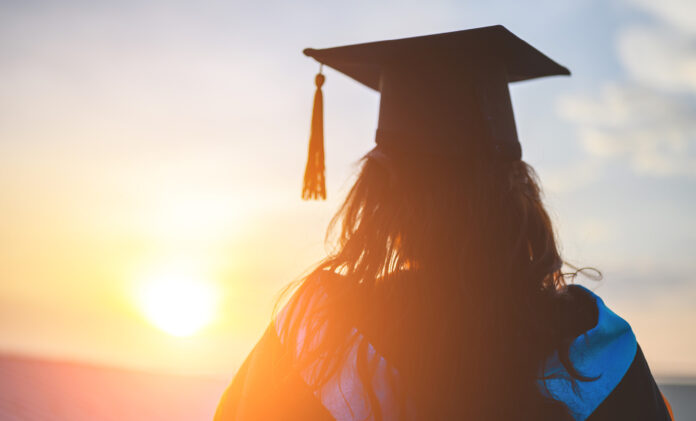 By: Ashley Ann Reich 
Graduation provides a rollercoaster of emotions to those walking across the stage at the end of their college pursuits. Often, students are anxious about this next stage in life, but it can also provide a great deal of excitement. For students moving on to uncharted waters, there are worthwhile considerations regarding career, family, and finances. As one looks to take those final steps in the next few weeks, let's consider several aspects to ensure a smooth transition from college to career and beyond.
---
Career 
The ultimate goal of a student graduating from their college of choice in their desired degree field is to become gainfully employed. Dave Ramsey recommends that a student not solely focus on the fact that they obtained a degree but rather on something that markets their personal skills and abilities along with their field of study. It is important that a graduate find a company that values their passions and what they can bring to the table, even though their experience may be limited. According to LinkedIn, employers are looking for graduates that display characteristics from soft skills to the technical skills required in this ever-changing technological landscape. Companies are often reluctant to take a chance on a college graduate, but a student should continue to be persistent and consider taking an entry-level position to get a foot in the door.

---
Family
Many graduates are considering the next steps when it comes to marriage and family. Often, students wait until after graduation to be married. Although this is an exciting time, this creates multiple large transition points in a short amount of time that requires proper planning. 
An article entitled "Discussing Finances Before Marriage" discusses the importance of having those honest and open conversations about money, assets, and debt prior to getting married. The article also relays the importance of getting on the same page with short-term and long-term financial goals to make traction as a new couple. Each person will have their own personality when it relates to how they handle money, and most marriages have one spender and one saver. If you both desire to have children, it is best to start considering planning financially for initial costs all the way through a college fund. 
---
Finances
Most students find themselves graduating with some form of debt. In fact, the average amount of student loan debt owed per borrower is $28,950 and tends to increase annually with the rise of college costs. Knowing that most graduate with some amount of student loan debt, it is best to have a plan to pay this off – and quickly! Currently, any federal loans are in an administrative forbearance status by the federal government due to the COVID-19 pandemic coupled with the Supreme Court case on student loan forgiveness that was heard on February 28, 2023. Borrowers should not rely on any type of student loan forgiveness and should be prepared to resume making payments at some point in 2023, regardless of the Supreme Court outcome. 
A good starting point is to create a manageable and realistic budget that includes monthly expenses. I noted several tips in an article from this past year that focused on budgeting basics, and those tips still hold true regardless of the stage of life or income level. Additionally, these steps provide clear directions for a student graduating on how to lay a solid financial foundation, whether one is starting out single with one income or married with two incomes.
Graduation is a good time to reflect on the past four years of hard work before moving into an unknown season of transition. It is not uncommon to have feelings of insecurity or a fear of failure, which creates a need for parents and support systems to be in place to help walk the graduate through the next phase of life. The best of times is still ahead, and having a plan to work through each season will ensure a better rate of success. Now, let's walk proudly across that stage!