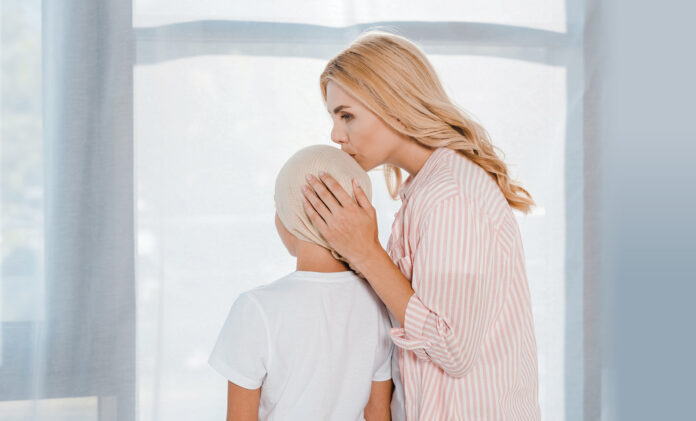 By Isabella Johnson
Receiving an Acute Lymphoblastic Leukemia diagnosis was devastating for six-year-old Annabelle and her mother. Anxiety surrounding the severe diagnosis, coupled with the realization of medical expenses following her mother's job loss post-pandemic, produced unfathomable financial anxiety in Annabelle's family. Have you ever experienced a similar sense of financial panic when providing for your desperate child's immediate needs?
The severity of childhood critical illness is highlighted by organizations promoting research expansion, while other organizations provide positive experiences for children during their coping process; however, the parental trauma produced by long-term financial repercussions is often overlooked.

Studies indicate that up to 50% of parents experience depression symptoms, and approximately 25% of parents experience an onset of anxiety upon their child's admittance to a Pediatric Intensive Care Unit (PICU). Parents' extremely poor emotional state when navigating the beginnings of their child's illness often hinders any opportunity to rapidly cultivate a financial action plan. Dwindling income from minimized work hours may affect a family's ability to fund expensive alternative medicines, meet current financial needs, and maintain a secure retirement fund. The ultimate unpredictability of future medical expenses produces crippling financial anxiety among parents. 
Fully combating the inevitable anxiety surrounding a critical illness diagnosis is nearly impossible for the heartbroken parent; however, practical steps can be taken to minimize the financial repercussions associated with critical conditions. Actively taking a preventative approach today is crucial to maintaining financial freedom in the midst of a life-altering season, whether your child is currently healthy, has recently received a severe diagnosis, or has battled an illness for many years.
---
Preventative Action
Do you have an emergency fund? 
Maintaining financial freedom throughout a critical illness is made possible by the development of an emergency fund prior to your child's diagnosis, providing a unique flexibility in a chaotic season. A developed emergency fund allows you to instantly fund expensive treatment in the beginning stages of your child's diagnosis as you simultaneously experience an intense onset of emotion. Although it is crucial to ensure that significant medical expenses are in alignment with a strategic budget, maintaining a developed emergency fund provides the financial freedom necessary to act quickly in a crisis. Remaining disciplined in regularly contributing towards a dedicated emergency fund today will alleviate tremendous financial pressure during a crisis tomorrow. Developing a Health Savings Account (HSA) as a healthcare emergency fund can be a strategic, preventative tool that propels long-term savings through triple tax advantages. An HSA uniquely allows you to withdraw funds tax-free for qualified medical expenses. Implementing preventative measures now, such as harnessing the power of an HSA as a medical emergency fund, is an excellent preventive planning avenue; however, always remember that it is never too late to begin developing an emergency fund, even if your child has been enduring an illness long-term. 
---
"In the Thick of It"
What should you do if medical expenses are rapidly accumulating and you are not financially prepared to address the mountain in front of you? Below are key financial reminders if you find yourself "in the thick of it."
1. Critically think to counteract the temptation of financial impulsivity during the crisis. 
When your child experiences an acute onset of severe symptoms, it is easy for parents to succumb to a state of "survival mode." During "survival mode," parents often spend thousands of dollars on recommended alternative treatments. Despite the temptation to instantly fund every recommended treatment for your child, it is financially wise to take a step back, prioritize necessary treatments, analyze treatment timelines, and carefully determine which treatments align with your personal budget. Taking the initiative to define treatment expense priorities is crucial to remain financially afloat. 
2. Adjust your living expenses. 
Immediately adjusting your living expenses, which include leisure activity expenses, is a positive step towards maintaining financial freedom. Upon your child's diagnosis, having the self-discipline to control spending habits will propel your financial situation over time. Intentionally adjusting living expenses also counteracts the potential desire to increase impulse spending during an emotional life season. 
3. Seek help from an organization geared towards financial recovery in medical crises. 
Miracles for Kids is an organization that provides holistic financial assistance for families navigating a child's critical illness, even meeting general living expense needs. The organization was a saving grace for Annabelle's family and allowed them to remain financially afloat until Annabelle was declared cancer-free. 
---
Remaining Grounded 
Despite the tumultuous nature of childhood critical illnesses, maintaining financial freedom is not an impossible feat. Financial recovery is possible by taking practical steps along the way and maintaining inner resilience. Remaining fixated on specific financial objectives and channeling close community to receive encouragement throughout the journey are key to remaining emotionally and financially healthy when navigating life's unfathomable events.