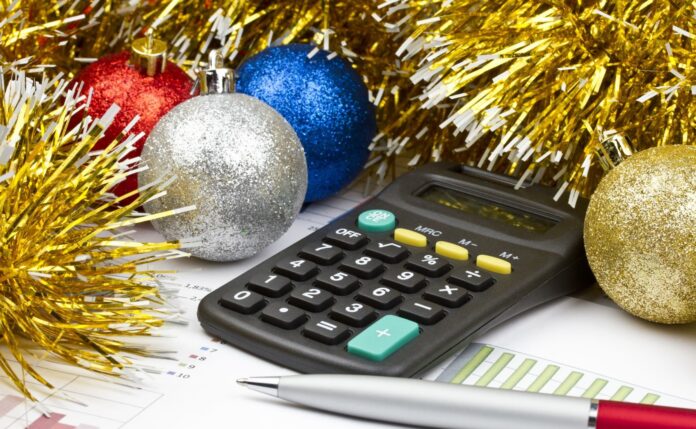 By Ashley Ann Reich
Christmas provides such excitement from the decorating, baking, holiday traditions, traveling, and seeing those we love most. The holidays can also produce anxiety due to the overwhelming cost of gift-giving, traveling, and maintaining annual traditions. It is easy to get caught up in the "hustle and bustle" of the holidays and end up spending much more than budgeted, which leaves us feeling frustrated and confused about how our budget was just busted in a span of just a few short weeks. Here are a few simple ways to stay on track during the holiday season.
Budget Realistically

If you are traveling this year, inflation has increased almost everything from gas to airline tickets. Take a close look at your budget and make certain to add a cushion for unexpected increases in gas prices, rental cars, and food. Too often, people like to forget about a budget during the holidays; the spending increases exponentially, and, come January, they have spent way more than intended. Create specific categories in your budget for gifts, extra gas, travel expenses, rental cars, eating out, as well as a realistic cushion. This allows you not to worry if you spent more than intended, and you will find it is much easier to stay on track.
Gift Giving
Too many times, I hear that families are overspending on loved ones and children as a "wow factor." This mentality will get you into financial trouble quicker than anything else. Here are a few tips as you prepare to purchase gifts –
Talk to your family and your children about a realistic spend per person and the types of gifts that fall within that price range.
Consider "experience" gifts instead of a physical gifts such as a museum, park, or other activity that will be much more memorable.
Create a list on Amazon or note app on your phone where you can share gift ideas and needs for children. This keeps everyone on track with needs vs. frivolous spending.
Stick to the price range agreed upon and stop spending! This can be difficult, especially if you are a giver by nature, but your budget will thank you.
Think about what you can make vs. what you can buy – DIY gifting is all the rage right now!
Talk with your kids about the importance of giving back to those in need during the holidays. This can be a great lesson for children to understand the cost of gifts.
Holiday Traditions
I am sure you remember at least one holiday tradition that you and your family did each year that was special. If you are newly married or have just started a family, it is time to start your own traditions. Traditions do not have to be expensive, but rather they should be memorable. Here are a few budget-friendly ideas –
Serve at a local soup kitchen
Pack Christmas boxes to send overseas
Write cards to servicemembers who won't be home for the holidays
Choose a neighborhood to go Christmas caroling with friends or family
Drive through a heavily decorated neighborhood and look at the lights
Find a local candlelight church service
Read a Christmas story under the tree
Bake cookies for your neighbors, friends, and family
Christmas does not have to be expensive or stressful when budgeting. The key is to plan for this holiday that comes each and every year and stick to it – this sounds simple, but it takes a lot of self-control and effort to stay on track. One of the best quotes I have heard around holiday spending is, "do not go into debt showing people that you love them." This quote is profound in the fact that there are many ways to show our family and friends we love them around the holidays without overspending and creating anxiety around giving gifts.
Merry Christmas to you and yours!