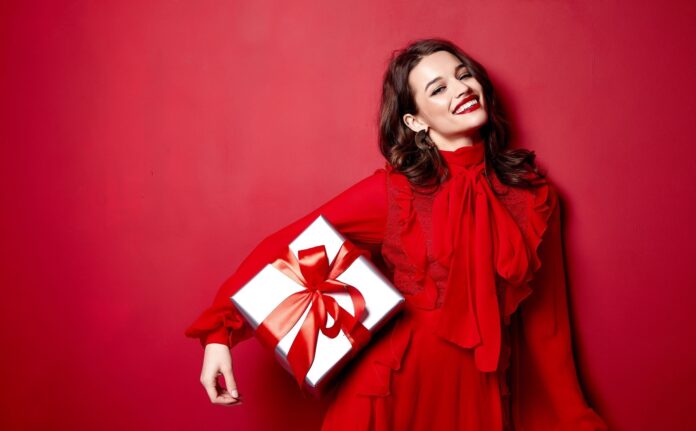 By Carrie Sheffield
The holidays are upon us. How can ladies look stylish without breaking the bank? Smart Women Smart Money turned to former model Joy Ballard, founder of J Ballard LLC, a seasoned image and styling consulting firm. Joy built her two-decades-long fashion career sparked by at an early age as she observed her mother design and create beautiful clothing.
Joy's passion in aligning fashion, style, and image and a person's identity is inescapable. Joy held strategic leadership roles at Barneys New York and Nordstrom and was a VIP Personal Stylist and Regional Merchandiser. She's been a luxury Brand Ambassador for iconic labels like Donna Karan, Michael Kors, Oscar de la Renta, Valentino, Carolina Herrera, Isabel Toledo, and many more.

Enjoy our lightly edited conversation below: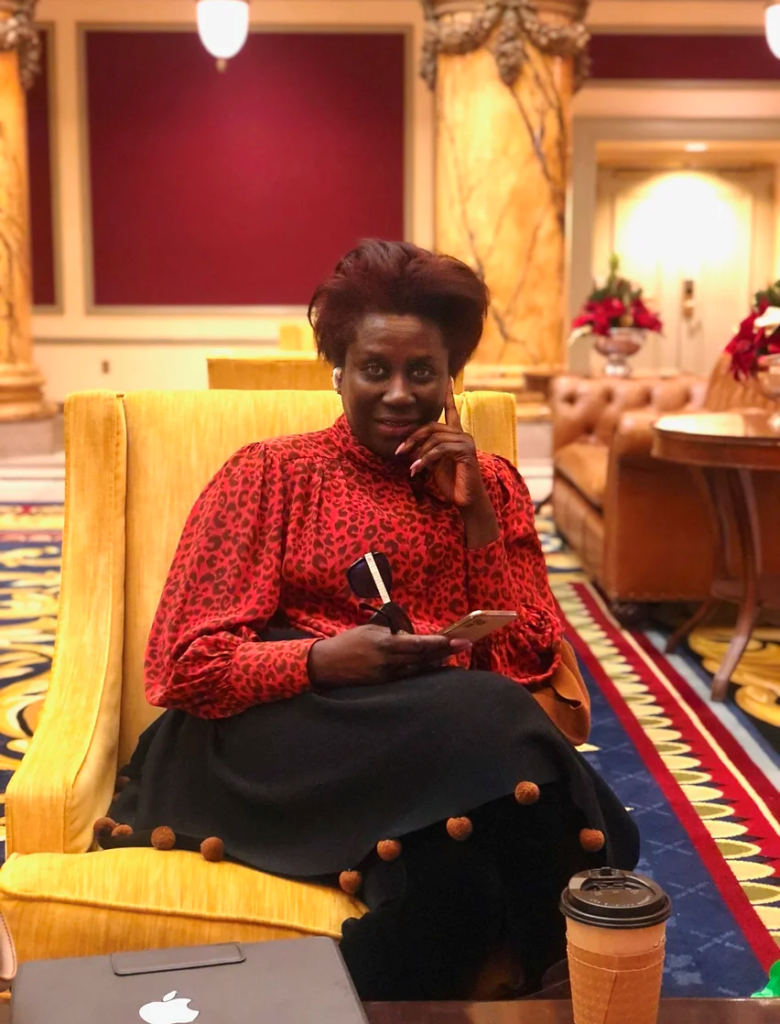 How can women look stylish during the holidays while also staying budget conscious?
• Start from the vantage point of budgeting money for holiday shopping. Be clear about the amount you'd want to spend. Sadly, many women do not plan and wait till the last minute. They go about purchasing the most expensive items at the last minute without doing any homework.
• Before you go out and splurge, be savvy and simply "Shop Your Closet." Choose that long gown that was purchased four years ago, and have it shortened into a cocktail dress!
• Re-invent that cocktail dress. Have a tailor turn it into a skirt. The extra fabric from the top could be added to the sides to give extra room to maneuver, as a neckerchief or a wristband. Your local dry cleaner could be a lifesaver for last-minute alterations. It'll be beneficial to have a relationship with them.
• Elevate your Closet as a functional fashion collection at each juncture. Acquire a Personal Stylist with a keen eye to unleash possibilities to re-invent, restore, transform and, in the process, save you lots of money!
What are some creative holiday tactics that are affordable but less commonly used?
• A single strappy dress could be used in numerous ways. Throw a leather jacket over it with a pair of ankle boots, and you're ready to have a holiday luncheon with your pals.
• Take off the leather jacket and boots and pair with a lovely pump and with vintage necklace/earrings, and voila, an outstanding night-out silhouette.
• Pair with a cardigan, a strand of pearl, and knee-high boots, and you just may be set for the next fabulous semi-dressy evening affair.
• I always recommend classic silhouettes in a variety of colors. The beauty of that is you can always pair them with costume jewelry.
• Invest in a substantial lipstick color for holidays. I ask clients to see it literally as an accessory. Having your little black dress (LBD) paired with a fave instant gratifying earrings with a bold lip color. This gives you a sensational confidence to embrace the holiday festivities in a joyously chic manner.
Are there any fashion apps, websites, software, or subscription services you'd recommend?
• THE OUTNET | Discount Designer Fashion (www.outnet.com) for shoes. If you are not already a member, sign on to shop. The advantage of most of these discounted stores is that they do give you an initial discount for signing up, and it helps with the overall cost of an item.
• Rent the Runway (www.renttherunway.com). It's a great fashion subscription resource. You can either choose to rent, or they put the clothing on sale for you to purchase. It saves you time and money—as you rent when needed, and it does not sit in your closet after wearing it just once.
• The RealReal, (www.Therealreal.com) is a personal favorite of mine. It's a phenomenal concept, a lux fashion platform to buy and also sell some of your old clothing, especially if you have invested in some substantial lux clothing. Basically, turning your shopping savviness into a profitable venture and still look fabulous.
• Shop QVC if you cannot sleep. I understand it could be a little off the curve for many. But consider this, you have designers like Rachel Zoe, a world-renowned Fashion Stylist. Learn some of her tried and true styling antics with items she is trying to sell.
• Be familiar with your neighborhood thrift store. You'll be surprised by the jewels you may acquire. Especially post-COVID, many are getting rid of quite a number of items, and the beauty of all that is now its vintage—I've had clients (who cheated on me by shopping without me☺) call me astonished, as they found a Chanel bag, for an extraordinary bargain price.
-How should a savvy fashionista think about Black Friday and other holiday-time sales? Any tips/secrets?
• Make sure you have a fantastic Sales Associate that you work with. They have an idea of what will be further reduced way ahead of time. Have them pre-sell the items for you. By giving them your information, all they have to do is charge the item, and either have it shipped to you or pick it up at a convenient time. You'll avoid the mad rush/dash from the malls.
• Another trick of the trade when it comes to accessories. During the holiday season, most cosmetics counters have giveaways. Dior, Chanel, Tom Ford, and many others always have some sort of cosmetic bag with their packaged deals. Those become extraordinarily handy to use as a cosmetic travel bag or exquisite enough to use as a clutch for an evening affair. Thus, you may spend $50 for that eyeliner and lipstick, but every gift with purchase that comes with it could be dispersed to spread the wealth of holiday gift-giving! A smart way to purchase a gift that keeps giving!