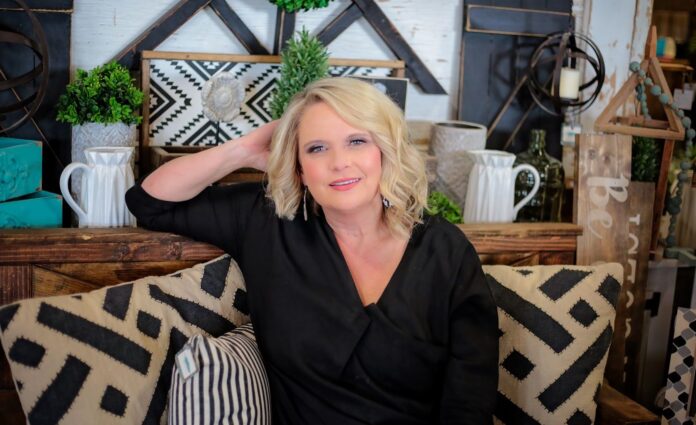 By Sarah Wall
When Shaunna Coit opened Redeemed Décor four years ago, she thought she was opening a small home décor shop in Twin Falls, Idaho. She envisioned a place where she could sell her handmade furniture, frames, and designs, where customers could buy a few of her signature rustic farmhouse-style pieces. And while all that is true, she had no idea how quickly her dream would snowball into so much more: a booming online business, an international network of over 200 workshop owners, and a gathering place for the local community.
When looking back at the inception of Redeemed Décor, Shaunna explains, "I started out painting and building furniture in my home, just in my garage. I was a stay-at-home mom, doing craft fairs, and I had no intention of ever having a store. But several people would ask me, 'Oh, are you going to open a store?' And it planted a seed for me."

While furniture and décor have always been Shaunna's passion, it was a long time before she saw it as a career path. "I was a sheriff's deputy in California for 15 years," she says. "I started when I was 19 and majored in criminal justice in college. I always wanted to go that route, but I was injured on the job and forced to retire." She and her husband moved to Idaho and started a family, and when their two boys were a little older, she returned to crafting, initially just on the side.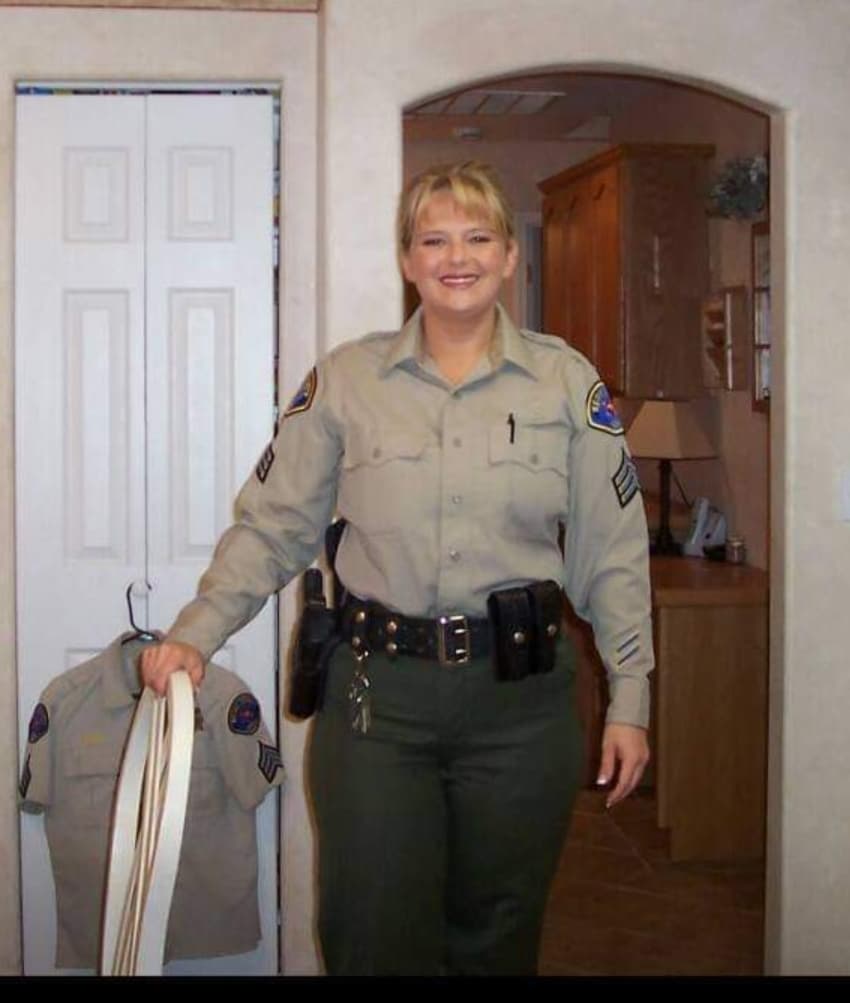 As she began to explore expanding her passion into an enterprise, she took several slow, intentional steps. First, she explored the process of getting a business license; then she looked at commercial real estate; before long, she found herself selling a few items on Facebook marketplace to raise the initial investment. Almost accidentally, she found herself committed to the idea. "I feel like I got led along this path," she says honestly. "It wasn't something I set out to do. I can't even say that I knew what I was doing when I started because I really didn't."
When Shaunna opened her doors in fall 2016, she was the store's only employee, with no idea how popular her idea would quickly become. "We got the store set up, and I thought I had enough stuff for about three months – we sold out the first weekend!" she says with a laugh.
Looking at what's for sale in Redeemed Décor, the immediate popularity isn't a surprise.
Every corner of the shop overflows with inviting, cozy décor that feels at once contemporary and delightfully old-fashioned. There are boho bags and purses, leather-strapped with knit patterns. Homey wooden lanterns and simple, inviting wreaths would find a home on anyone's mantel. Porch signs in all shapes, sizes, and styles – from seasonal ("Happy Fall") to every day ("Together. A Great Place to Be.") – are a staple. These are the pieces that turn a house into a home.
As it turned out, selling out her first weekend had an upside. "Then of course, the space was empty," Shaunna remembers, "so I thought, 'Well, let's do a class and see if people want to come and make their own décor.'"
Do-It-Yourself workshops were still relatively new in 2016, but at Redeemed Décor, they were an instant hit. Shaunna credits the demand, to her eye for design. "I think it was the projects I picked," she reflects. "I was really good at deciding what would appeal to the greatest number of people." Thanks to the enormous interest from the community, people started coming from as far as Salt Lake City (three hours away!). "It got to a point where we had about 300 people a week coming to paint at Redeemed Décor."
Before long, many people were asking Shaunna where she got her design ideas and her supplies. That sparked an idea for a new way to grow her business: building a network of other shop-owners and crafters who wanted to lead DIY workshops, too. Through a paid subscription, members have access to a Facebook group, where they share design and workshop ideas; they also receive project plans, training videos, and business tips. "I've never been a teacher," Shaunna says, "but design is just what I know, and to share it with other people has been fun." Though she hasn't done any marketing, the network has grown to 225 people, and it has an international reach. "We've got quite a few members in Canada, one in Germany, one in Guam," she reports. "It's been a great networking place; I just love the group."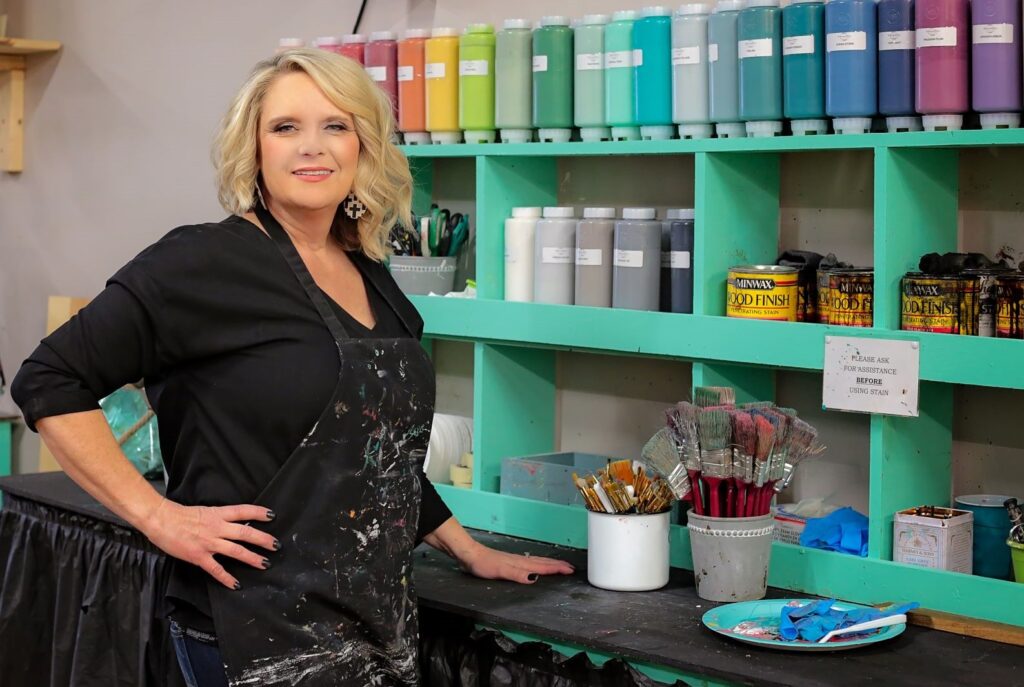 The network has been both a support system and an invaluable tool for members to hone ideas, especially as the COVID-19 pandemic has altered the DIY industry and small businesses in general. "I learn as much as they do, especially this year when we've all been knocked for a loop," she says. "Finding motivation and excitement about what we're doing has been really hard this year because everything is always changing." During the restrictions, group members have leaned on each other to find creative ways to continue their work, like DIY take-home kits for customers. "Being a part of that supportive community has been huge," Shaunna says, "and being a leader to those ladies – giving them some focus and guidance – has been great."
Despite a once-in-a-lifetime pandemic, Redeemed Décor had its biggest year ever in 2020, a near-miraculous accomplishment that Shaunna credits to a supportive community. "Twin Falls is just amazing for always choosing to shop small business," she says. "We also have women who come from Boise and Salt Lake City to craft and shop, so I would love to have a bigger retail area and a bigger classroom. I'd love to have some more vendor events outside, with handmade crafters setting up booths, to bring the local community in."
It's that sense of community and togetherness that Shaunna has found is the most unexpected blessing of Redeemed Décor. "When we started the workshops, I didn't realize we were creating a social experience," she says. "I was thinking of what we were going to make, the logistics, the supplies – I had no idea it was going to be all about the 'Girls Night Out' or the family bonding."
For Shaunna, there's immense satisfaction in bringing people together over the art that's brought her so much joy. "That's what I love," she says. "I love that people are able to come in and just forget about being busy or their crazy schedules: they just come in, craft, and create things. That has really been the coolest part."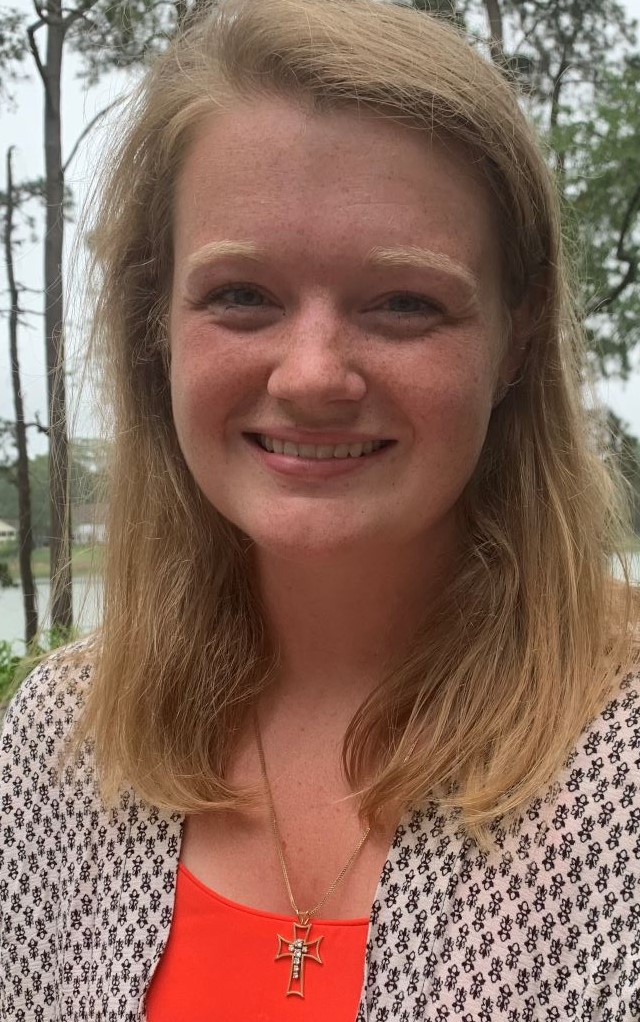 Sarah Wall is the newest contributing writer for Smart Women Smart Money Magazine. For questions or comments email staff@smartwomensmartmoney.com.