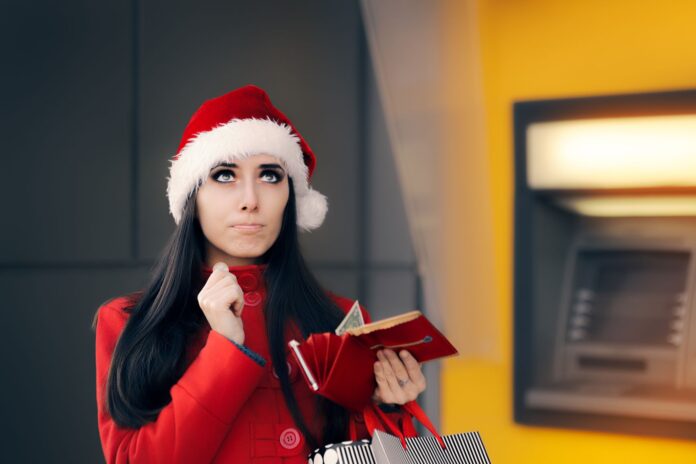 By Naomi Atwater
The impending holidays sometimes do not feel as merry as we wish they did: personal expectations, social pressure, hurting budgets, and many other factors contribute to this. Whether it's your first thrifty holiday season or your fiftieth, you know the stress of managing your holiday budget.
Often the guessing game of the holidays is the first stressful factor. We overanalyze our gift-giving and event planning to ensure that we measure up to what everyone else is doing. We might not realize that so many of us feel this way! Sometimes all it takes is a conversation to set expectations. "Hey, I really want to get you a nice gift for Christmas, and you always get me something really wonderful, but can we set a price limit this year since both of us are trying to watch our budgets?" Be bold. They probably want to ask too.

Do not forget to assess your expectations, too! Know ahead of time what you can and cannot afford this year, what your priorities are, and where you want to cut back or splurge.
Invite Collaborative Events
As much as you might be enthralled by planning that perfect holiday event and celebrating with your family and friends, events rapidly become expensive. Instead of cooking Thanksgiving dinner yourself this year, why not invite your family to each bring something to share?
You could also host some other events- plan a gingerbread house-building party and invite your friends to each bring 2-3 candy bags to share. Or invite your crafty pals over for holiday card-making, where everyone brings a few supplies to contribute, and you craft your own holiday cards to send out. Not only are these types of events community-friendly, bonding, and creative, they save your budget from buying everything for everyone.
How exciting to walk into the store end of October and see the shelves brightened with colors and sparkles. You get that sense that it is almost time to celebrate, and there are so many beautiful ideas! How exciting until you see the dollar amount pop up on the cash register.
Go "shopping" in your attic first this year, pull out your old items, and make your game plan. If you newly live on your own, ask around, as so many people have decorations and items they have not touched in a long time and are happy to share and put to use. See what your parents, grandparents, or relatives might be able to share. After that, you will have a much better grasp of your holiday list when you go to the store.
You also can save on gift wrapping if you keep any gift bags, boxes, or tissue paper to reuse for another gift. I save every gift bag people give me gifts in and reuse it when I need to!
I have a very large family, and finding gifts for everyone is a significant undertaking. Not only is it stressful, less thoughtful, and a ton of work, but it is also pricy. Secret Santa has changed the way my family did Christmas completely.
Elfster.com is a great website where your family or friend group can make profiles and add items, links, and descriptions to your wish list. You can create your event within Elfster, and it will randomly and secretly assign a name you must give to each person. This way, you know exactly what to get someone, and you do not need to stress about buying something for everyone.
Alright, you have your holiday budget, your plan for how you want to save, and now it is time to make sure your plan remains rolls out the way you thought! Reserve your specific holiday budget in cash and only spend your cash on all holiday purchases (gifts, cards, food, events, decor, everything). You will see a visual representation of money leaving your possession, and when it runs out, you will have less temptation to go over budget. (There is lots of research about saving by spending cash, see one source here.)