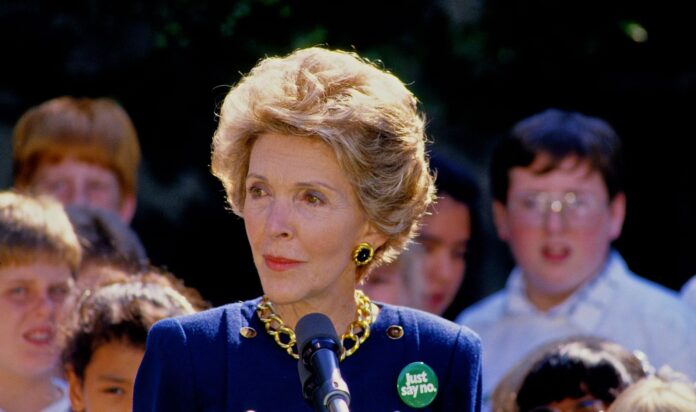 By Sarah Wall
Every year on Presidents' Day, there's much discussion of the 46 men who have led the United States of America since its founding in 1776. But much less is said about the women beside them, the First Ladies who exerted their influence over policy, Cabinet appointments, and Americans' perception of the White House. From the stories and wisdom of just three First Ladies—Dolley Madison, Eleanor Roosevelt, and Nancy Reagan—it is clear our presidents' wives shaped not only the Executive Branch but also the course of America.
Dolley Madison: Courage in the Face of Crisis

As the wife of America's fourth president, Dolley Madison shaped the role of First Lady as a gracious and diplomatic hostess. Though President Madison was known for being bookish and terse, his public image was uplifted by Dolley's social graces and popularity among the American people. She also paved the way towards bipartisan cooperation. While failures to work across party lines led to altercations and even duels between the Democratic-Republicans and the Federalists, Dolley made sure to invite key leaders from each faction to her social events, facilitating cooperation and compromise.
In 1814, during the height of the War of 1812, Dolley proved that she was also deeply courageous in addition to her social aptitude. When she heard the British were approaching to burn down the White House, she led the charge to save every artifact she could, even famously asking a servant to break the frame holding George Washington's portrait so it, too, could be saved. Her decision to prioritize these relics of American history came at great personal cost, as detailed in The Memoirs and Letters of Dolley Madison: "I have pressed as many Cabinet papers into trunks as to fill one carriage; our private property must be sacrificed, as it is impossible to procure wagons for its transportation."
Eleanor Roosevelt: National Trailblazer
America's longest-serving First Lady, Eleanor Roosevelt, blazed a trail towards America's future, shaping the country's direction for decades to come. During the presidency of her husband, Franklin Delano Roosevelt, Eleanor wrote prolifically; in her nearly 3,000 articles, she engaged directly with her readers, a novel approach that broke down traditional barriers between First Ladies and the American people. She became actively involved in women's political groups, and she successfully urged her husband to appoint the first woman to head the Department of Labor, Frances Perkins.
Eleanor also shaped the direction of the budding Civil Rights Movement, beginning when she publicly quit the Daughters of the American Revolution when its leaders refused to permit a performance by African-American singer Marion Anderson in their auditorium. After her husband died in 1946, she continued to push for desegregation and greater protections for Civil Rights leaders protesting conditions for Black people across the country. Her commitment to equality and justice is epitomized in her 1962 publication, Book of Common Sense Etiquette, in which she wrote, "True patriotism springs from a belief in the dignity of the individual, freedom and equality… and a constant and earnest striving toward the principles and ideals on which this country was founded."
Nancy Reagan: America's Mother
Nancy Reagan is best remembered as the beloved wife and partner to President Ronald Reagan, whom she met in California in the late 1940s when both were actors. When her husband ascended to the presidency in 1980, Nancy initially struggled to create a positive public image: media outlets criticized her clothing and privately-funded White House redecoration as lavish during the recession of the early 1980s. Her advisors recommended she take on a public cause to overcome this image, which every subsequent First Lady has done since. She spearheaded the "Just Say No" campaign to encourage young people to avoid drugs and alcohol, and by the late 1980s, she topped public opinion polls as one of the most admired women in the world.
When Ronald Reagan was diagnosed with Alzheimer's disease in 1994, Nancy retreated from the public eye to become his primary caretaker until his death ten years later. Her 2000 book, I Love You, Ronnie: The Letters of Ronald Reagan to Nancy Reagan, provided a glimpse into the deep love and commitment between them, and as she told Larry King in 2001, "Everything just fell into place with Ronnie and me. We completed each other."
46 Women Who Shaped America
Dolley Madison, Eleanor Roosevelt, and Nancy Reagan are just three of the 46 First Ladies who led America alongside every president for nearly 250 years. Their stories are full of courage, class, and influence, and this year on Presidents' Day, we remember their contributions to creating the America we know and love today.