" You couldn't help but say the names out loud and wonder about the individuals that the stone represents. Behind every stone is a story" -Karen Worcester
By Derek Kreifels, Publisher, SWSM Magazine
2020 has been hard. Really hard. Many of us (my wife and I included) have either survived COVID-19, know someone who has, or tragically know one of the 2% of those Americans infected that have succumbed to the disease. As a society, we've been divided and have debated just about everything under the sun: our politics, how to prevent the spread of Covid, how the government chooses which businesses are 'essential' and which ones aren't.
And while most are anxiously awaiting the arrival of 2021, thousands of volunteers across the country spent their weekend before Christmas laying 1.7 Million wreaths at the graves of the fallen heroes who have given us the freedom and right to have these debates so that they would never be forgotten.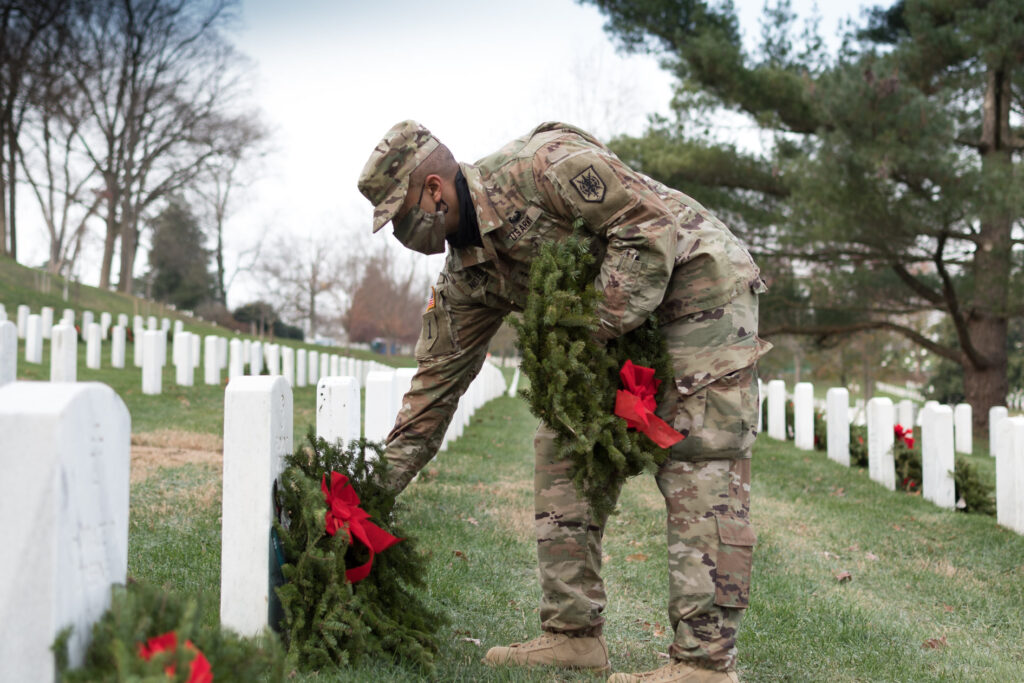 Wreaths Across America (WAA) started in 1992 when Morrill Worcester, owner of Worcester Wreath Company, ended up with a surplus of wreaths after the holiday season. With the aid of Maine Senator Olympia Snowe, arrangements were made for the wreaths to be placed at Arlington in one of the older sections of the cemetery that had been receiving fewer visitors.
Last year WAA laid nearly 2.3 million wreaths across the nation. This year because of COVID-19, they delivered 1.7 million wreaths to 2,525 cemeteries in all 50 states across the nation. "Although this year (with Covid) was different, it was still very special. In many ways, I think it allowed us an opportunity to reflect in different ways that will only enhance what we do. With adversity comes great opportunity," said Morrill's wife Karen, who serves as the volunteer Executive Director of WAA.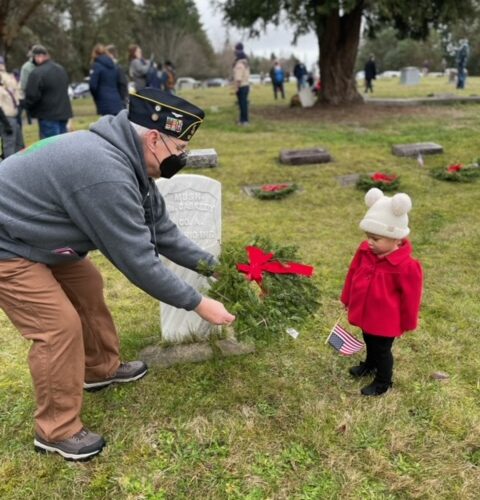 Karen emphasized the local nature of WAA as many smaller communities are starting to get involved where teachers are taking school children to their local cemeteries to locate the veterans laid to rest there and raise money to lay wreaths on those gravestones as well.
"We did it as a family for many years. We came back from Arlington that first year, and he (Morrill) was so moved from seeing the names and saying the names on the stones. You couldn't help but say the names out loud and wonder about the individuals that the stone represents. Behind every stone is a story," said Karen.
One of those volunteers was SFOF alumn and former Maine State Treasurer Terry Hayes. After some prodding by her younger sister, Janine Roberts, who serves as Police Chief of Westbrook, ME, Hayes decided to join her sister in what has been called 'the longest veterans parade in America' on a trek from Columbia Falls, ME, to Washington, D.C. There she would meet up with nearly 5,000 volunteers to lay wreaths at the graves of the nearly 400,000 who lay in rest at Arlington National Cemetery.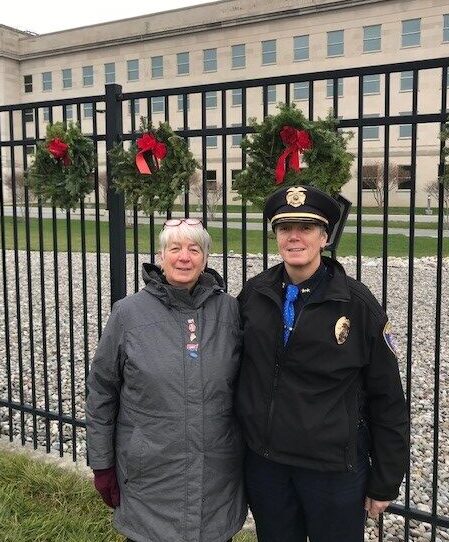 WAA mobilizes thousands of volunteers annually to help with their effort — including over 500 volunteer truck drivers that help deliver the wreaths to Arlington. This year, a major winter nor'easter made the annual convoy difficult and dangerous at times.
"We had state patrol, local police, and five local officers were part of the convoy. When we entered a new jurisdiction of the state or county government, local law enforcement officials joined the convoy to ensure our safety. My sister Janine organized all of that," said Terry Hayes, who rode with her truck driver 'JD,' a volunteer from Georgia.
Hayes reflected on the crowds in each small town that would gather along the convoy's route across the state of Maine. "All along the route, people are out. They have their American flags flying and their waving. The streets are lined with people. These are D's and R's and (independents) — it doesn't matter who you are, it is so unifying. In York, all of the elementary school children were out with their teachers lining the streets. People of all ages. Veterans standing saluting."
Thanks to a state-wide radio broadcast in Maine, local Mainers and first responders knew where the convoy was as they made progress across the state. "Every single overpass had a first responder vehicle and a crowd of people waving flags and saluting. Firefighters were standing on top of their firetrucks saluting," said Hayes.
Along the route south through New Hampshire, Massachusetts, New York, New Jersey, Delaware, and Maryland, the trip was made special by resident heroes who mobilized their local VFW and American Legion chapters to host meals and rest breaks for the convoy and all of its volunteers.
Hayes spoke of a special moment on the trip where she met one of the many Gold Star families that participated along the parade route. "Someone was knocking on the door to our semi-truck. I opened the door, and a woman named Lorna Harris was standing there with a large stone. She asked if we would take the stone which represented her son Dustin on a portion of the trip with us." Scott and Lorna Harris lost their son Dustin when he was killed in Iraq in April of 2006 while serving our country.
"It was a larger stone which I carried on my lap. Someone suggested it must be heavy that I could put it on the floor. I told them there's no way I'm putting Dustin on the floor. If he gave his life for my freedom, the very least I can do is carry him on a segment of this route," said Hayes.
While some cemeteries weren't able to participate this year because of COVID, many were still able to adorn these heroes' gravestones with a simple yet meaningful Christmas wreath. What a great and noble cause to unite all of us Americans this Christmas season. Next year Wreaths Across America celebrates its 30th anniversary. It costs $15 to sponsor one wreath. Please join me and consider contributing to a great cause, Wreaths Across America, visit wreathsacrossamerica.org. Merry Christmas!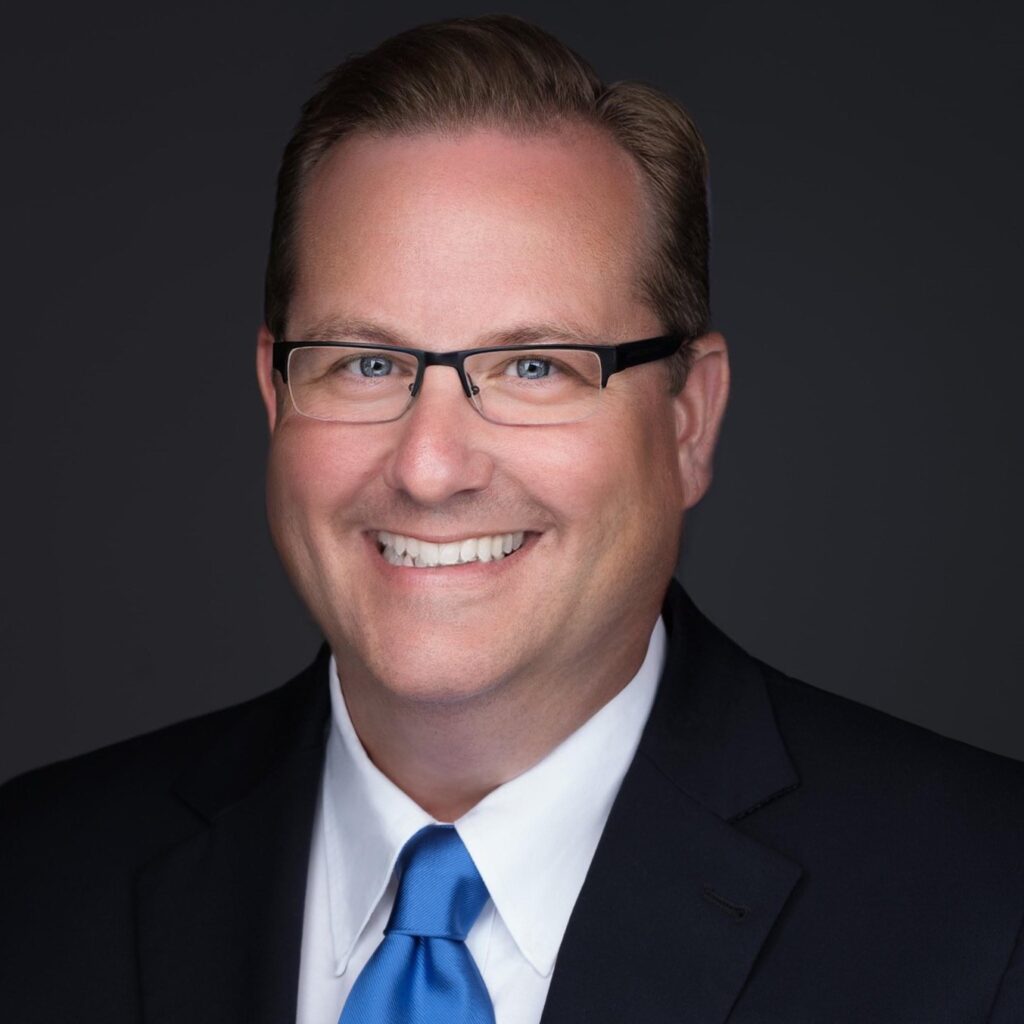 Derek Kreifels is the publisher of Smart Women Smart Money Magazine. He also serves as president of the State Financial Officers Foundation (SFOF). Questions and comments can be sent to staff@smartwomensmartmoney.com.