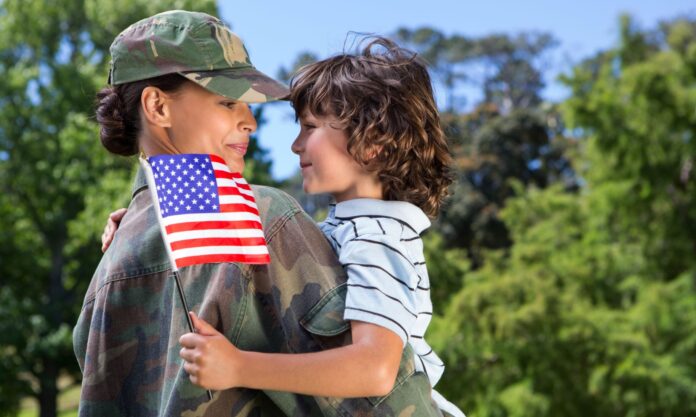 By Sarah Wall
On most days of the year, the majority of Americans would probably admit that our rights and freedoms aren't exactly top-of-mind. The right to vote, the freedom to choose our own careers and children's schools, and even the opportunity to shop at any number of neighborhood grocery stores are all privileges that people in other eras and countries have not been able to enjoy. Still, most days pass without us pausing to remember the value of these freedoms—or the sacrifice required to defend them.
But every year on November 11, Veterans Day gives us the opportunity to pause in honor of the millions of veterans in our past and present who have made these freedoms a reality for us today. On this century-old day of remembrance, we thank the people who have sacrificed to protect the values that define the American way of life.

The Birth of Veterans Day
The first Veterans Day was known as Armistice Day, commemorating the end of hostilities between Germany and the Allied nations during World War I. The official armistice began at the 11th hour of the 11th day of the 11th month in 1918, and one year later, then-President Woodrow Wilson addressed the nation:
"To us, in America, the reflections of Armistice Day will be filled with solemn pride in the heroism of those who died in the country's service and with gratitude for the victory, both because of the thing from which it has freed us and because of the opportunity it has given America to show her sympathy with peace and justice in the councils of nations."
Laws passed in the 1920s and 1930s made Armistice Day an annual federal holiday, but after World War II, veteran Raymond Weeks led an effort to expand the commemoration to all American veterans, not just to those who fought in World War I. In 1954, the advocacy was successful, and then-President Dwight Eisenhower signed legislation to establish every November 11 as a day to honor all of America's veterans. Raymond Weeks earned the title of the "father of Veterans Day," and then-President Ronald Reagan gave him the Presidential Citizenship Medal in 1982 for his work in honor of American service members.
A decade-long interlude ironically proved the significance of Veterans Day to millions of Americans. In 1968, in an effort to increase three-day weekends and spur tourism and travel, Congress passed the Uniform Monday Holidays Act, which moved Veterans Day to the fourth Monday in October. But since the historical roots of Armistice Day remained significant to Americans, many states disregarded this change and continued to hold commemorations on the original date. In 1975, then-President Gerald Ford acquiesced, signing legislation to return the official recognition of Veterans Day to November 11 every year.
Remembering Our Veterans on Veterans Day
Today, there are many ways to thank service members on and around November 11. Since Veterans Day traditionally honors those who served their country and returned home—while Memorial Day honors the memory of those who were killed in action—this commemoration offers a wide variety of volunteering opportunities for people who are serving or have served in the past. Department of Veterans Affairs hospitals can be found in most major cities and may offer opportunities for neighbors to serve patients coffee or participate in other recreational activities. Your Local Veterans Assistance Program may also be able to connect you, either individually or as a group, to volunteering events in your community, even for something as simple as yard work or grocery shopping. Groups like Operation Gratitude and Warmth for Warriors have created community groups that make and send care packages, such as hand-knit scarves and hats, to military members stationed overseas.
Both large-scale and intimate events also remind us what the day is truly about. One of the most solemn takes place annually at the Tomb of the Unknown Soldier at Arlington National Cemetery. Every Veterans Day and Memorial Day, 5,000 people gather to watch soldiers lay a wreath at the tomb, which contains crypts holding the remains of unidentified veterans from World War I, World War II, and the Korean War. Across the country, large-scale parades will also take place in New York City, Jacksonville, FL, and Auburn, WA (just outside of Seattle).
On a smaller or even individual scale, simply pausing for a moment of silence for prayer or contemplation can be the best way to honor the veterans who have bravely served our nation in defense of our values over the centuries. Taking a long moment to be intentionally grateful for the freedoms we enjoy helps us play a small but significant role in ensuring American veterans' sacrifices are truly valued – and that is what Veterans Day is all about.