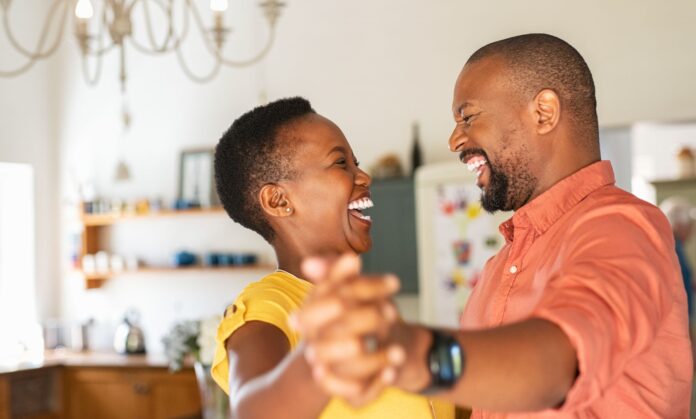 By Sarah Wall
When it comes to spending quality time with spouses, significant others, and loved ones, we shouldn't have to settle for boredom or another rerun of our favorite Netflix show. These inexpensive date ideas will keep the fun flowing between you and your date, and you won't even have to leave the house.
Try an Online Dance or Cooking Class

Clear off the coffee table and roll up the rug: one fun way to keep your forever dance partner on his toes is a couples' lesson. From the salsa to the waltz and anything in between, video lessons with instructors teaching basic or advanced dance classes can be found with a quick internet search, lasting anywhere from ten minutes to an hour. While YouTube offers many options free of charge, for those who want to learn a variety of dances from professionals, paid programs with either one-time or monthly fees will send DVDs or offer subscriptions to private YouTube lists. Online dance classes have something to offer everyone, from beginners with two left feet looking to kill an hour on a Friday evening to seasoned professionals who want to pick up new moves.
If learning new dance moves isn't your thing—or if you worked up an appetite with an hour-long salsa class—an online cooking class is also a fun, interactive way to learn new skills in the kitchen and make something delicious along the way. Some offer a subscription service that grants users access to a library of instructional videos whenever they want, while others offer a one-time live, interactive cooking class that usually costs less than $30 per household. Whichever option works best for you, learning a new recipe with an online class is bound to offer a fun, out-of-the-box evening date.
"Dress Up" Your Living Room like a Theater and Watch a Classic Movie
Chances are, there are plenty of classic movies you and your significant other haven't seen. To keep things truly classic, make a rule not to allow consideration of anything past a certain date, say, 1995. That leaves a huge number of truly classic American films on the list, whether from the 1930s or '40s (Gone with the Wind, Mr. Smith Goes to Washington), the '70s or '80s (The Godfather, E.T.), or the '90s (Schindler's List, Shawshank Redemption), to name only a few. Once you've decided on one together, set the scene. Pick up a few concessions from the grocery store, like the microwave popcorn with extra butter and a couple of bags of M&Ms. If you can get your hands on a projector—many local libraries carry them, so it's worth checking—string up a sheet on your living room wall to watch on the "big screen." Pull up your couch or living room chairs so that they're in front of the screen as they would be in a theater, and voila—it's a serious reminder of your high-school first date.
Have a Tasting Party
If you and your significant other are in the mood for a "group date," invite a few friends over for a tasting party. You can make the staple sample anything you like. However, connoisseurs recommend cheese (pick the same kind, such as cheddar or brie, so you and your friends keep it consistent), chocolate, extra-virgin olive oil, or other specialty products for a sophisticated experience on the palette. Dina Cheney, a chef who teaches cooking classes, recommends buying six samples of the item you want to taste, with some from the grocery store and some from artisan shops. Then, create a tasting sheet, asking tasters to make notes on each sample's qualities, such as its aroma, texture and consistency, mouthfeel, initial taste, and how long the taste lingers. Whether you choose honey, balsamic vinegar, or something more fun like ice cream, the last question on every sample should ask, "Did you enjoy it?" After all, when it comes to anything you're tasting—and in fact, any at-home date—that's what matters most.