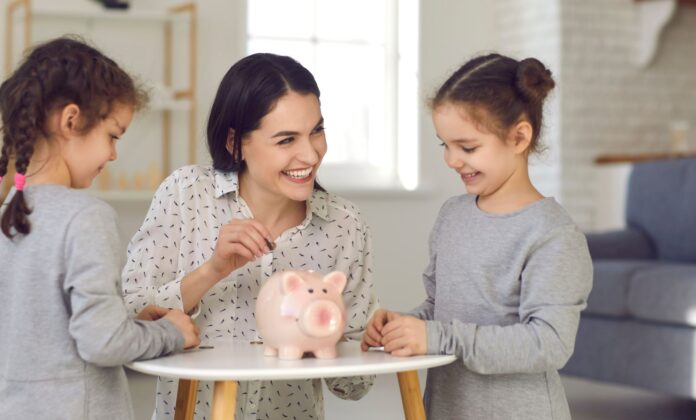 By Mary Compton
Several years ago, as a fresh-faced new Communications Director for the State Treasurer's Office, I enthusiastically planned activities for Financial Literacy Month. I had a social post for each day of the month about improving personal finances, I set up presentations across the state, and I even scheduled the Treasurer to speak to a group of high school students.
In their post-lunch daze, the class of seniors had little interest in hearing about preparing for higher education costs and the tax benefits of our state's 529 plan. To say it was like talking to a wall is an insult to walls. As we walked away from the school, the Treasurer said, "Yeah, let's find a better way to get this message out next time."

And the message is an important one.
A recent survey from Bankrate.com found that more than half of Americans do not have an emergency fund large enough to cover three months of expenses. One in four Americans reported having no emergency fund at all.
The average American household with debt now owes $115,622, up 6.2% from a year ago. This includes debt from credit cards, mortgages, home equity lines of credit, auto loans, and student loans. Nationally, borrowers hold more than $1.7 trillion in student loan debt.
At the same time, it is impossible not to experience the increase in prices at the grocery store, the gas pump, and even monthly utility bills. According to CNBC, household income is failing to keep pace with the overall cost of living. Over the past two years, median income fell 3%, while the cost of living rose 7%.
According to Bankrate's annual survey, it should come as no surprise that younger Americans have less saved than older Americans—and that those with lower incomes are less likely to have an emergency fund.
With the national debt at an all-time high (and growing every second), the adults in the room don't have much of a leg to stand on when discussing these issues. Nevertheless, we must persist in finding ways to communicate the basics of financial wellness early to help form strong financial habits later.
The Nation's Report Card on Financial Literacy found that only five states—Missouri, Nebraska, North Carolina, Utah, and Virginia—received an A for requiring personal finance education from kindergarten through grade 12 and as a requirement for high school graduation. The good news is that 25 states have introduced legislation adding personal finance to their curriculum requirements.
I spoke to a personal finance teacher in the St. Louis area who said personal finance classes are an essential part of education. "I tell my students on day one that my class should be called "Life" because we talk about so many things they are going to come across in life—bank accounts, savings habits, credit cards, and the credit industry, buying a car, buying a house, getting a job, taxes, insurance, investing, and giving," he said.
The biggest shock for his students, he said, is the realization of the amount of debt many people are in. "I feel like society, and the credit industry are so often setting people up for failure, and that mixed with our desire for instant satisfaction, can be really troubling," he said. "Hopefully, my class gives them some truth and ideas that they wouldn't normally see or hear. I want them to know that you can do great things with money—taking care of yourself and your family and the ability to give to others in the world. Ultimately, I hope my class empowers them to know that they can be successful with money and the importance of doing so."
Unfortunately, we don't all have access to committed and thoughtful financial education teachers. So how can we get these important messages out there?
After my overzealous efforts in 2019, I have been focused on making our Financial Literacy Month plans less likely to invoke the adults in a Peanuts cartoon. I've done this by updating and reorganizing the Financial Literacy Portal that existed when the Treasurer took office.
Rather than organize content by age group, I focused on financial goals. I started with the importance of budgeting, understanding credit, planning for retirement, and resources for individuals with disabilities (and their families). In 2020, during the height of the pandemic, we created a section dedicated to learning from home with activities for kids and suggested children's books with financial themes for parents to read with their children.
Because of the ongoing student debt crisis and because the Missouri State Treasurer's Office administers MOST, Missouri's 529 Education plan, I wanted to devote significant resources to planning for education costs, paying for higher education, and understanding student loans. On these pages, I provided information about our savings and investment program and programs administered by the Department of Higher Education & Workforce Development, including state-specific scholarships and grants.
Last year, the Office partnered with Sallie Mae, a national consumer banking institution specializing in private student loans, to launch the Show Me Money Scholarship Search Engine, which connects Missouri students with scholarship and grant opportunities tailored to their skills and interests. We provide quarterly webinars for Missourians to learn about MOST and the scholarship search engine. This partnership is available for other states, as well.
Throughout the portal, I identified content that was easy to understand, not terribly onerous, and from historically non-partisan resources (who really knows with the Federal Reserve and major banks, anymore). Working with our IT department, I wanted the portal to feel light and airy, with lots of white space, in the hopes of making it feel more approachable.
April and Financial Literacy Month provide a necessary hook to engage some attention for fin lit messaging. The overall goal is to be a useful, year-round resource for our constituents.
Mary Compton is the Director of Communications for Missouri State Treasurer Scott Fitzpatrick. She can be reached at [email protected].