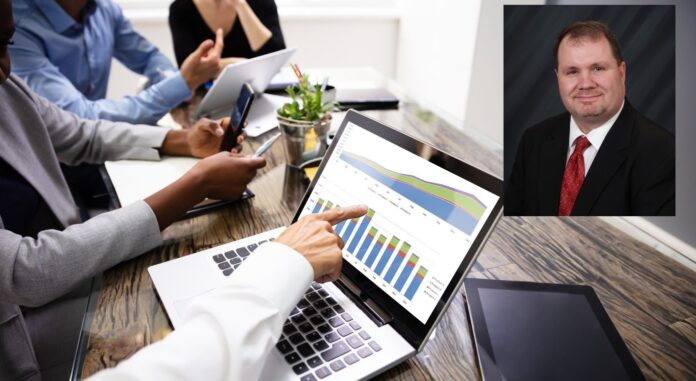 Editors Note: Smart Women Smart Money Magazine wants to highlight industry professionals who excel in their field. Our hope is to connect our readers with professionals who can help them in their financial journey. We also aim to inspire women to consider professions that support financial literacy efforts for individuals and their families. This is the third advisor in the spotlight.
What advice would you give young women just starting their careers who are considering the financial advising profession?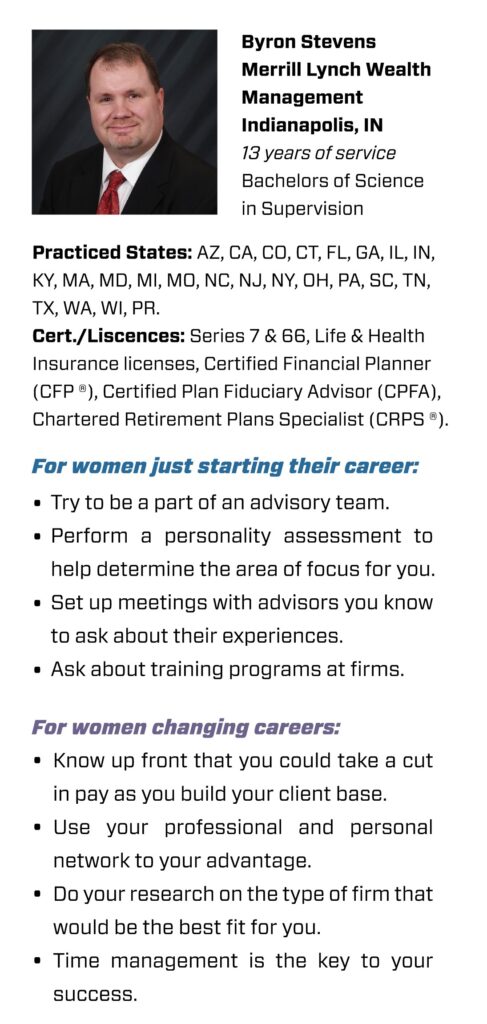 If you're looking at starting as a financial advisor directly out of college, you first have to realize that most of your college/high school friends will not qualify to be a client for several years.  So you're starting without much of a professional network.  Most people that succeed as a financial advisor either start or end up as part of an advisory team.  There are many roles on an advisory team.  Performing a personality assessment can help determine the area of focus that would best be suited to you.  I would suggest scheduling meetings with a handful of advisors with various lengths of time in the industry to ask about their experiences breaking into the profession (depending on when they started in the profession, you'll get widely different answers).  Ask about the training programs at different firms.  Understand that the first few years require a lot of hours including many nights and weekends (60+ hours per week for the first few years).  Work toward getting your Certified Financial Planner designation as early as possible.  It's the most widely-recognized designation, and you have more time to study early in your career before you have a large client base to service.
What advice would you give a woman considering the financial advising profession with some experience who is looking to change careers?
I am a career changer…twice.  I owned and operated a landscaping company for a decade followed by working 8 years in professional sports sales.    The only similarities between those careers and the financial world was sales and the ability to run a business.  Every career-changer that succeeds in this profession has a slightly different story.  Know up front that you could very well take a cut in pay as you build up your client base.  Use your professional and personal network to your advantage.  Do your research on the type of firm that would be the best fit for you (independent, regional firm, wire house firm, etc).  Meet with advisors in each type of firm to get a feel for the differences.  Find an advisory team that can use your skill set.  Realize that no matter your age, building a client base in this business is going to require a lot of work hours (60+ hours a week for the first few years).  The first couple years are going to feel like you're back in college.  You'll be taking a lot of licensing exams and will probably earning some professional designations as well.  Time management is key to your success.