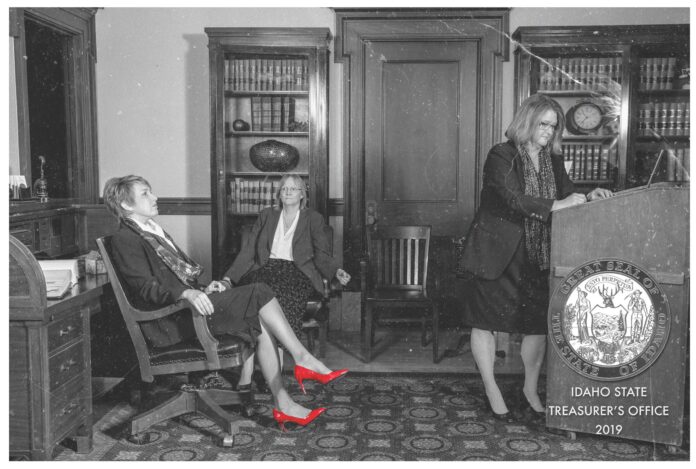 Via Press Release
Idaho State Treasurer Julie Ellsworth presented Jan Gallimore, the Executive Director of the Idaho State Historical Society with a re-created photo below, and the scarf and the red shoes she wore in the photo. These pictures tell a story and show how far we have come as a state and a country in advancing women's rights, including the right to vote. 
"These two pictures represent both the past and the boundless opportunities our future holds, because a group of women chose to be involved in an issue they believed in," said Ellsworth.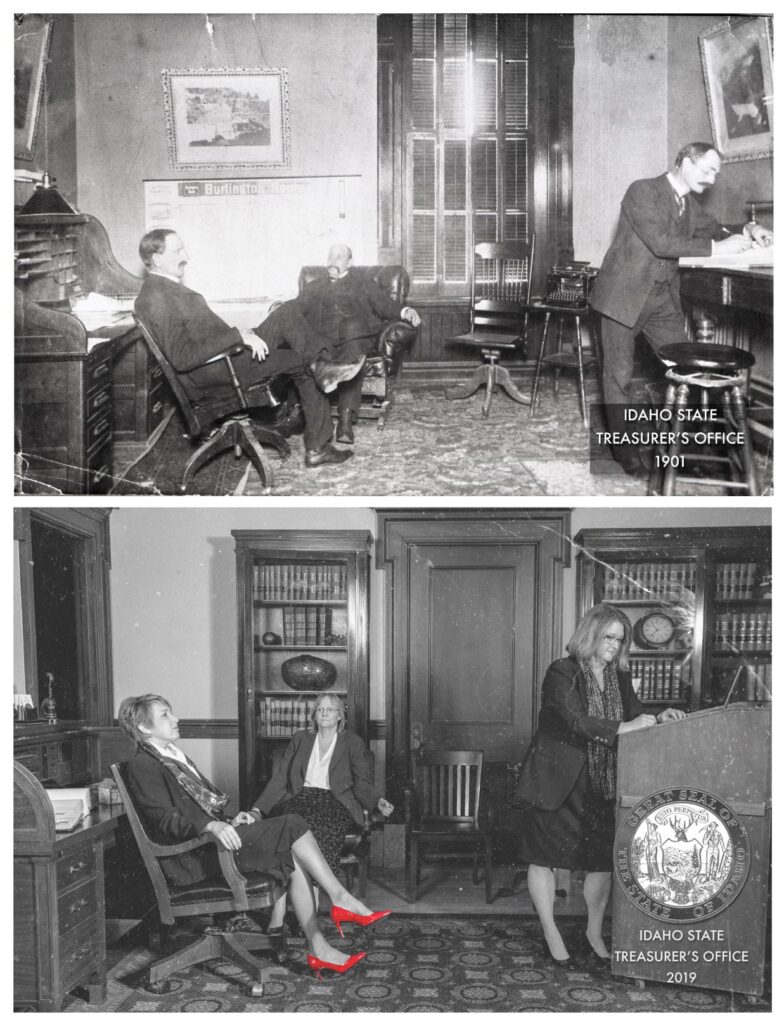 "We all stand on the shoulders of those who came before us. Such is this day as documented by the minutes of the Equal Suffrage Association of Idaho and Treasurer Ellsworth's photo that reflects the women who now lead the office of state Treasurer," said Gallimore. "This photo becomes part of our state's official record of the great achievements women in Idaho have made since 1895."
Because of the work these women started 124 years ago on this date, not only do Idaho women have the right to vote, they currently have three female constitutional officers that are women; the Lt. Governor (Janice McGeachin), the Idaho State Treasurer (Julie Ellsworth) and the Superintendent of Public Instruction (Shari Ybarra).