"I learned the importance of having a strong backbone, to do what was right, and to fight for justice while maintaining a sensitivity to the very real problems that people face."
By Heather Pluard
While most of her friends were riding their bikes or watching tv, nine-year-old Allison Ball started a successful small business she aptly named Positive Pencils International. She made $200 in her first week by selling pencils for 25-cents each. Having realized the beauty of free enterprise at a young age, and its ability to give people control of their future, Treasurer Ball now puts her money management skills to work for the entire state of Kentucky. She is currently serving her second term as State Treasurer, having earned the most votes of any candidate running for statewide office in the 2015 and 2019 elections.
"As the watchdog of taxpayer dollars, I get immense satisfaction from knowing I've done the job well," Treasurer Ball says. "I love the nuts and bolts of it. I'm passionate about empowering people, adding value to their lives, and unlocking their potential. In my role as Treasurer, I am uniquely positioned to help people become financially free, and I believe my focus on this can have a huge impact for generations."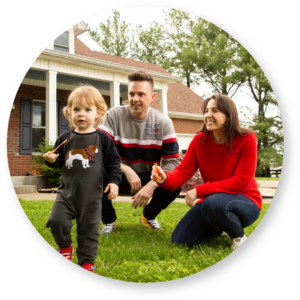 Raised in a rural town near the coal fields in Eastern Kentucky, Treasurer Ball grew up in a family that valued education. Her grandfather was the first person in the county to earn a master's degree, and both of Treasurer Ball's parents are college graduates. But without knowing proper money management skills, even her father's post-graduate work couldn't insulate them from poverty.
"When I was a baby, my parents were so poor that they had to sell the hubcaps off their car to buy me diapers," Treasurer Ball says. "We had to move in with my grandparents and live with them for a year when I was five. During that time, my parents started to learn about money management principles. Later, the lessons they learned from hard knocks led them to grow a successful business and ministry. I was blessed to grow up in a family that didn't dwell on adversities. My parents' unshakable confidence in God led them to commit to persevere, no matter what was going on. They taught me early on that God has a will, a purpose, and a plan for my life."
The law became Treasurer Ball's next calling in life. She decided to be a lawyer because she wanted a career where she could help others. After graduating from the University of Kentucky College of Law, where she was President of the University of Kentucky Chapter of the Federalist Society, she spent time in private practice and served as an Assistant Floyd County Attorney.
"The four years I spent prosecuting child abuse and juvenile delinquency cases were very formative for me as a public servant," Treasurer Ball says. "I learned the importance of having a strong backbone, to do what was right, and to fight for justice while maintaining a sensitivity to the very real problems that people face. It was particularly meaningful to me that I served as a prosecutor in my hometown, which meant that I got to help the people in the community where I grew up."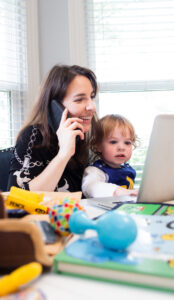 Adversity in her legal career helped prepare Treasurer Ball for her role as State Treasurer. "Being let go from a job early in my career spurred me to start my practice with a buddy of mine from law school," she says. "Little did I know that God would use that to open the door for me to practice bankruptcy law, which would teach me principles that I would need to know when I would later win an election as State Treasurer."
Now serving in her fifth year, Treasurer Ball has implemented several economic policies to create opportunities for Kentuckians. "I am so proud to bring STABLE to Kentuckians, at no cost to taxpayers, because of a partnership I was able to form with Ohio's Treasury," she says. "STABLE Kentucky accounts are incredible game-changing savings ac- counts for Kentuckians with disabilities, as they allow participants to save and invest money into STABLE accounts without losing access to benefits, such as Medicaid or SSI. These accounts allow participants to save $13,000 more annually than they would otherwise be able to save without losing aid."
Returning more than $96-million of unclaimed property through Kentucky's Unclaimed Property Fund is another one of Treasurer Ball's successes. "Un- claimed property generally consists of items such as payroll checks, unclaimed safety deposit boxes, old life insurance policies, or vendor checks that have remained unclaimed by their owners after several years," she explains. "I returned more unclaimed property than any other state treasurer in a single term and am working to break my record in my second term."
Treasurer Ball is also committed to expanding financial literacy in Kentucky. She is on the National Advisory Council of Smart Women Smart Money and is hosting the conference in Louisville next year. "I want to help people find the financial tools and knowledge they need to reach whatever dreams they have regarding financial freedom," she says. "Financial literacy is directly related to so many issues facing Kentuckians, like hunger, education, and opioid addiction.
I know financial empowerment has real-life benefits for individuals. That's why I created the Kentucky Financial Empowerment Commission, which develops and implements plans to improve financial literacy across the Commonwealth."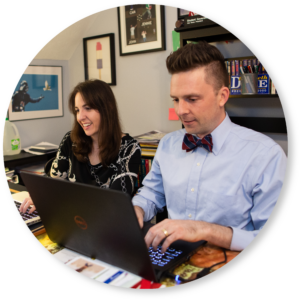 Work-life balance comes up a lot when Treasurer Ball speaks to groups across the country. She is one of the youngest female statewide officeholders in the country and the first Kentucky constitutional officer to give birth while in office. She and her husband, Dr. Asa James Swan, welcomed Baby Levi into the world in July of 2018. With intentionality and planning, Treasurer Ball says it's possible to do multiple things well, including having a career and being a good mom and wife.
"I am blessed with a tremendous husband," Treasurer Ball says. "I knew he was the right one for me when I learned his first job out of college was to work for the Elizabeth Dole presidential campaign. He is a historian, a leadership consultant, and a political junky who knows more about women in politics than just about anyone else in America. He loves strong women, and he makes me better. We became engaged on Valentine's Day right after I won my first election, so my time in public service has also consisted of a lot of personal milestones. We got married on October 1st of my first year in office when I was 35, and we had our son a year, nine months, and three days later. My husband and son are great reminders to me of God's faithfulness and answers to prayers. I hope my story encourages other women to take on leadership roles and have a family at the same time. We need more women in politics and in all areas of leadership."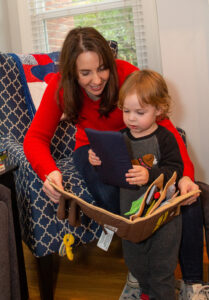 In those rare moments of free-time, Treasurer Ball loves to read. She and her husband regularly attend church, and they support a variety of nonprofits. "Asa and I sponsor several children through Compassion International," Treasurer Ball says. "We know the challenges of rearing a baby, so we support several pregnancy centers, too, including one near my hometown in rural Appalachia and Sisters for Life, which is an African-American focused pregnancy center in Louisville."
If Treasurer Ball were still in the positive-pencil business, she'd sell pencils that say, 'Don't Give Up.' "I love Galatians 6:9, 'Let us not grow weary in doing good, for in due season we will reap if we do not give up,'" she says. "As a person of faith, my relationship with Jesus is the most important thing in my life. Because of my relationship with Him, I have a sense of security, love, and purpose that influences all aspects of my life, from my wonderful family to my work and the people I serve in Kentucky."

Editors note: All views, positions, opinion, statements and recommendations expressed in any Smart Women Smart Money (SWSM) print or digital publication should not be construed as an endorsement for, or opposition to, any candidate, potential candidate, political party, or PAC by the State Financial Officers Foundation or Smart Women Smart Money.