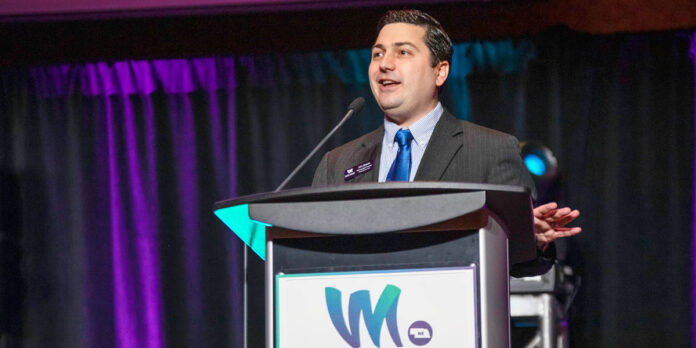 Editors Note: The Treasurer's Summer Challenge officially ended on July 31, 2020. 
By Heather Pluard
Parental expectation is one of the best predictors of a child going to college. While many parents would like their children to enjoy post-secondary education, they mistakenly view it as being financially out of reach. Nebraska State Treasurer John Murante wants to change that perception. He's teaming up with EVERFI to present the Treasurer's Summer Financial Literacy Challenge. It's a nationwide online competition that provides students with crucial financial education as they compete for a $5,000 529 plan scholarship.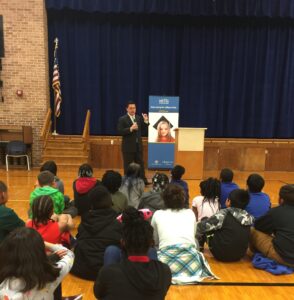 "College savings and financial literacy are directly connected," says Treasurer Murante. "No amount of savings is too little. Kids who have less than $500 saved are three times more likely to go to a post-secondary school, and four times more likely to graduate than kids who have none. Forging a college-bound identity offers kids hope for the future and provides a wide variety of societal benefits, including low truancy and drop-out rates. Financial education is important for everyone at every stage of their life."
With the pandemic forcing 55-million students to learn from home this year, online educational tools are more critical now than ever. EVERFI, the nation's leading social impact education company, has a 12-year history of providing students and adults the resources they need at their fingertips to make reliable fiscal decisions. EVERFI has partnered with more than 30,000 schools nationwide to integrate financial education, and other socially-driven programs, into the classroom. During the COVID-19 crises, EVERFI is offering its financial summer challenge to kids at home.
"We view financial education as a family conversation," says EVERFI Vice President, Bria Barker Lee." People don't know what they don't know about financing higher education. How you pay for it can be a complicated puzzle. Repayment can be confusing for loans and grants of a dozen different types. We want to empower students to knowledgeably consider the pros and cons of financing based on their situation and what they want their future to look like. There are tactics people can use now to start saving and budgeting."
Facilitating conversations between parents and children about college and career trajectory is important to Treasurer Murante, too. "Any additional training after high school can lead to high-quality, great paying jobs, including ones that don't require a four-year degree," he says. "Trade schools, vocational schools, and culinary schools should all be considered. Every single family should hear that message."
While serving as a board member on a nonprofit that focused on mentoring students, it became evident to Treasurer Murante that many families don't think a college education is possible. One of his priorities as Nebraska State Treasurer is to encourage more parents to put their kids on a post-secondary education track.
"Nebraska already has one the best 529 plans in the nation," Treasure Murante says. "We are in the top three, thanks to my predecessor, but I wanted to open it up to more Nebraskans. Now every newborn in the state is automatically enrolled in the Nebraska Educational Savings Trust program. The state will evenly distribute investment income from its endowment fund. My goal is for every kid to graduate from a two-or-four-year program debt-free, through savings and investments."
Treasurer Murante's father was the first in his family to attend college. His grandmother was the daughter of immigrants who worked at a packing house in Omaha and married a police officer. Together, his grandparents invested everything they had into opening their restaurant, Big Fred's. Treasurer Murante used to bus tables at Big Fred's, eventually working his way up to CEO of the family restaurant before stepping away from the business to run for office. Elected in 2019, he had no idea he would be dealing with a pandemic in 2020.
"State Treasurers took the lead on providing financial education before the pandemic, and we need to continue to prioritize it in these unprecedented times," Treasurer Murante says. "Financial education can help alleviate some of the economic and fiscal challenges families are facing now, through no fault of their own, as COVID-19 is devastating livelihoods and small businesses. Adults need to be aware that they can use 529 plans for their education, too. A lot of people are going back to school to learn new trades or transition into new careers. I'm very hopeful. Workers in Nebraska can prepare themselves today for a growing economy within the next 12 months."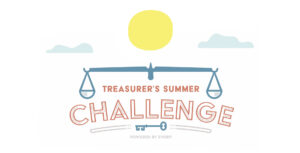 The Treasurer's Summer Financial Literacy Challenge was born out of the need to reach students at home during the pandemic. Treasurer Murante and EVERFI are excited to launch the first challenge beginning July 1st and running through the end of July. "This is a fun, interactive experience for teenage students to increase their financial knowledge and start those important family conversations," says Barker Lee. "Students will learn fiscal principles like paying yourself first, building credit, and protecting your credit score. Most kids don't realize a credit score is the most important grade they will ever get."
As a member of Smart Women Smart Money's National Advisory Council, Treasurer Murante enjoys using a variety of methods to increase financial literacy in his state. The Treasurer's Summer Financial Literacy Challenge is a perfect addition to the cause. "I'm thrilled to be able to provide these critical financial literacy tools to young Nebraskans," he says. "The challenge is something kids will find rewarding and fun. And when you ask a parent in Nebraska if their kid is likely to go to college, I hope EVERFI's program empowers them to say, 'Yes!'"

Join the challenge and learn more at treasurersummerchallenge.com.