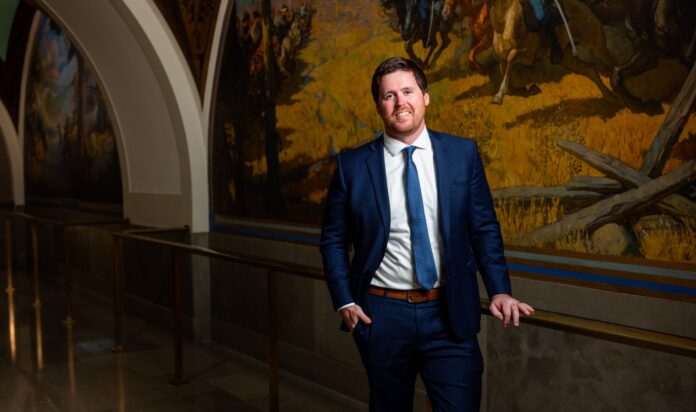 Written by Heather Pluard
Photography by Tyler Beck
"If you have a big idea, there's something that you want to do, take a shot at it." Those are words Missouri State Treasurer Scott Fitzpatrick lives by, and he's not one to waste time. In high school, he started a small business and grew it into a nationwide company. Two years after college, he won his first election and became a Missouri State Representative. Today, at 33-years-old, Treasurer Fitzpatrick is putting his hutzpah to work for his home state, returning $100 million in unclaimed property faster than any prior Missouri treasurer.

"If you're going to take a risk, do it early," Treasurer Fitzpatrick says. "The more runway in front of you the better, because your responsibilities tend to increase over time, which makes it more difficult to take risks. The other thing is that starting a business isn't for the faint of heart. Persistence is necessary to achieve success in both business and politics. You have to find a way to get to 'yes' when others are inclined to look for 'no.'"
Growing up in Shell Knob, Missouri, Treasurer Fitzpatrick spent a lot of time on Table Rock Lake repairing docks and marinas with his father. While still a teenager, he launched MariCorp U.S. with just a handful of employees. "I was looking for a way to put my skill set to use and make money after my dad sold his business," he says. "I started out doing minor repairs, small projects, and odd jobs until a major storm hit Table Rock Lake. It destroyed multiple docks and created a need for new construction. I saw one homeowner's dock had flipped on top of his neighbor's, so I asked to give them both a bid. That's how I earned my first two significant projects."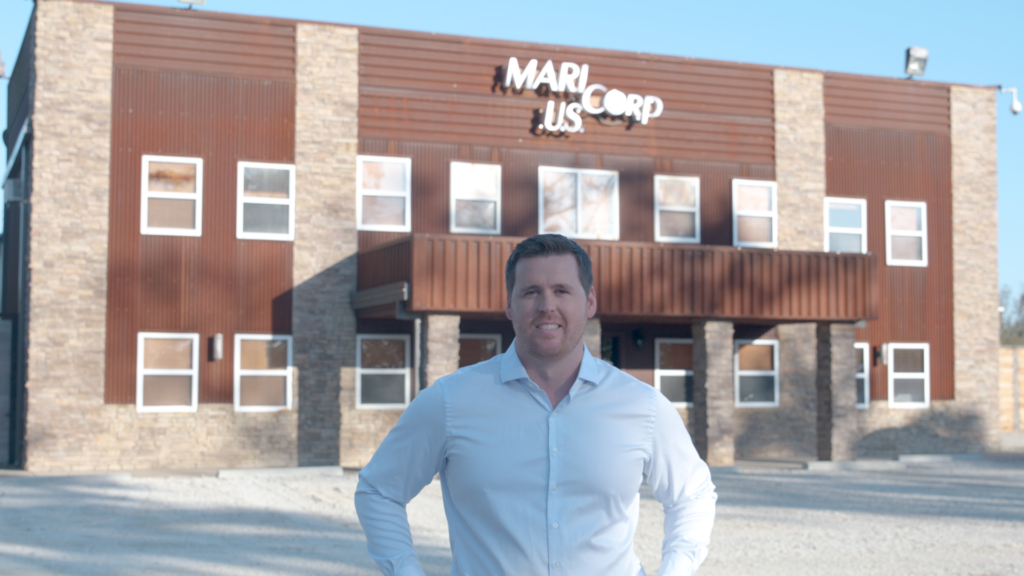 Taking the cash flow from his first two dock reconstructions, Treasurer Fitzpatrick invested into his business and expanded his services. Deciding to attend the University of Missouri for college, he earned a Bachelor's Degree in Business Administration while running MariCorp U.S. out of his dorm room. "By the time I graduated from Mizzou, I had roughly 30 employees," he says. "I'd been paired with a random roommate when I first went to school, and he started working with me. I believe God put us in each other's paths. We were Best Man at each other's weddings and he's now president of the company. Surrounding yourself with smart people you can trust is vital in business. You can't ever do everything yourself, and if you try, you will only end up limiting what you could have accomplished."
During this time, Treasurer Fitzpatrick began to see how government red-tape could also limit businesses. "It wasn't until I had frequent encounters with the Corp of Engineers and other regulatory agencies that I began to understand the relevance of politics in everyday life," he explains. "As a business owner, I felt like I'd entered a never-ending sea of bureaucracy with one permit and license required after another. It was frustrating."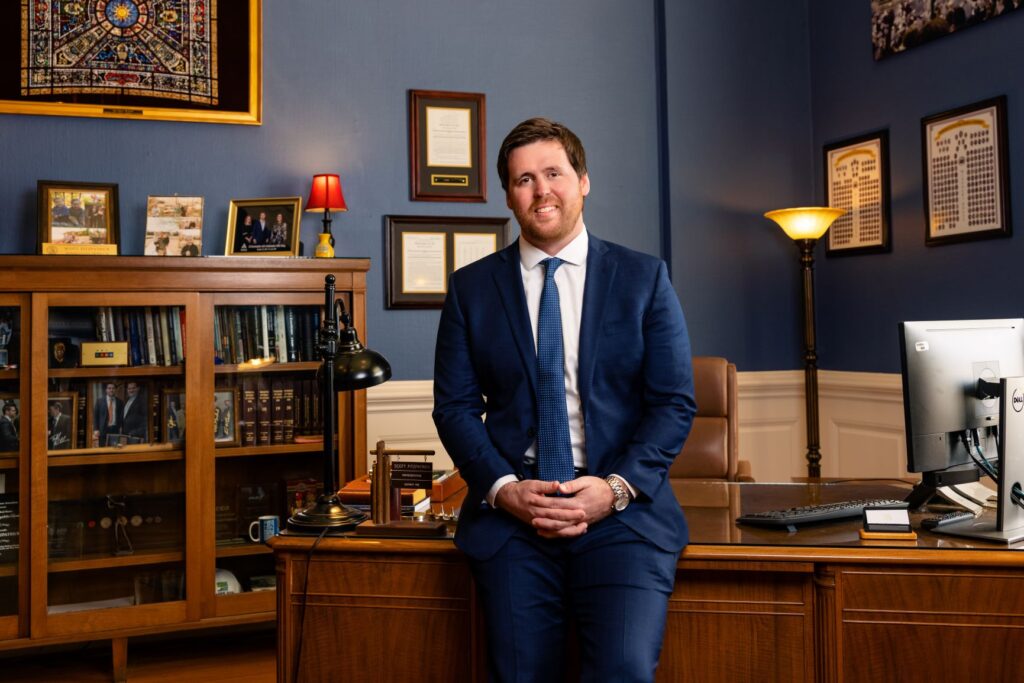 Returning home to Shell Knob, MO, after college, Treasurer Fitzpatrick ran MariCorp U.S. full-time. When his state representative was leaving the house because of term limits, Treasurer Fitzpatrick decided to take on the challenge of Big Government by working on the inside. "I thought bureaucrats and politicians should be held more accountable for how they treat taxpayers and spend money," he says. "And I wanted to prevent further government encroachment into individual liberty and individual rights."
In 2012, at 25-years-old, Treasurer Fitzpatrick won his first election to the Missouri House of Representatives, winning again in 2014, 2016, and 2018. "I focused almost all of my efforts on the state budget, really digging into it and working to understand it better than anyone else in the legislature," he says. "I spent my last two years in the house as Chairman of the Budget Committee.
Missouri Governor Mike Parson recognized Treasurer Fitzpatrick's acumen for state finance and appointed him to the Treasurer's office in 2019 to fill a vacancy. In 2020, he won his election to the office. Immediately, Treasurer Fitzpatrick started making government work better for Missourians, returning $1-million in unclaimed property to taxpayers in his first week of office and $100-million more since then, breaking four unclaimed property records. He also created an innovative system to return unclaimed property to children owed child support by identifying owing parents who had unclaimed property held by the Treasurer's Office. During the pandemic, he partnered with the Missouri Department of Labor and Industrial Relations to return unclaimed property to Missourians who have filed for unemployment benefits.
"It's an incredible opportunity to serve at the statewide level—to go from representing 36,000 people in the House of Representatives to representing over 6 million Missourians as state treasurer," Treasurer Fitzpatrick says. "State government has always been a very silo-ed entity and any time you can cross that divide and work with another agency, I think that's good. We've generated several new partnerships to impact policy and engage on legislative issues. I'm most proud of doubling MO ABLE's size, making it one of the largest in the country. This program allows individuals with disabilities and their families to save up to $15,000 tax-free without losing government benefits. As the father of five-year-old twins born with a rare chromosomal disorder and diagnosed with autism, I fully understand the program's financial and emotional impact."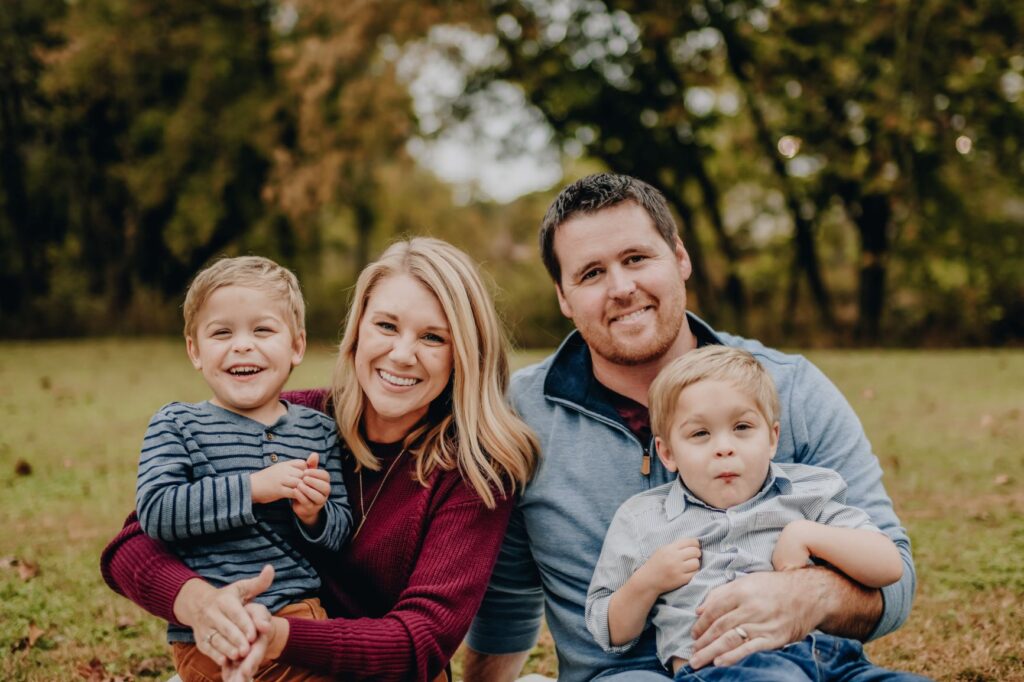 Treasurer Fitzpatrick and his wife, Mallory, are expecting their third son next month. "Being a parent is an interesting experience every day," he smiles. "When I was younger, my idea of success was pretty much tied to what you do financially and in business. As I've gotten older and spread my wings in politics and business while becoming a husband and father, balancing all of those things means success to me now. Family is my #1 priority."
The Fitzpatricks love spending summers at Table Rock Lake together, swimming off the dock, and going out on the boat. The Treasurer is even known to do a backflip or two while wake-boarding! He's also a licensed pilot and enjoys traveling with Mallory and the boys every chance he gets. "I've never had a grand masterplan," he says. "I'm not someone who wanted to be president when I was a kid. I believe God has a plan for whatever happens in my life, and you've got to focus on what's in front of you. If you spent your whole life planning for what you're going to be doing 30 years from now, a lot of times you're going to be disappointed. I just try to count my blessings that are in front of me and take it a day at a time."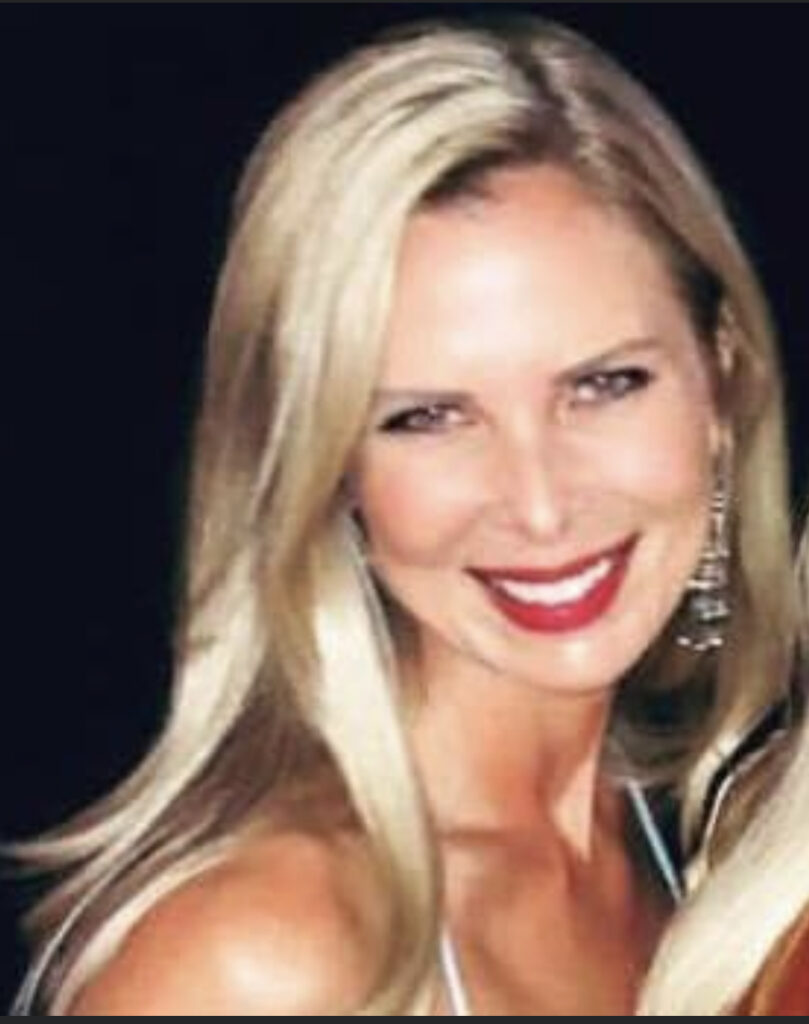 Heather Pluard is a contributing writer for Smart Women Smart Money Magazine. For questions or comments email [email protected].