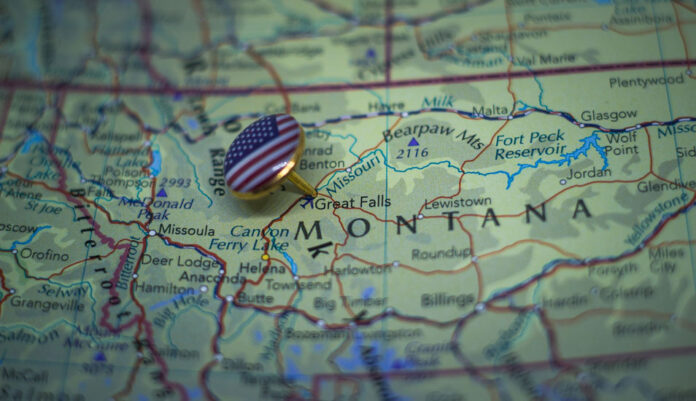 *Editors Note: This article was first published in Impact, the digital news source of the American Council of Life Insurers.
By Joann Waiters and Jan Graeber
The latest data shows that the life expectancy for newborn girls in the United States is five years longer than for boys.

This gap is nothing new. Researchers have observed it for decades.
Since women on average live longer than men, shouldn't they get some credit for their longevity? Life insurance companies have long thought so, as women in most states generally pay lower premiums than men. Thanks to a new law championed by Montana Insurance Commissioner Troy Downing and supported by ACLI, women in the Big Sky Country State will also soon be rewarded for their longer lifespans.
Montana Governor Greg Gianforte this month signed into law House Bill 379, which will allow insurers to take an applicant's sex into account when establishing insurance premium rates. This law applies to policies entered into or renewed on or after January 1, 2022.
This is a huge win for Montana women.
Under the old law, life insurance companies had to treat Montana men and women the same when evaluating their applications for life insurance coverage. Life insurers typically consider a variety of factors that impact life expectancy, including the applicant's sex, age, health, smoking status, lifestyle, and family health history. In turn, they charge premiums in relation to the applicant's risk factors. For example, non-smokers generally pay lower premiums than smokers. And women generally pay less than men.
Sound evaluations of applications – also known as underwriting or risk classification – support the guarantees that life insurance companies make to policyholders and their beneficiaries.
When a key factor is removed from underwriting – like Montana did with sex – it results in higher premium costs. For example, a survey by the National Association of Insurance and Financial Advisors in Montana found that a 55-year-old woman buying a $500,000, twenty-year term life policy and receiving standard rates paid on average 31% more than women in other states.
This was unfair. The new law will allow life insurance companies to more accurately assess Montana women's risk. Soon, Montana women will be better able to secure affordable life insurance coverage and protect their families' financial future.
(Jan Graeber is Senior Actuary at the American Council of Life Insurers (ACLI). She is responsible for industry advocacy on long-term care, risk classification, and supplemental benefits before federal and state policymakers, the National Association of Insurance Commissioners, and other groups that influence insurance policy, laws and regulations.)
Joann Waiters
Joann Waiters is a Regional Vice President in the State Relations Department at the American Council of Life Insurers (ACLI). She has worked at ACLI for over 20 years and is currently responsible for managing the legislative and regulatory affairs for Arizona, Arkansas, District of Columbia, Hawaii, and Montana.