By Heather Pluard
Failure has never been an option for Dennis Milligan. Long before he was Arkansas Treasurer of State, Milligan started a successful small business without a college degree and grew it into a company that now services 17 states. Since being elected to office in 2014, he's worked the same magic on the Arkansas State Treasury, doubling the earnings of state investments in his first year and adding millions of dollars to Arkansas's coffers. Throughout his business and political careers, Treasurer Milligan has risen to the challenge of figuring out the most efficient and innovative ways to work.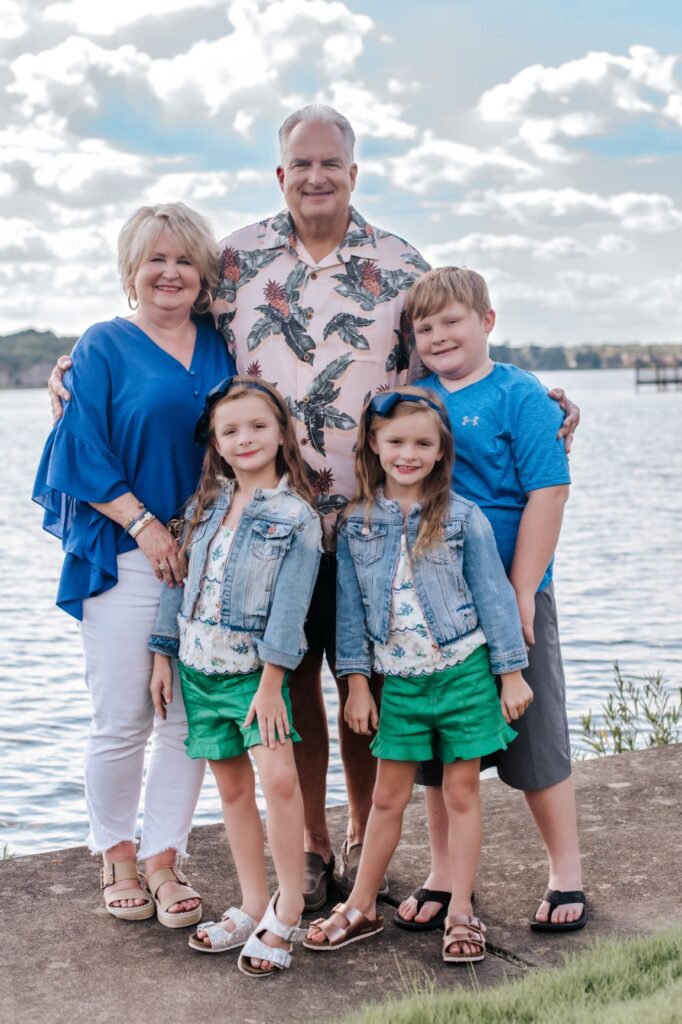 "Luck favors the backbone, not the wishbone," Treasurer Milligan says. "When I started Water Treatment Services in 1985, I was the only one who was positive I could do it. You have to believe in yourself. Surround yourself with quality people, be persistent, get organized, and have goals. Even if other people say they believe in you, you have to be your own rock, and you have to protect that rock."

After decades of successful business experience, Treasurer Milligan wanted to give back to his community and do more for the state he loves. He served two terms as the circuit clerk of Saline County before running for Arkansas Treasurer of State and winning the election. Almost immediately after taking office, Treasurer Milligan made good on his pledge to make tax dollars work harder. It's a promise he continues to keep, even in the middle of a pandemic.
"It's an awesome responsibility to be the state's banker," Treasurer Milligan says. "Every day, I take on the challenge of protecting $4.5-billion in taxpayer dollars. Interest rates dropped to zero in March this year, putting us on the same playing field as we were in the Great Recession of 2008, but we've been able to make something out of nothing and produce positive results for Arkansas."
Born in Conway, Arkansas, Treasurer Milligan married his junior high sweetheart, Tina. The couple has one daughter, Tiffany, a federal attorney who lives near them with her husband and three children. They are all very close and love to spend time together. "My wife and I just celebrated our 43rd Anniversary," Treasurer Milligan says. "Becoming a husband, a father, and especially a grandfather are the greatest achievements of my life."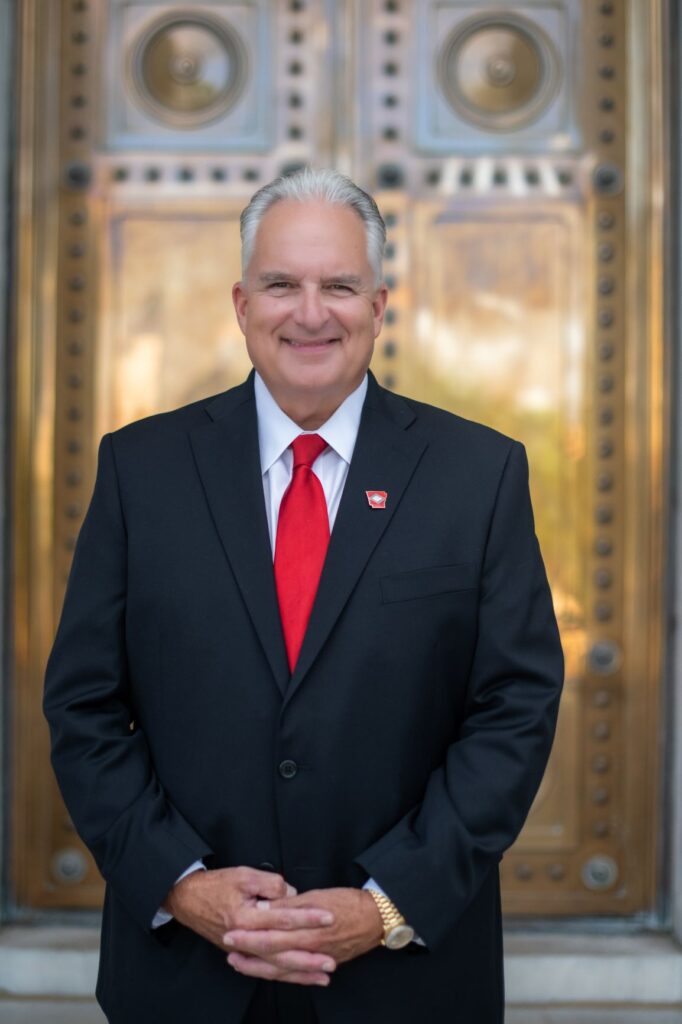 Treasurer Milligan has a long list of professional achievements since taking office. In addition to hitting his fiscal goals for Arkansas, he's modernized the State Treasury and made it more productive. He increased transparency by putting treasury reports online, created a new web portal to streamline the receipting process for local governments, and developed a 529 mobile app to help people in Arkansas save for education.
"We're proud to be the first state in the country to offer a 529 app, making it easy for Arkansans to open an account, make deposits, and check balances," Treasurer Milligan says. "Other treasurers have taken our model and implemented similar apps in their states. I like to remind people that they can use 529 plans to go to welding school, electrical school, plumbing school, and other technical routes. Every state needs capable people in the technical fields or companies will fly right over them. The last thing I want to hear my grandkids say is they're moving out of Arkansas because they can't find a job they want. Traditional college is wonderful, but the tech business is booming and growing, and I encourage people to use a 529 plan to explore other educational paths, too. Success is doing what makes you smile, gives you satisfaction, challenges you, and makes you a better person."
After saving for education, Treasurer Milligan's next best financial tip is to pay yourself first. "It's okay to start small," he says. "If you have a bucket under a drip, it doesn't accumulate much at first. But after a while, there gets to be quite a bit of water. You can even take a cup out of that bucket and not interrupt the water level. That's how investment interest works. Sadly, a lot of people spend more time planning vacations than they do their retirement. You must pay yourself first."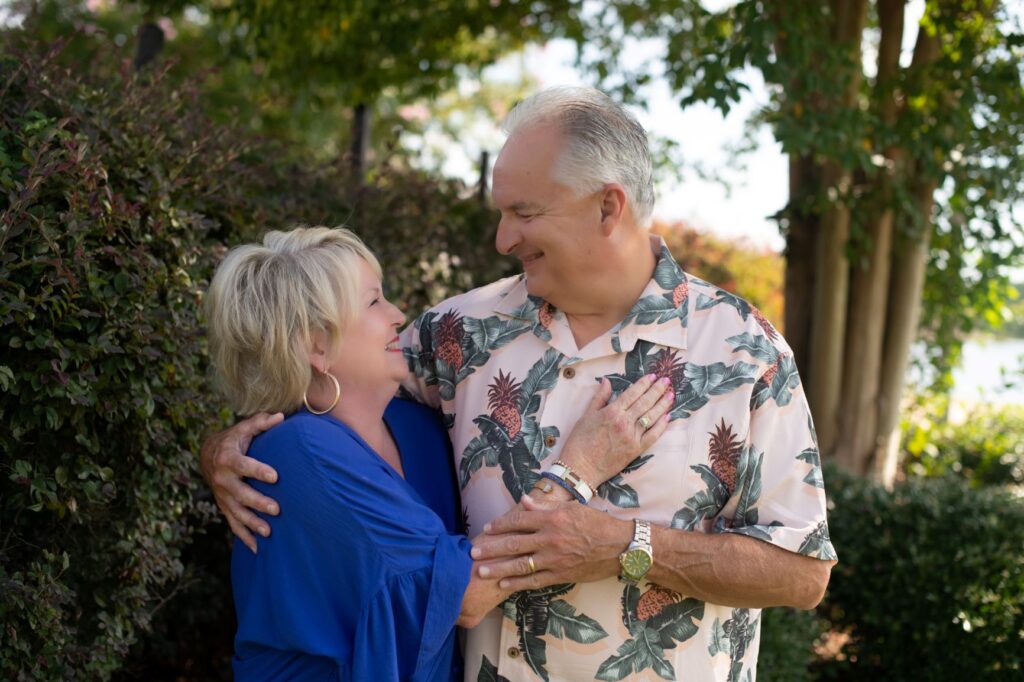 During his free time, Treasurer Milligan is a music aficionado and loves to raise horses. "I took my wife to the racetrack when we were 18 and fell in love with it," he says. "I remember telling her one day we would watch our own horses run. We've been racing horses throughout the midwest for more than 30-years now. There's something about the outside of a horse that does something good for the inside of a man. We are involved with rescuing horses, and we also love to help other animals through our county's Humane Society."
Treasurer Milligan's favorite local nonprofit is Our House, a Little Rock organization that helps homeless people get back on their feet and back into the workforce. He believes everyone should have the opportunity to be successful. "Hard work still works," he says. "I'm not one to rest on my laurels or accept doing things the way they've always been done. The steps we took to modernize the Treasury helped people in Arkansas navigate their government and allowed our office to function remotely during COVID. It's an honor to work for Arkansas, and we will always do our best to get people what they need." 
Editors note: All views, positions, opinion, statements and recommendations expressed in any Smart Women Smart Money (SWSM) print or digital publication should not be construed as an endorsement for, or opposition to, any candidate, potential candidate, political party, or PAC by the State Financial Officers Foundation or Smart Women Smart Money.