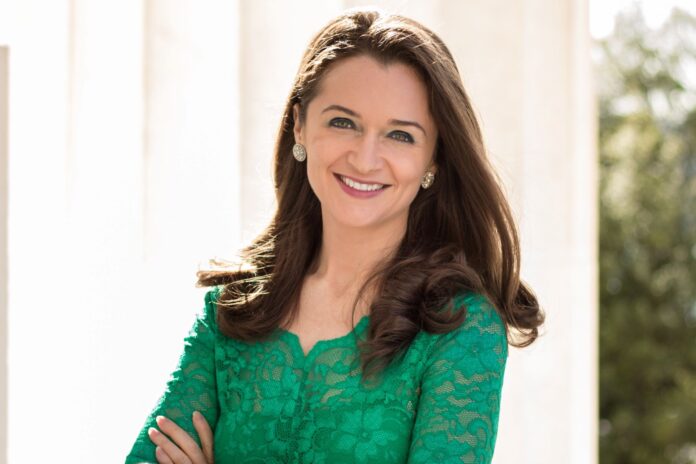 By Sarah Wall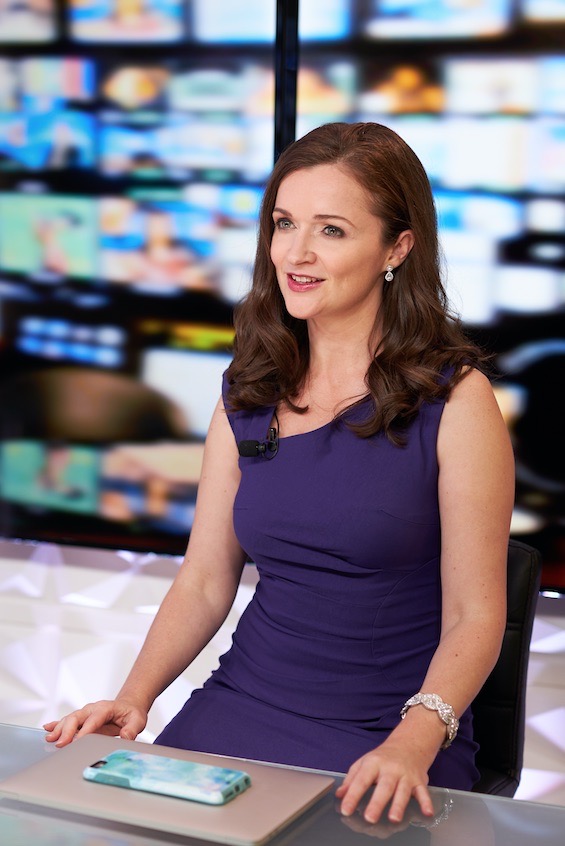 When wondering what Carrie Sheffield has done in her career, it's almost easier to ask her what she hasn't done. She's been a well-respected journalist in print and on TV: her byline includes publications as diverse as The Wall Street Journal, The Washington Post, and The Washington Times. She's been named a "Future 40" by Maverick PAC, a political action committee for millennial conservatives, and a Most Inspiring New Yorker by the dating app Bumble. Her Twitter has over 28,000 followers, she received a full scholarship to Harvard for her master's degree in public policy, and she founded her own TV startup network, called Bold TV. Now she's a fellow with Independent Women's Forum, a public policy think tank driven by the principle that all issues are women's issues.

So what is the thread that ties together Carrie's diverse set of career moves – and helped her find success at every turn? Her answer: "I'm really passionate about having an opinion."
Carrie began sharing her views and opinions as a senior in high school through a program in her local newspaper, The Springfield News-Leader, called Young Voices. "I wrote my very first newspaper column when I was 17," she recalls. "I was really angry because my school was allowing a junk food company to put vending machines in the school in exchange for money. I said, 'This is basically auctioning off students' health to the highest bidder.' Very early on, it showed me the power of the written word – the power of media."
Discovering her voice for the first time had a powerful effect on Carrie. "I had a very sheltered upbringing," she explains. "I have seven siblings, and our dad was very protective. I wasn't really allowed to do things that my brothers were allowed to do, so for me, being able to write was a way for me to have a voice and to make an impact on the dialogue. I felt so empowered."
Carrie's childhood wasn't easy: her large family got by on very little money. "We lived in sheds, tents, and motor homes," she recalls. "It was very unstable – I went to 17 public schools, plus homeschool, and two of the schools I had gone to were inner-city schools, where I was one of only a few white students. From that experience, I learned firsthand how much, from a racial justice standpoint, we have to improve. I think that really made me impassioned to pursue journalism and be that voice for the voiceless."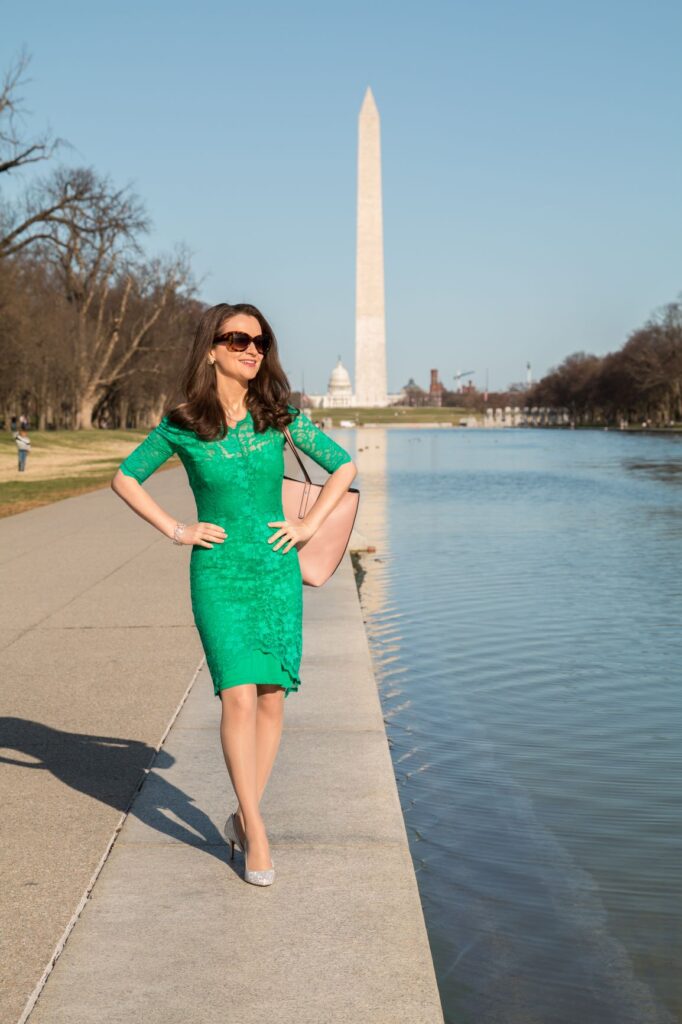 After she graduated from college, Carrie interned for Robert Novak, a legendary Washington Post columnist and CNN host. She then worked full time at The Hill, a DC-based publication covering national politics, and later at Politico, then a small start-up that now reaches millions of readers all over the world.
While she loves journalism, her exclusive focus on news soon made her realize how much she missed being able to share her own views and perspectives. "Where I'm really best equipped – and where I find the most joy – is when I'm able to have the opinion side of it," she reflects. Her advice: "Understand and embrace how you're wired. For me, I do love reporting and journalism, but I want to really be a voice for things I believe in."
Today, Carrie has found her voice, and people are certainly listening: her opinions are heard by millions, whether through CNN or Fox News segments or to her thousands of followers on social media. But how did she overcome the challenges brought by poverty in her childhood? Carrie credits three keys to success in her own journey. "Working really hard, not being afraid to ask for help, and not taking anything for granted," she says.
"When you start with nothing, you don't have a safety net," she explains. "You really don't have any margin for error, so you don't take anything for granted." And while many of us might find it difficult to ask for help, Carrie encourages it. "I was able to get Pell grants to help me get through college," she says, "and for my master's in journalism, I was able to get a full tuition scholarship at the Harvard Kennedy School. I'm very grateful to the people who set up those journalism scholarship programs. Without them, I wouldn't have been able to attend."
Carrie's experiences have strengthened her fearlessness, too. While working in Manhattan as a political analyst, she noticed a dearth of media offerings for the coveted 18- to 34-year-old demographic – the Millennial generation. "I just saw within the media landscape, there was really an opening to reach young people," she explains. "Looking at the media offerings, I saw an opening for a TV network to serve the most diverse generation America has ever seen. I was really looking to use my media background to build a community."
Bold TV was born. "We had three content verticals: bold politics, bold business, and bold life," Carrie describes. "We built talk-shows around those three verticals. It was an adventure."
Launching a start-up takes a great deal of courage in itself, but Carrie soon found herself staring down not one, but two multibillion-dollar media and entertainment companies, MGM and Tegna. They had their own plans for a digital TV network, and it also happened to be called Bold TV.
"My first reaction was fear," Carrie recalls honestly. "Then, it was time to strategize. Once you come up with your strategies and your responses, the fear starts to subside. We wrote them a cease-and-desist letter, a very polite one but a very firm one, describing all the ways we had put our flag on the ground." Amazingly, it worked. "They decided to just completely change the name," Carrie says with a smile. "All it took was that one letter. That doesn't happen very often. To me, it was a David versus Goliath moment."
Carrie has since sold Bold TV to a foundation, and now she's pursuing her passion of encouraging other women to adopt that same sense of fearlessness as a fellow at the Independent Women's Forum (IWF). "IWF is all about breaking misperceptions, empowering women, and helping them not to live in fear," she explains.
Whether it's in the fellowship with IWF, on a panel on MSNBC, or to her many followers on social media, Carrie is an expert in sharing her thoughts and beliefs with grace, substance, and persuasiveness. It isn't always easy: sharing an opinion, particularly when it goes against a commonly held belief, takes a large measure of fearlessness. But thankfully, Carrie Sheffield knows a thing or two about that.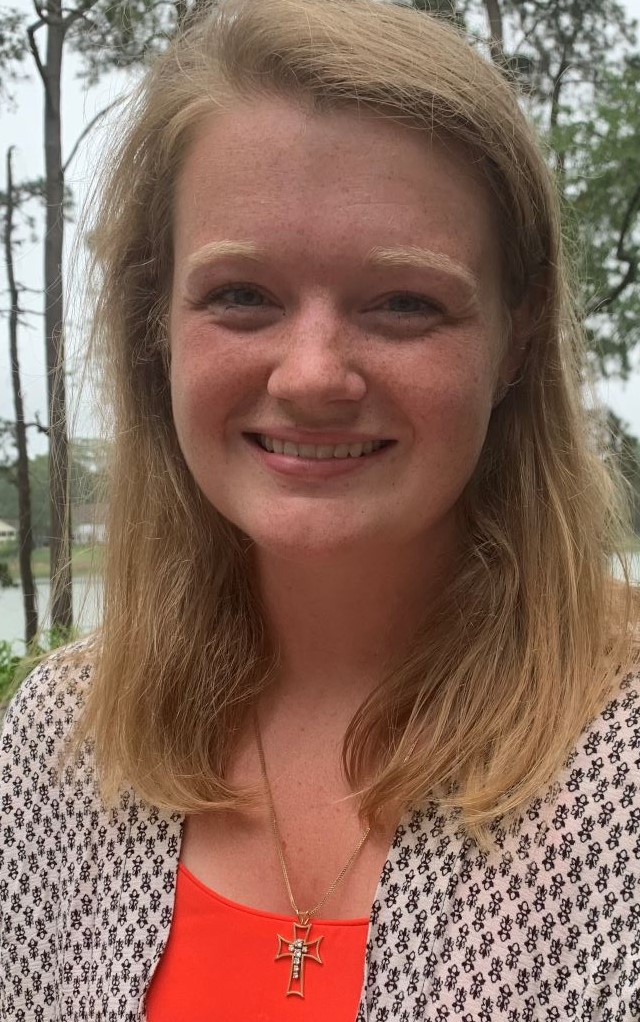 Sarah Wall is a contributing writer for Smart Women Smart Money Magazine. For questions or comments email [email protected].