By Catherine Martinez
Do you have a knack for organization, a passion for helping others, and the desire to be your own boss? Professional organizing may be the career for you!
Why Professional Organizing?

Low startup and overhead costs.
Flexible hours.
A high demand in almost every market.
A fulfilling career path for women who want to help others transform their lives and homes.
No specific educational background or work experience needed to start.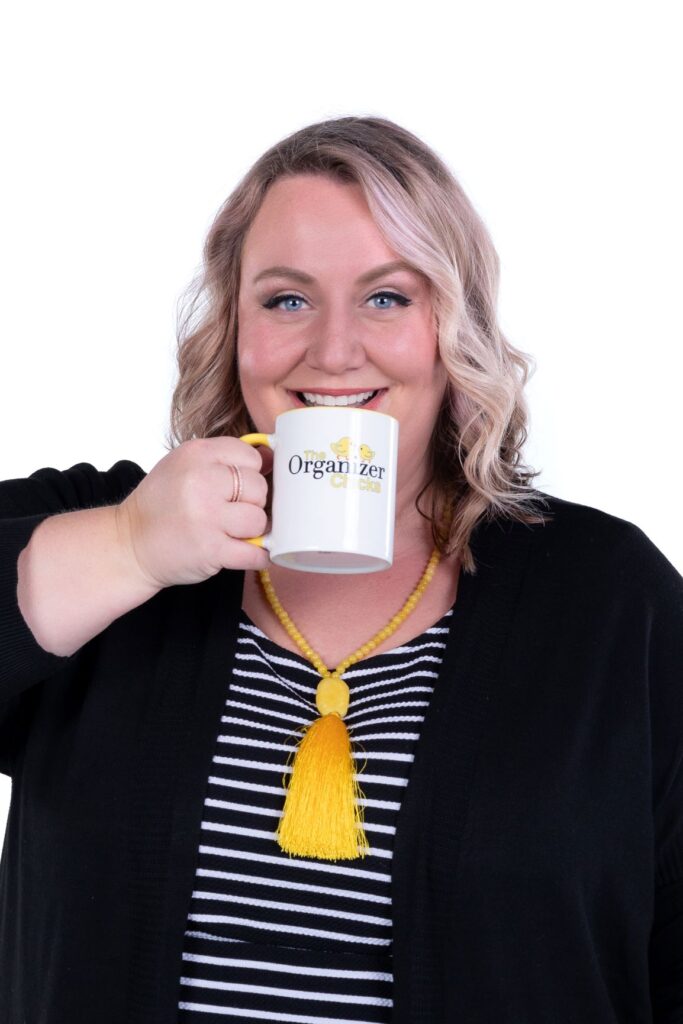 Amber Taggard — The Organizer Chicks, Northwest Arkansas
When Amber Taggard started her business with a free ad on Craigslist and a $24 label maker, she never dreamed it would become what it is today: The Organizer Chicks, a profitable company with a staff of 17. Amber's business provides multiple services, including home organization, automobile organization, packing and unpacking services, wardrobe consultation, and time management. With a background in clinical mental health and counseling, Amber is committed to helping people improve their mental health by transforming their space.
When Amber and her husband Justen welcomed the first of their four children into the world, she left her full-time job to stay home. With her lifelong talent for organization, she thought this might be an opportunity to make some money for her family.
"I walked around my house, and I took some pictures of my closet, my pantry, and my laundry room," she said. "Then I messed them all up, and I took pictures of that to show before and after."
Almost as soon as she posted the photos to Craigslist, she got her first job as a professional organizer. The client was so pleased with the results that she told a friend, who also hired Amber. Soon, word of her business was spreading like wildfire. Now pregnant with her second child, she needed to hire an employee.
As her staff grew, Amber focused on hiring "good humans" and giving them the flexibility to make their own schedules.
"That has allowed me to tap into this completely underutilized force in the American workforce, which is the woman who values her family," she said. "I have some amazing, high-quality crazy, intelligent, and insanely loyal women who get to do a job that they genuinely love."
Amber encourages aspiring entrepreneurs to take the next step in the field of organizing.
"If it's something that you're truly good at it, and if you have the right heart and mind for it, there's just so much that you can do with it," she said. "Start small with your $24 label maker, free website, and build your portfolio, your reviews, and people who are willing to say your name in a room full of strangers."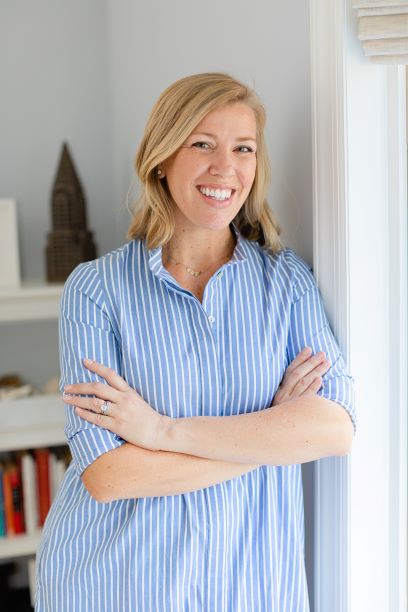 Stefanie Jones — The Realistic Organizer, Darien, Connecticut
Stefanie Jones was a social worker in New York City, but after getting married, moving to the suburbs, and having her first baby, she decided it was time for a career change. She started a blog about something she'd always been good at: organization. Soon after that, she earned a certification from the National Association for Professional Organizing and Productivity, and then she moved into working with clients.
Professional organizing allows Stefanie to maintain the flexibility she needs while raising her four boys. But she says the most critical skill is the ability to sensitively work with people to help them transform their space.
"I think one of the things that drove me to it was that I liked helping people because it was intertwined with my professional career as a social worker," she said. "The way that I address organizing is being able to work with people, meet people where they are, and empower people."
Courtney Ezzell – A Helping Hand, Lenexa, Kansas
Even in the middle of a pandemic, Courtney Ezzell's business, A Helping Hand, is busier than ever. She offers house cleaning, packing, and home organization services. Her primary way of gaining clients is through NextDoor, a neighborhood social media platform. She offers her services in response to some posts asking for cleaning and organization. Now her business is thriving on referrals from happy customers.
Courtney gets a lot of satisfaction from helping clients turn their lives around. Her favorite success story is a client who transformed her house full of stuff into a space that she can clean in less than 20 minutes.
"It wasn't just about organizing some shelves or cleaning up," she said. "It literally freed up her mental space and energy."
Courtney recommends taking before and after photos of organization projects when first starting out, and using social media to advertise.
"If you do a good job, people will want more of your services and be willing to share them with other people."
There's no limit to what women like Amber, Stefanie and Courtney can achieve as professional organizers. Do you want to join them in this exciting career field?
Catherine Martinez is a contributing writer for Smart Women Smart Money Magazine. She can be reached at [email protected].