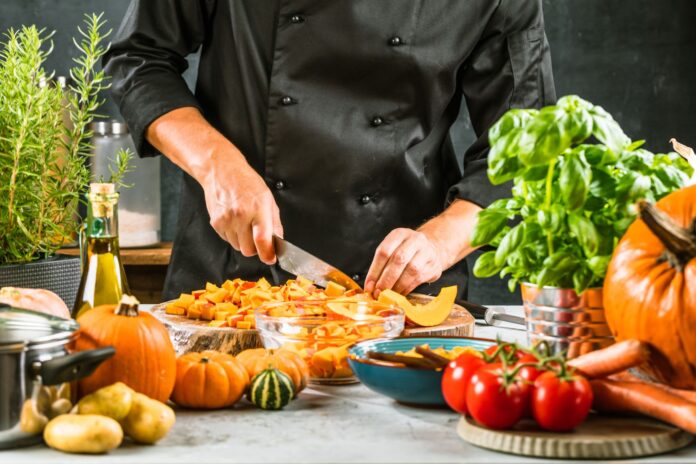 By Amber Pankonin
What does it mean to cook something bold? I think it goes beyond simply cooking something with strong flavors or spices. For me, cooking something bold means going out of my comfort zone by cooking a recipe I haven't made before. For others, it might mean cooking with a new ingredient or seasoning. What does it mean to you? If you're not sure, here are some additional ideas for how you can participate: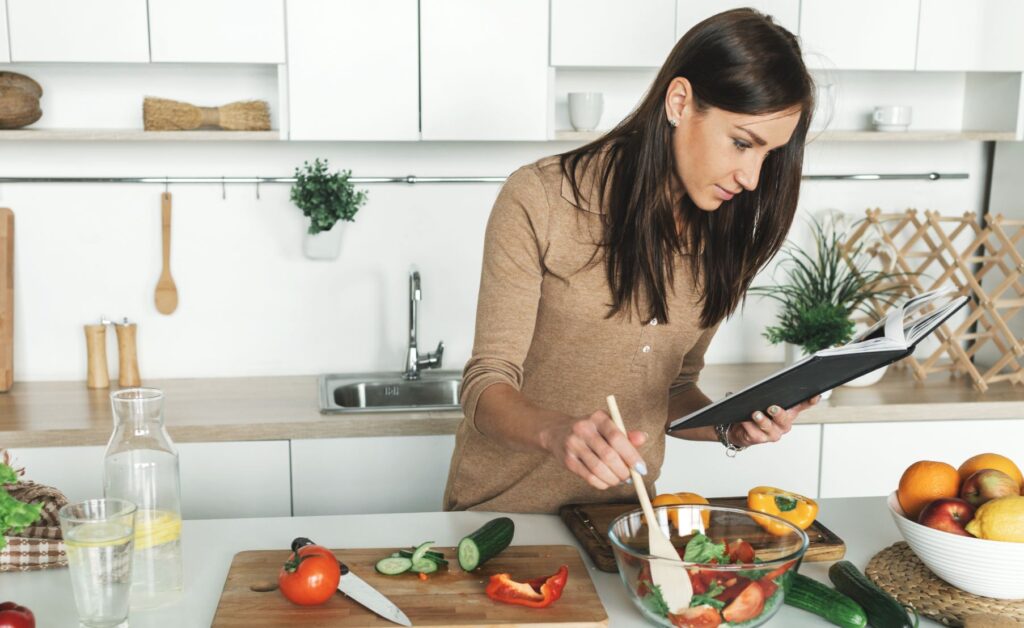 1) Try a different cut of meat or even a meatless option. If you find yourself using a lot of one particular type of meat, maybe switch things up by trying a new type of animal protein or plant-based protein. For example, ground meats like turkey or pork can be delicious when used for casseroles or soups.

2) Try a different cooking method. If you got a great deal on a pressure cooker earlier this year and still haven't taken it out of the box, now is the time! Pressure cookers are a great time saver and take up limited space in the kitchen. Plus, modern pressure cookers are safe, affordable and easy to operate.
3) Try cooking with fresh herbs like dill or mint. Treat yourself to fresh herbs as they smell wonderful and they are so fun to experiment with while cooking. Pro tip: When using dried vs. fresh herbs in a recipe, you need to use more when it comes to fresh ingredients. For example, if the recipe calls for 1 teaspoon of dried basil, you would need to use 3 tsp (or 1 TB) of fresh basil.
Instant Pot Buffalo Chicken Soup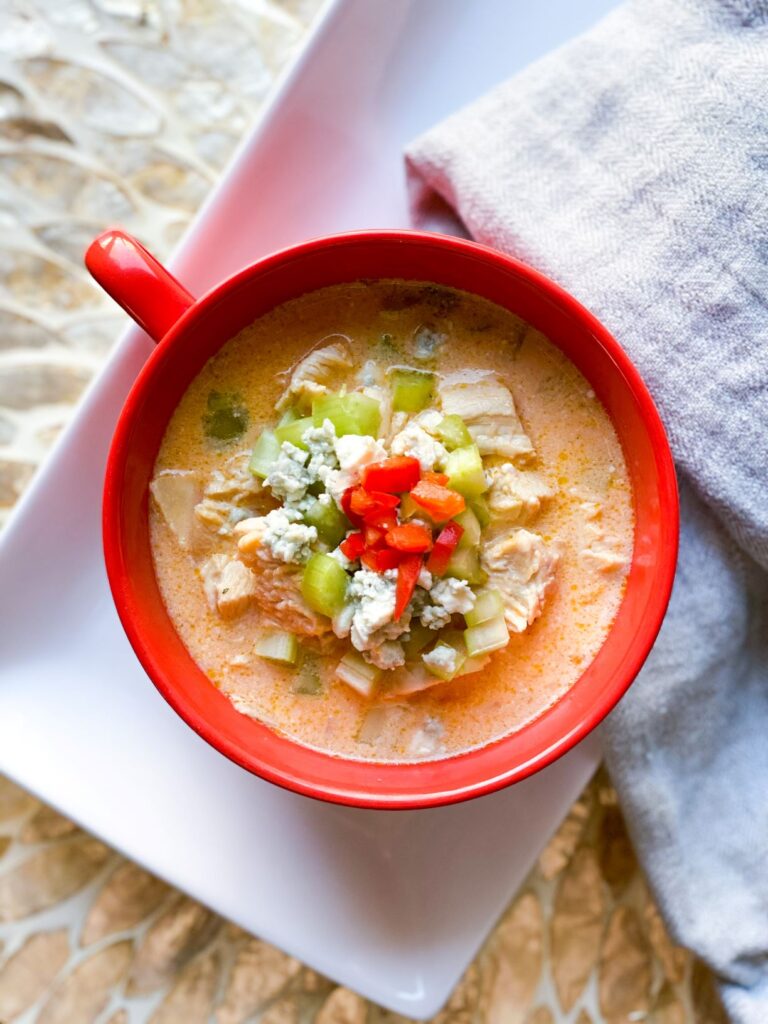 2 TB oil
1 tsp cloves garlic, finely minced
1 cup white onion, diced
1 cup celery, diced
1 orange bell pepper, finely diced
¼ cup flour
1 (32 oz) Chicken broth
2 lbs chicken breast
4 oz package cream cheese
1/4 cup buffalo sauce
½ cup ranch
1 cup shredded cheddar
Optional garnish: blue cheese, chopped celery
Instructions:
Using the sauté mode on your Instant pot, add 2 TB vegetable oil and let warm. Add garlic, onions, celery and bell pepper. Cook until soft.
Next, add the flour and stir for 1-2 minutes.
Deglaze the chamber with chicken broth and stir well. Add chicken breasts.
Cancel sauté mode and secure the lid on your instant pot making sure it's in the sealed position. Set your Instant Pot to pressure cook and set the timer for 10 minutes. Once timer has gone off, do a quick release by moving the valve in the release position letting all the steam out. Once all the steam has cleared, remove the lid and set aside.
Remove chicken breasts and cut into bite size pieces and place back into chamber.
Add cream cheese, buffalo sauce, ranch and cheddar. Stir until well combined.
Garnish with celery and blue cheese if desired.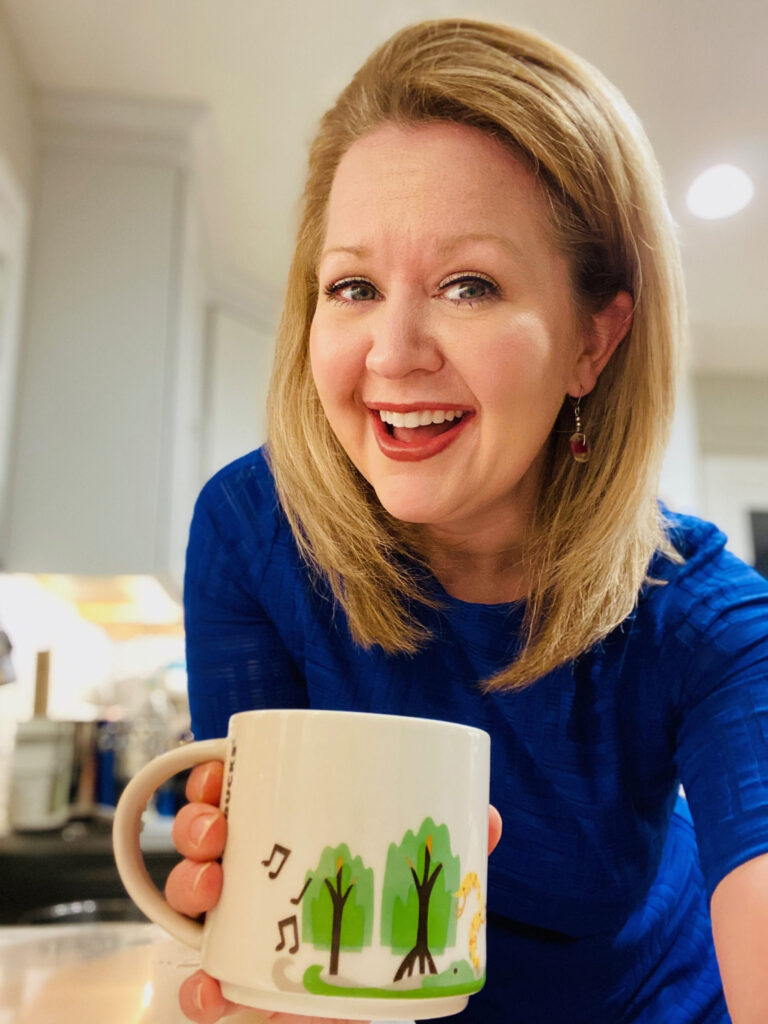 Amber Pankonin is a Registered Dietitian, Podcaster, and Culinary Student. You can find her recipes at Stirlist.com and listen to her podcast at HealthyUnderPressure.com.