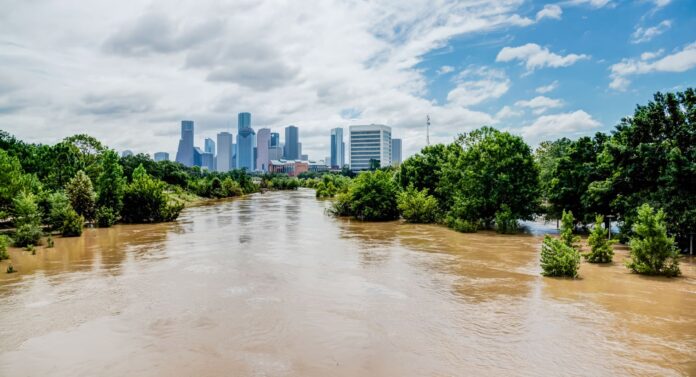 Editor's Note: We are all deeply saddened by losses and tragedies that have resulted in the wake of Hurricane Ida. Many of us are supporting, both with our prayers and deeds, those who are working to recover and rebuild. Readers can make a contribution to the American Red Cross for the Hurricane Ida Recovery Fund by Clicking Here.
By Catherine Martinez

Four years ago, my husband and I escaped rising floodwaters in our neighborhood on the back of a jet ski. Hurricane Harvey was decimating Houston, and the decision was made to release the reservoir near our house to prevent a possible catastrophic breach. The released water flooded our home and didn't recede for 12 days.
By the time we got back to our house, it was a mess. Almost nothing on the first floor survived, and the smell nearly knocked me over when I walked through the door. With one natural disaster, so much of what we had worked for had been ruined.
Over the next few years, we learned more than we'd ever bargained for about disaster recovery, mold remediation, and home repair. But the experience also taught us about financial preparedness and why it's important to plan for the possible effects of a natural disaster. Here are nine steps you can take to be financially ready.
Know how you're vulnerable.
Most areas of the United States are vulnerable to some type of natural disaster, whether it's flooding, hurricanes, tornadoes, wildfires, earthquakes, or blizzards. Assessing the risks in your area will help you prepare appropriately for possible catastrophic events.
Understand your insurance coverage.
Homeowner's insurance is great, but it doesn't cover everything. This includes flooding, which requires a separate flood insurance policy. Know what your policy covers and fill in the gaps. Although we don't live in a neighborhood at risk for flooding, we live in a city where it happens often. Our flood insurance policy gave us the ability to repair our home and recover most of what we lost.
Clean up your credit.
This may not seem like it's part of preparing for a disaster, but it is. Even if you have insurance coverage, there's a distinct possibility that your expenses could be much more than the payout your insurance adjuster is ready to give you. Clean credit and a steady job will provide you the ability to take out a disaster assistance loan from the U.S. Small Business Administration. These loans are provided to eligible disaster victims at a low-interest rate.
Consider renter's insurance.
Even if you don't own your own home, you're still vulnerable to losing your possessions. Don't depend on your landlord's insurance to cover what you've lost. Consider buying renter's insurance.
Take inventory.
Some people will tell you to keep an inventory of everything you own in an Excel spreadsheet. If you're someone who can keep up with this, more power to you, but I cannot. I suggest walking around your house once a year and taking a video of everything you own. Open cabinets and drawers, go into closets and narrate what you see. This will help you remember—and prove—what you've lost in the wake of a disaster.
Create an emergency fund.
Build a healthy emergency fund. You never know when you'll need to evacuate your house, replace damaged items, or have a homeowner's insurance deductible ready. At a minimum, save the amount of your insurance deductible, but you'll be in even better shape if you also save three to six months of living expenses.
Put important documents in a safe place.
Store all your important documents—such as birth certificates, passports, land deeds, Social Security cards, and bank statements—in a waterproof and fireproof case. Consider scanning these documents and placing the files on a flash drive for an extra backup.
Think about temporary living arrangements.
Plan ahead for temporary living arrangements. If something were to happen to your house, where would you go? Do you have friends or family members in another state where you can evacuate? Do you have a place to stay nearby if your home becomes uninhabitable for a period of time? Planning ahead may save you from paying for hotels or temporary rental properties.
Don't be afraid to ask for help.
Churches, nonprofit organizations, and compassionate people are ready to help. Don't be afraid to tell them what you need. After Harvey, our house was filled with compassionate volunteers. They helped us clean, remove damaged drywall, and pick up the pieces of what was left. The kindness of others saved us thousands of dollars and helped us get back on our feet.
I hope you never have to recover from a natural disaster, but planning will provide peace of mind and speed up the recovery process should it ever happen to you.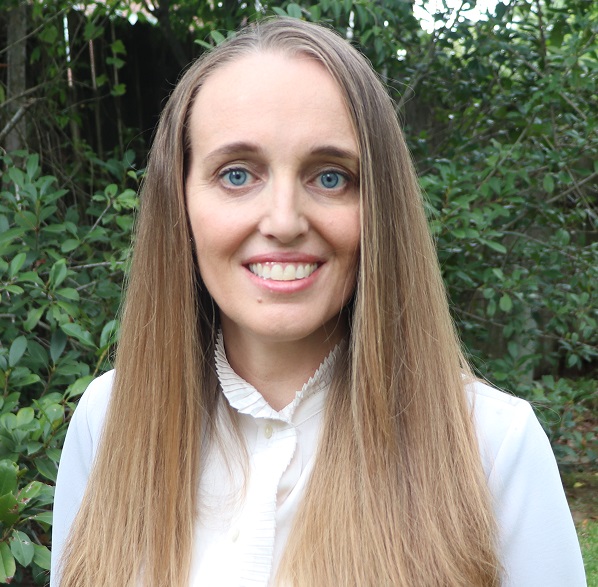 Catherine Martinez is a contributing writer for Smart Women Smart Money Magazine. She can be reached at [email protected]