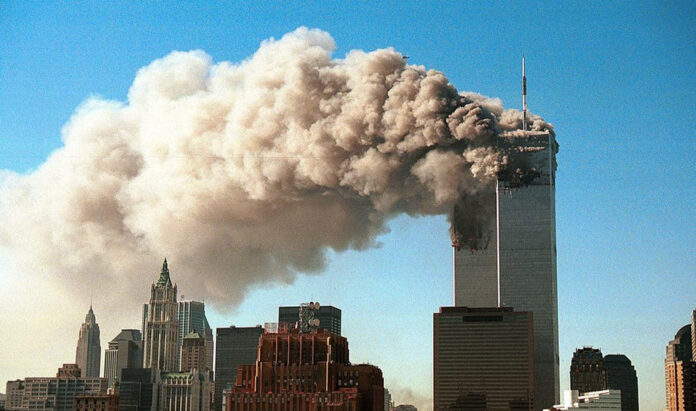 By Sarah Wall
After 20 years – 7,300 days – it's all too easy for the memory to fade. That's 7,300 days of weddings, births, graduations; birthday parties, new jobs, new houses; traffic jams, hurricanes, broken bones. It's understandable that our memory of September 11, 2001, has faded a little.
But this Saturday is a day to reflect on the September 11th of 20 years ago: an early autumn morning that turned into a tragic nightmare – for two cities, for the nation, and for the world. It's a time for us to remember when we watched the towers fall, and how America responded.

When Shane Svorec, author of Broken Little Believer: Finding Purpose in All the Pretty, Painful Pieces, drove into Manhattan from her New Jersey home on September 11, it looked like it would be just another day. "That particular morning was just like any other morning," she says. "It was a beautiful, beautiful day. I remember thinking, 'This would be such a great day to just get a coffee and a bagel and go sit in the park.'"
But that morning quickly turned surreal when the first plane struck the North Tower of the World Trade Center at 8:46 AM. Shane and her colleagues were in shock. "Immediately, everyone thought it was an accident," she recalls. "Some pilot got off course and a wing must have clipped the building. We thought it was just an awful, awful accident."
They went up to the roof and saw smoke and flames pouring from the North Tower. "Then," she continues, her voice shaking with emotion, "as we're standing there, we see a second plane go right through the second tower. We stood there, on the rooftop, screaming – not even words, just screaming and screaming. We didn't know what was happening, but we knew it couldn't be an accident."
"I remember feeling such an overwhelming sense of helplessness," Shane describes. "A helplessness like I had never, ever felt in my life. How can we help? What can we do? We can't just stand here and watch."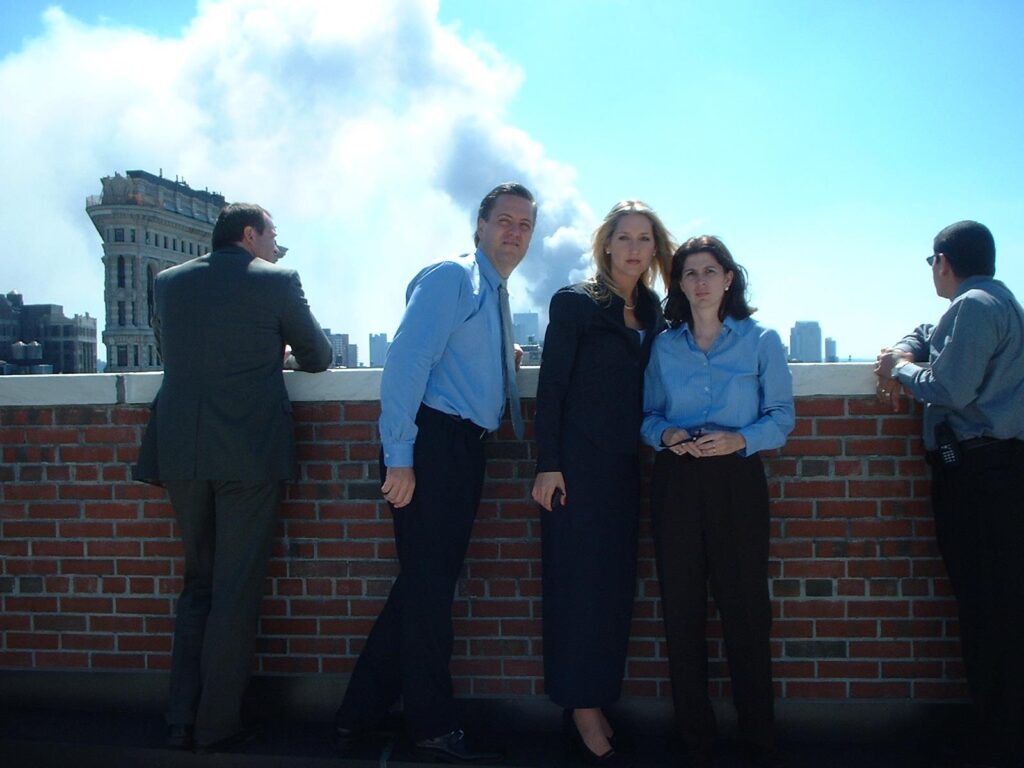 Panic and confusion descended over New York City. Rebecca Bagley, now the President and CEO of NorTech and living in Manhattan at the time, turned on the TV to see the second plane strike the South Tower at 9:03 AM. "The feeling was overwhelming," she describes, "only to be topped a few minutes later by the towers starting to crumble and fall."
Rebecca's husband was in Paris on a business trip, and her family lived in another state. Getting in touch with them was difficult. "Cellular and land service was spotty," she recalls. "One minute you could call someone; the next you couldn't. My husband let my mother know that I was okay, and they started a phone chain. I still think of all those posters of people who did not have a phone chain."
Rebecca knew she needed to leave New York if she could. She left her apartment on foot, and the sight of the people around her will stick with her forever. "Walking up 1st Avenue were hundreds, possibly thousands, of people. Many were covered with dust. You could have heard a pin drop."
As chaotic and terrifying as Shane and Rebecca's experiences were, the impact at Ground Zero was unimaginably more so. Sujo John, an immigrant from India, worked on the 81st floor of the North Tower; his pregnant wife worked on the 71st floor of the South Tower. As he was faxing documents, he felt a massive explosion. "The building started shaking violently," Sujo recalls. "Jet fuel made its way to our floor. Fire breaks out all around us."
Sujo and his colleagues poured into the stairwell, trying to make it down 81 floors before the building inevitably collapsed. "The fear of death is written on the faces of everyone," he describes. "Then we hear another explosion. This is the second plane crashing into the second tower."
The South Tower collapsed first, at 9:59 AM. Sujo was certain his wife was dead. "I looked around and there's 15 or 20 people around me," he says. "We had huddled together. Facing death, I started crying out to Jesus, and I call out to those people to call upon the name of the Lord. Not one tried to argue or debate with me. In unison, I could hear these people cry Jesus with me."
Shifting rubble nearly killed him, but Sujo was miraculously able to make it out of Ground Zero. His wife called him shortly afterwards. She had been delayed going into the office, and she arrived at work as the South Tower was struck. "I was standing right under the buildings," she recalls. "I felt the heat and debris falling all around me."
Sujo and his wife were some of the few survivors: 2,763 people perished in New York City on September 11, 2001. Shane and her colleagues watched from their building's rooftop as hundreds of Americans jumped to their death to escape the Twin Towers. "We stood there, holding each other's hands and hugging each other, just feeling like there was nothing we could do to help these people," she recalls. "It was so awful."
Later that morning, Shane was one of the last to make it out of Manhattan: authorities soon barricaded all the bridges and tunnels, and they were closed for days. "Westside Highway was at a complete standstill," she recalls. "People put their cars in park. Because it was still this beautiful, gorgeous day, despite everything terrible and evil that had happened, everyone had their windows down. On the radio, they were playing, 'God Bless America.' Everyone was parked on Westside Highway with their windows down, with 'God Bless America' turned up, and everyone was getting out, hugging each other, crying with each other."
With so many people unable to leave the city, the community rallied. "In the days that followed," Shane describes, "when people couldn't go home, restaurants were donating food; if you could find a space on the hotel lobby floor, you were welcome to sleep there. My colleagues gave up their hotel rooms: they jammed 5, 6, 7 people to one room so that other people could use them."
To Shane, the only beautiful thing that came out of September 11, 2001, was the American response. "People came together and loved one another," she remembers. "There wasn't a whole lot of talking. It was just human embrace, love, generosity, a determination to rebuild. There was an overwhelming sense of pride in our country and who we were. This was not going to be the end of us. We were never going to forget what happened."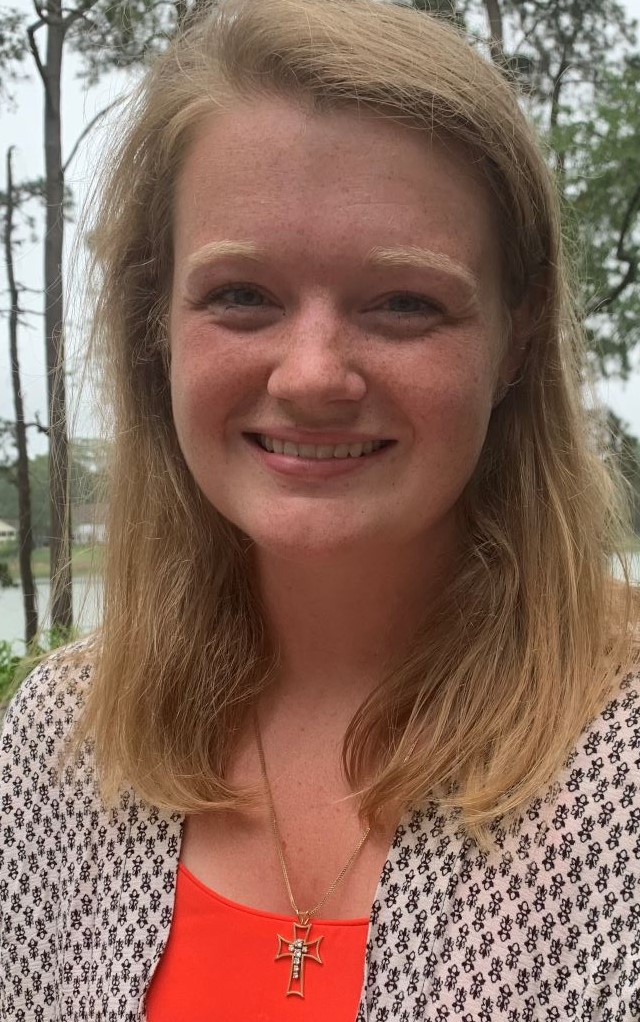 Sarah Wall is a contributing writer for Smart Women Smart Money Magazine. For questions or comments email [email protected].