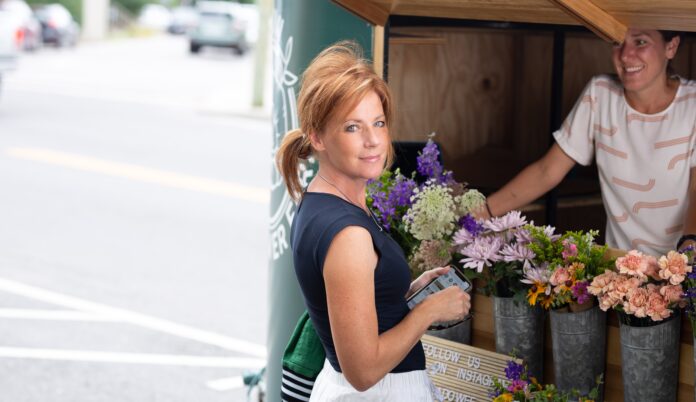 Editors Note: Don't miss your opportunity to hear author and speaker Rachel Martin live at the SWSM Arkansas Virtual Conference, Friday, September 24th. CLICK HERE to register today!
By Catherine Martinez
Rachel Marie Martin talked about masks long before the rest of the world, but she was talking about a different kind of mask — the one she was wearing to hide her true self.

For years, Rachel hid her life from others. No one knew that she was dealing with mountains of debt, bill collectors, a crumbling marriage, and constant anxiety.
When a bill collector showed up at the front door of her house to announce that he was shutting off the gas because of late payments, she knew that something had to change.
As a homeschooling mother to seven biological children, Rachel walked the road to success the hard way, climbing out of poverty by reframing her entire idea of what it means to make money. "I was in a very, very severe financial situation and an unhealthy marriage," Rachel remembers. "I was blinded by the idea that if I could just do better and we could make it through today, tomorrow would be different."
Writing became her outlet to process what she was experiencing, so she encouraged others by building a blog about motherhood, FindingJoy.net.
Her marriage eventually ended in divorce. Rachel became the sole provider for her children — and she rose to the occasion.
As her blog gained traction, she hit the blogger's jackpot: going viral. "I was really nervous publishing it," she says, remembering her hesitation in the moment. "I remember a friend on the phone saying, 'Rachel hit publish, hit publish!'"
"I realized that this is what I want to write," she says. "I just wanted to write about authenticity and finding yourself."
As Rachel lowered her mask and became authentic with her readers, her audience grew, surpassing what she thought was possible. Over the next ten years, she amassed over 700,000 Facebook followers without paying a cent for advertising.
"I realized that I could make money doing this," she said. "It was a liberating moment, thinking that this is not as hard as I've been told."
Her first husband told her that money is impossible to make, and she believed him. When she reframed her relationship with money, it revolutionized her life. No one knew how much her family struggled financially, but she decided to talk about it openly.
"The irony is, the very thing I was most terrified about letting people know was the thing that I ended up talking about freely and laughing about on national TV."
Scarcity vs. Abundance
By letting go of the shame, she was able to accept her situation for what it was. Money didn't have to be scarce — it could be abundant. There was more than enough money to provide for her family. It was all about her mindset and taking personal responsibility.
"I lived in this world where I would watch other people seem to make money almost effortlessly. I became intrigued, and I started reading, and I started wondering about their mindsets."
The worst thing that could happen would be failure. And when that happened, she decided to stand up and try again. Instead of running from her financial problems, she faced them head-on and dealt with "the messiness of it." This meant doing the hard things like calling her student loan creditors to set up a payment plan or facing the facts about the dismal state of her credit.
"I decided to pull a credit report and come face to face with what I was dealing with. I wanted to know the battle I was fighting. When you know it, you can make it," she said.
Blogger and Successful Entrepreneur
As Rachel became a successful and recognized blogger, she moved to Tennessee and started Audience Industries with Dan Morris, the man who would later become her second husband. In addition to Rachel's blog, the two of them train others to build internet businesses or blogs and produce podcasts. Rachel has also become a highly sought-after public speaker, delivering keynote addresses and teaching entrepreneurs how to build their Facebook followings.
Rachel also landed a book deal for The Brave Art of Motherhood, a memoir that shares her story and inspires others to be brave. She has appeared on The Today Show and was featured as one of Inc. magazine's 40 top entrepreneurs. The internet has given her a voice, and she is grateful for the opportunity to use it.
"For most of history, women have wanted a voice. We wanted a way to be able to express ourselves and the freedom to do it, and now we have it," she said. "This space is something that women in all of history and time would have given anything for."
Everyone Starts at Zero
Rachel's daughter Grace recently joined the U.S. Space Force, making her mother's heart burst with pride. This also gave her a metaphor to encourage others by showing that true success does not happen overnight.
"The first week of basic training is called week zero. I loved that because I thought, 'You know what? This is so good. It's the start,'" Rachel says.
"I often talk to women or people who are stuck. No one likes it. I didn't like calling student loan [lenders]. I'm sure my daughter hated being yelled at that whole week and not knowing what was going to happen. But you don't get to week eight or year ten unless you're willing to embrace day zero."
When Rachel started this journey, she never imagined where it would take her. If she could speak to herself from a decade ago when she was struggling to put food on the table, what would she say?
"I would tell her that she's way braver than she even knows. But she won't discover it until she walks through the journey. It's not the easiest road, but there's so much freedom in the road."
It is a difficult journey, but it's worth it. And like any good thing, success takes time.
"I believe in you. I know that you have it within you," she says, encouraging women to step out of their comfort zones. "I don't want to tell you that it's going to be an easy six-week solution — because it's probably not. Most good things take time. But if you make one tiny change every single day, they will add up."
Those small changes have added up to big success for Rachel Marie Martin, helping heal her family and transform their lives. And it all started with taking off her mask and being willing to embrace day zero.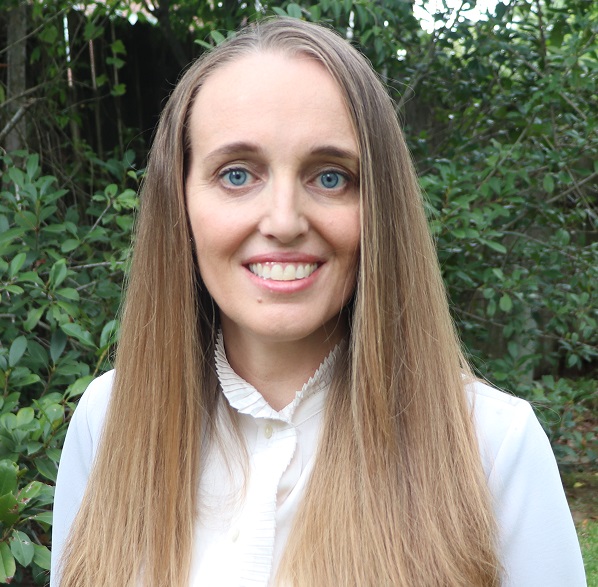 Catherine Martinez is a contributing writer for Smart Women Smart Money Magazine. She can be reached at [email protected].