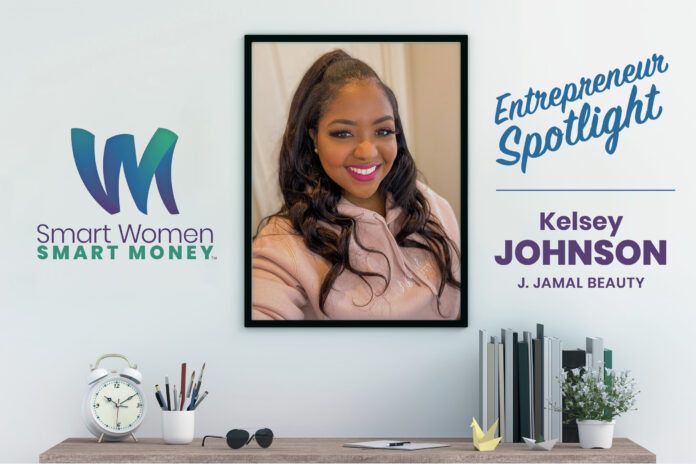 By Sarah Wall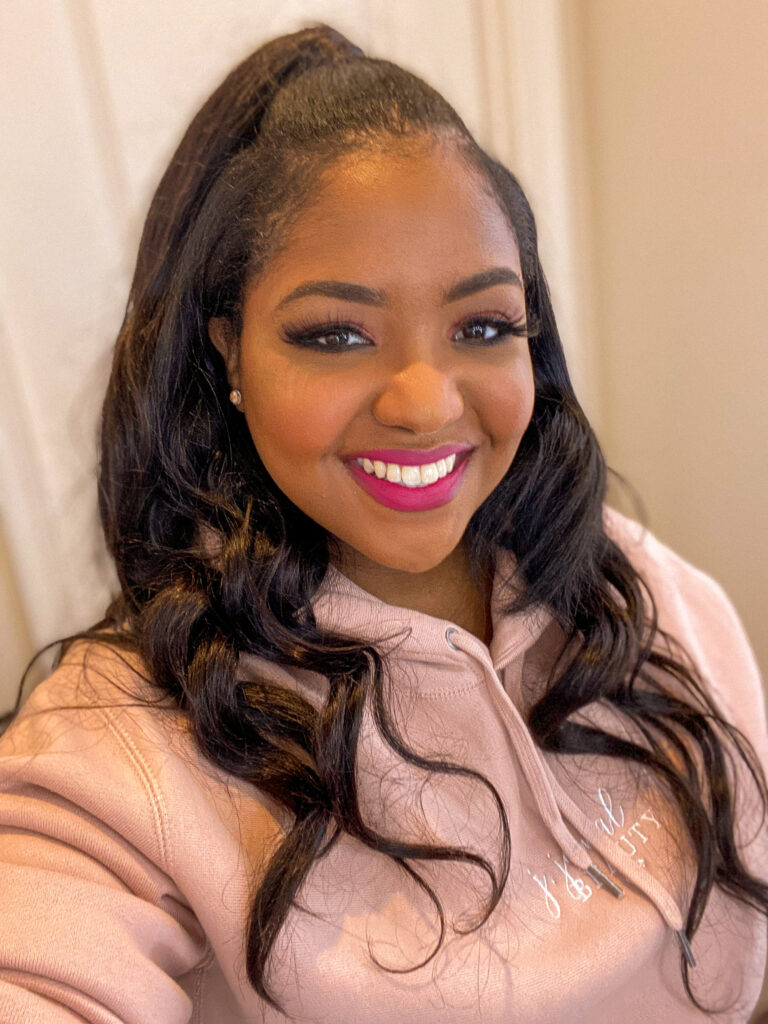 To anyone who knows Kelsey Johnson, one thing is clear: She's going places. But she's determined not to go alone.
Kelsey is the founder of J. Jamal Beauty, a make-up, brow, and eyelash business that she runs in her hometown of Baltimore, Maryland. She's focused on empowering Black women and girls through beauty, because as she says, "There's not a lot of African-American women leading this industry," and she's seeking to change that. For Kelsey, part of make-up is looking good to feel good, but it's also more than that. At its root, J. Jamal Beauty is about community.

Kelsey's journey to becoming an entrepreneur began in art. As a child, she says, "I really started having an interest in drawing. In middle school, I had several of my pieces published. Another summer in high school, I went to MICA [Maryland Institute College of Art] for art design and video." While she was in college in North Carolina, she joined a modeling troupe, where she began to appreciate another kind of art: make-up artistry. "I watched a couple YouTube videos and really became self-taught," she explains. "I started doing make-up for my friends whenever they would go out, and I just got better and better at it."
Family obligations brought Kelsey home to Baltimore after her sophomore year, and she began working at Nordstrom's make-up counter. "Every person who came by, I was like, 'Let me do your make-up!'" she laughs. "'Doesn't matter if you buy anything; just let me do your make-up.'"
Before long, she partnered with a freelance artist who expanded her repertoire. "I was working four days a week with Giorgio Armani, Yves St. Laurent, Chanel," she ticks off, "doing their trade show events at Bloomingdale's, Neiman Marcus, Saks Fifth Avenue." It was no doubt an incredible experience for a beautician, but Kelsey felt she needed to go deeper. "I wasn't getting regular clientele outside of the trade shows," she explains. "I hadn't learned the back-end—the business side—of make-up."
Kelsey spent the next several years developing that business acumen through positions for city and state government. She managed grants, developed youth programs, and led organizational outreach. "I think one thing that makes my make-up company better," she reflects, "is that I was able to take a step back, learn about management and connect that back to my own business."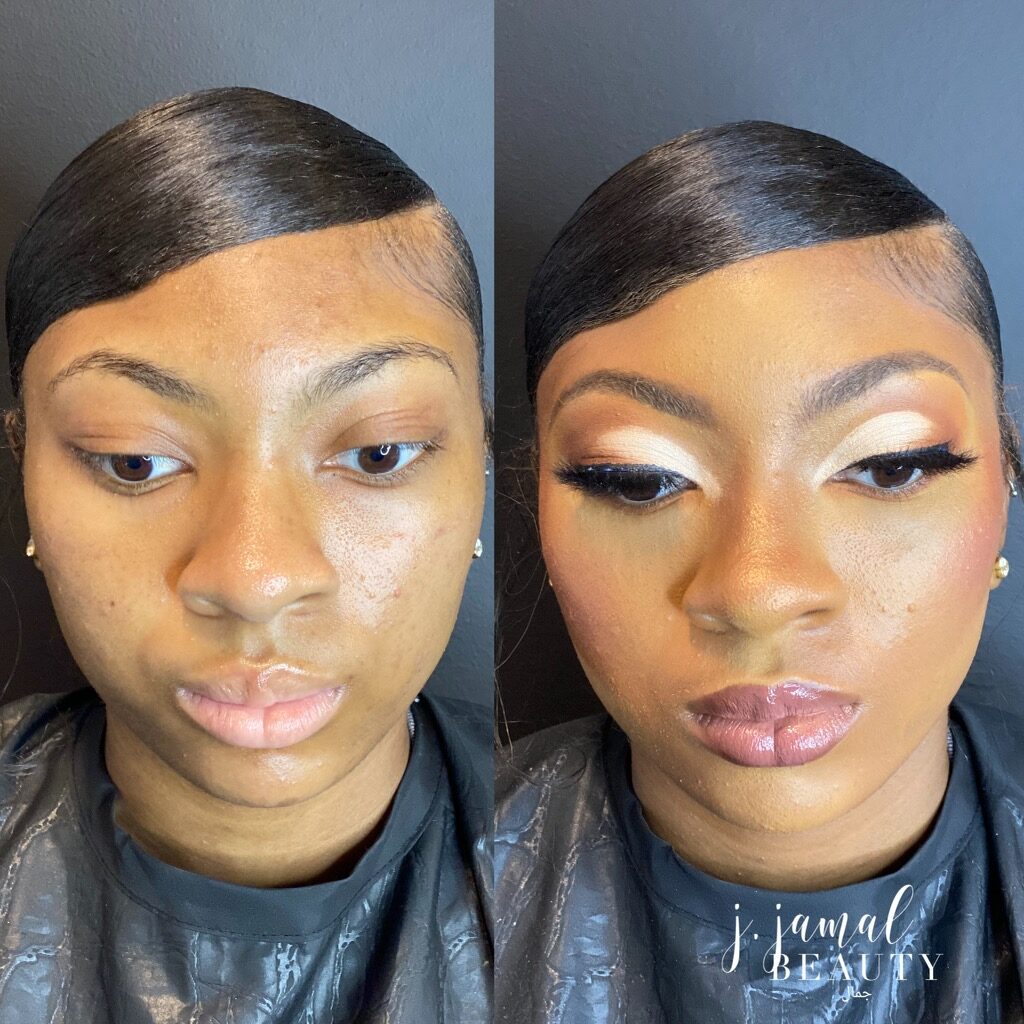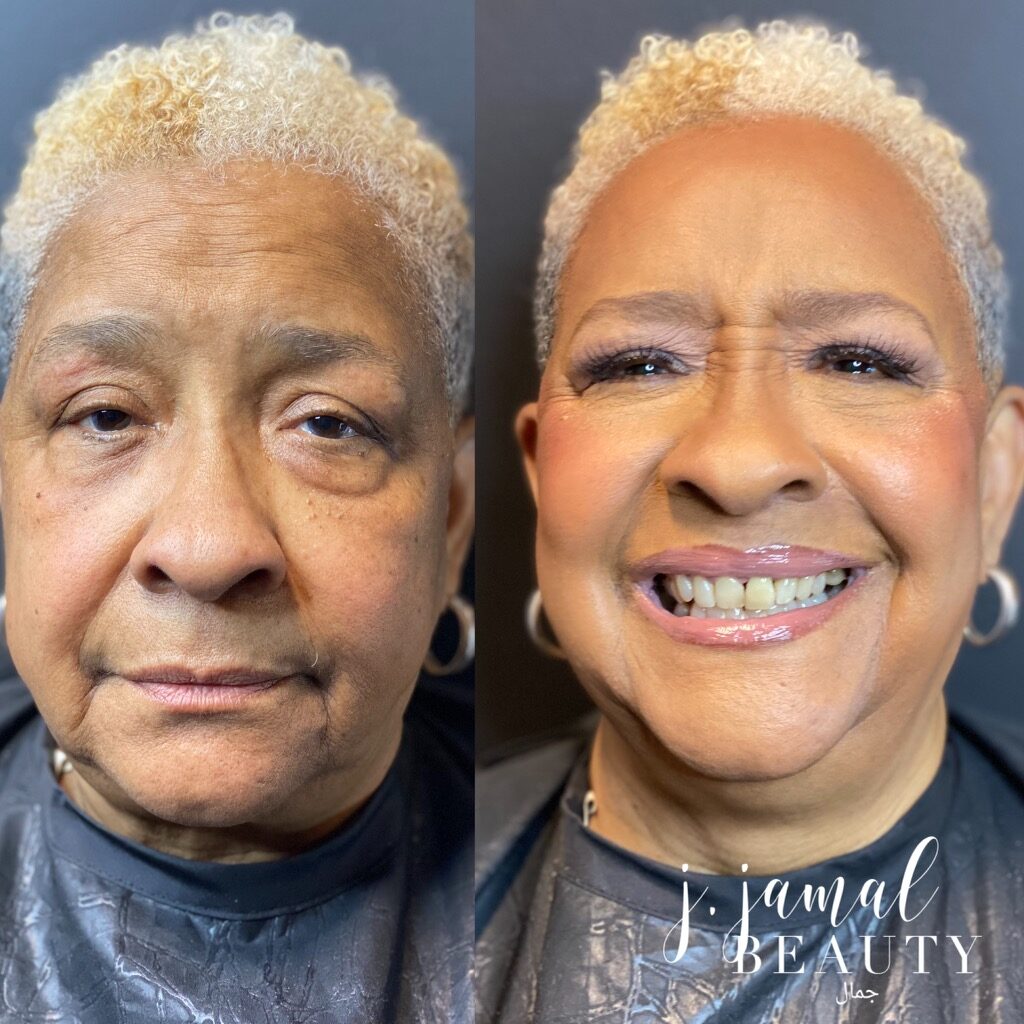 Today, Kelsey is also the Equity Coordinator for Baltimore City Health Department. Her time in government has given her more than business skills: it's also given her an appreciation for community, and the value of what she calls "building as you climb." Throughout her career, she's worked with at-risk youth, seeking to connect them to positive community programs. "I see how much joy I get from pouring into other people," she says.
In that spirit, she wants J. Jamal Beauty to be a launchpad for mentoring teenage girls, connecting them to both cosmetic training as well as skills they can use no matter where they go. "With everything being virtual, we're almost programming kids to be disconnected," she says. "I think it's so important to reconnect them in different ways. That's why I'm launching a mentorship program for young girls. My goal is to teach them brows, contours, make-up – that's the draw – but also leadership, managing credit, interpersonal relationship struggles. I want them to be well-rounded."
Kelsey's dream is for J. Jamal Beauty to continue reaping benefits all over the country. She has expansive goals, and for her, achieving them is about community-building. "I would love to have space in New York, L.A., and Atlanta," she says. "I see it as grassroots community-building to grow my business where I want it to go."
Still, Kelsey knows that building a grassroots community movement starts with individual, human connection. "I'm an artist at heart," she explains. "I'm painting, basically, just to make these women feel their beautiful essence shining through. I think that's what makes my business a little bit different: I make those personal connections with people."
If you're interested in learning more about J. Jamal Beauty and how you can support this budding entrepreneur, visit www.jjamalbeauty.com or check her out on Twitter, Instagram, and Facebook @JJamalBeauty.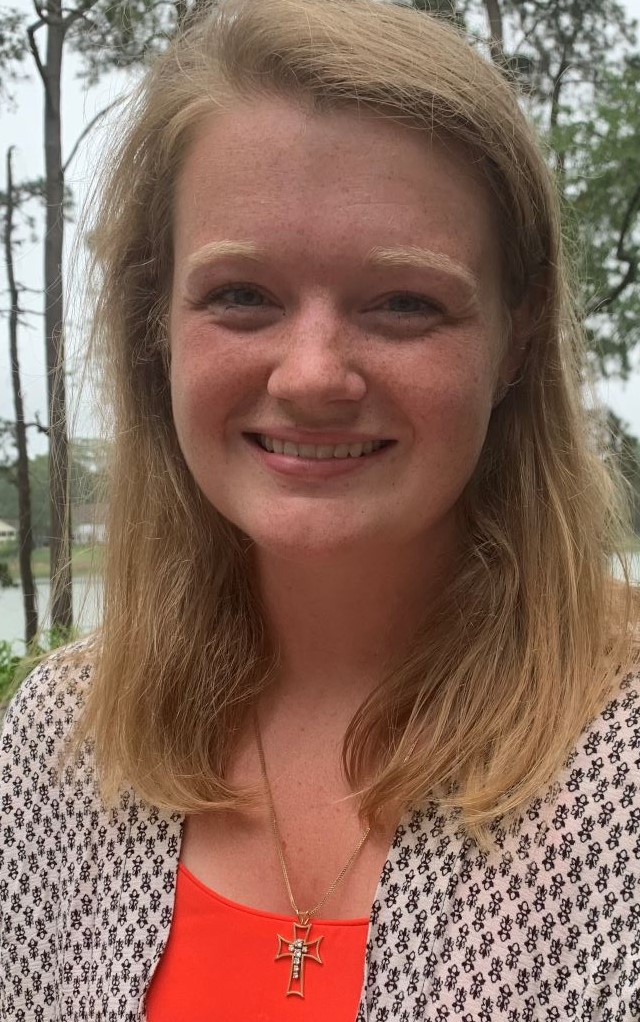 Sarah Wall is the newest contributing writer for Smart Women Smart Money Magazine. For questions or comments email [email protected].