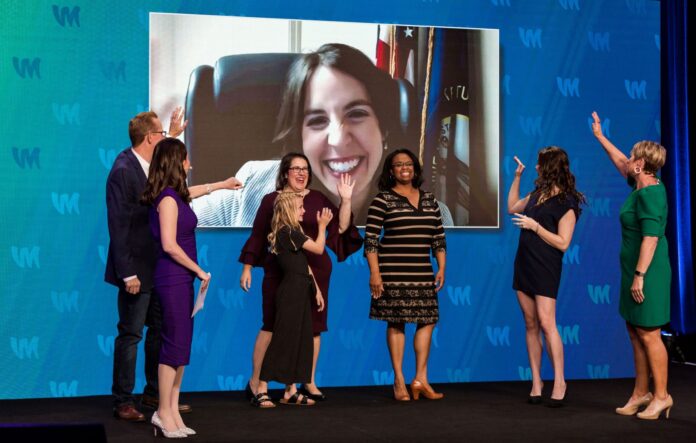 This past week, Smart Women Smart Money put on a terrific #SWSMKentucky Conference for those who registered to attend. Virtual conferences, a global trend that has emerged in response to the COVID virus, offer unbeatable convenience, and time and cost-savings to participants.
But did you know that a virtual conference actually requires more detailed planning than a live conference? Each live scene is timed and planned down to the second. Cameramen must know exactly where each presenter will be standing, moving, and how they will exit the stage. A script is drafted and rehearsed the day before, equipment, presentations, lighting, and sound are checked, adjusted, and re-checked several times over.
It took a team of twenty countless hours to develop and put on a quality virtual conference. We thought our readers might appreciate a behind-the-scenes look at some of the dedicated people that developed, supported, and produced the 2021 Kentucky Smart Women Smart Money Conference.

Watch for the next SWSM live event coming to you Friday, September 24, 2021 in Arkansas! For more information visit www.swsmArkansas.com.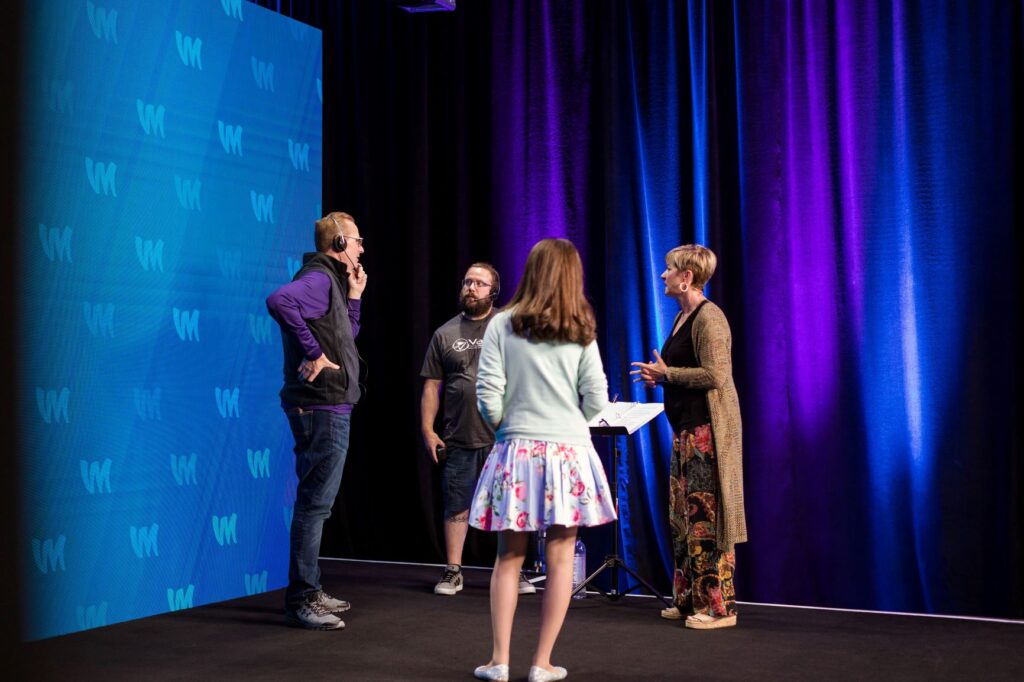 Rehearsal Day is filled with lots of starts, pauses, discussion and repeats to ensure that everything flows smoothly.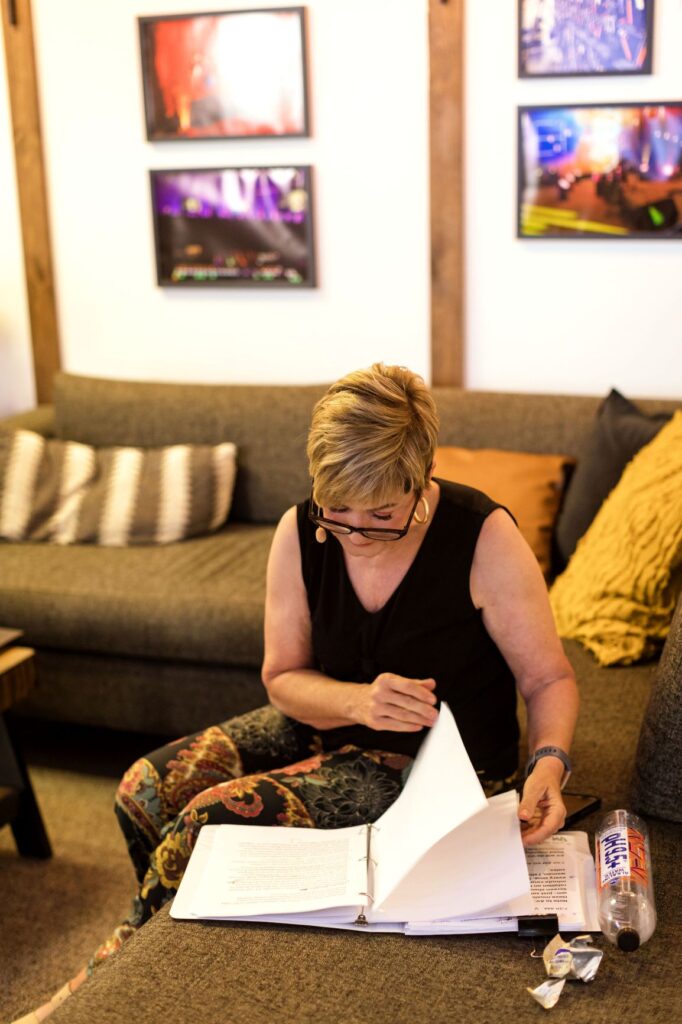 Smart Women Smart Money National Emcee Carolyn Holly taking a moment to review and edit her script.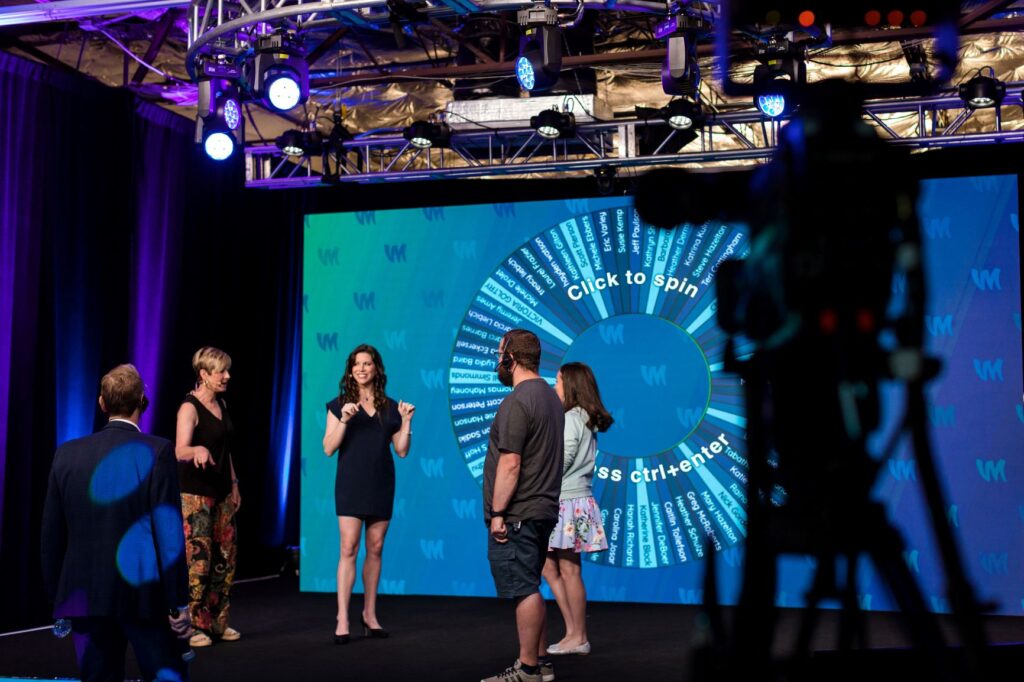 It's the end of Rehearsal Day. Derek Kreifels, Carolyn Holly, Mary Katharine Ham, Carrie Sheffield, and CJ Hall gather to plan end-of-show staging.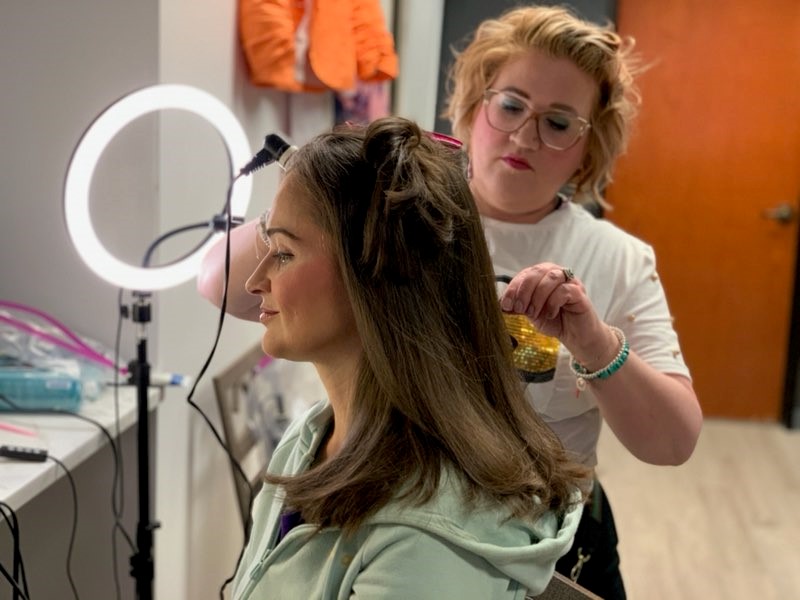 Conference day has arrived! Hair and make-up director Evan Gurba starts working on her first cast member at 5:00 a.m.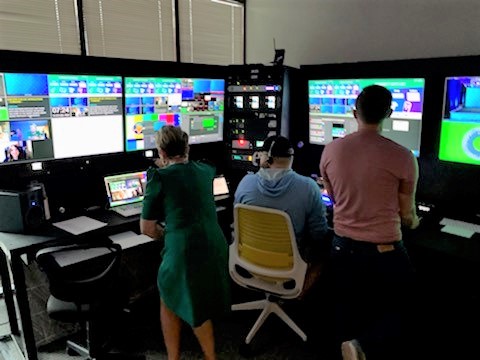 Carolyn checks in with the tech team just before show time.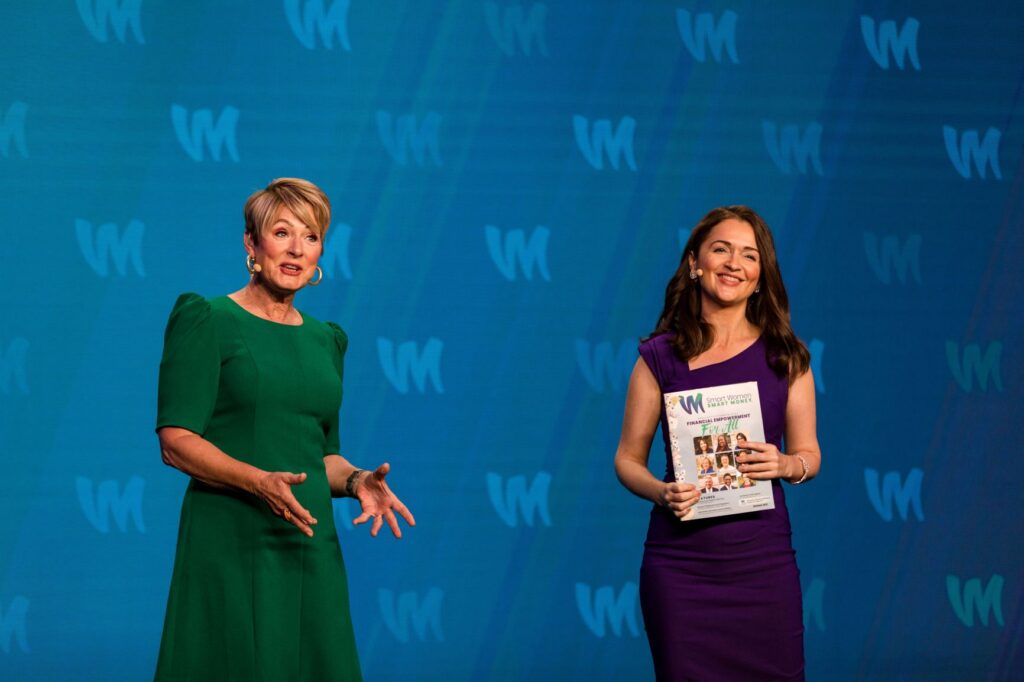 Emcee Carolyn Holly welcomes co-emcee Carrie Sheffield to the stage.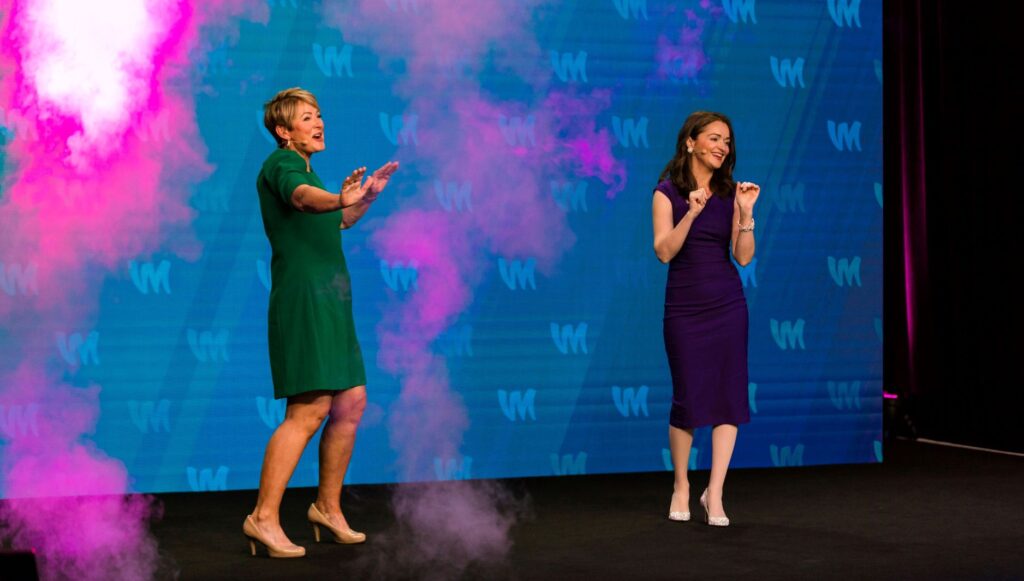 Dancing to the music—Carolyn and Carrie have got the moves!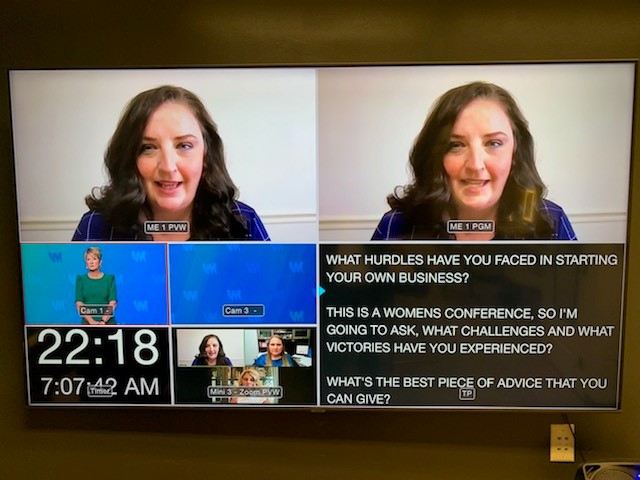 Tech monitor and view during expert panel interview. Pictured here is Crissy Hogsten of Hoggy's Ice Cream based in Frankfort, KY.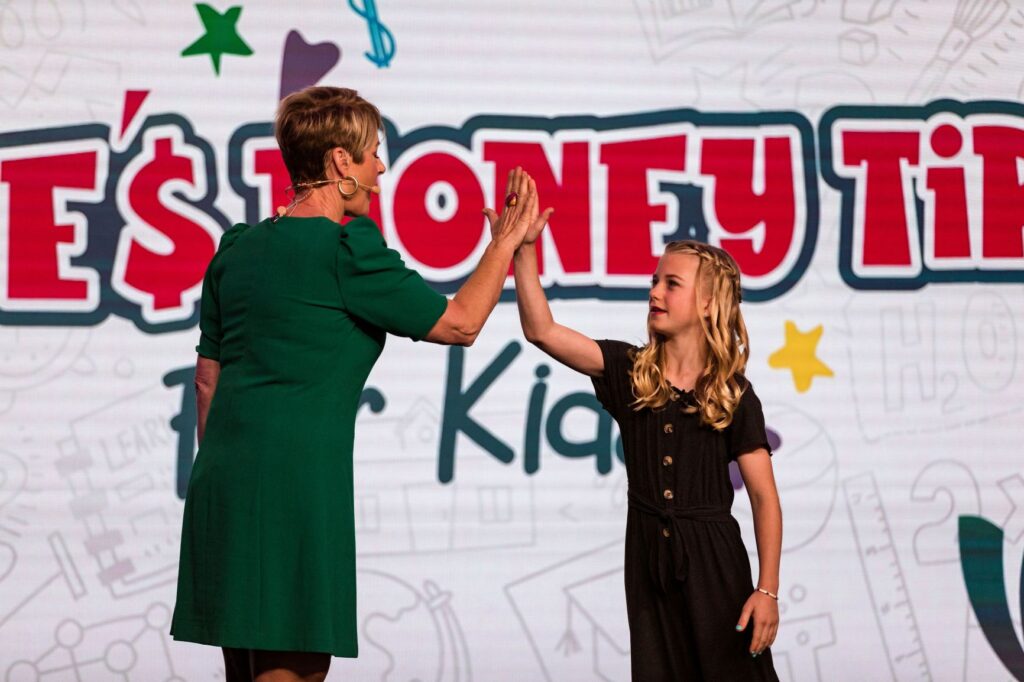 Child-columnist and author of "Chloe's Money Tips for Kids" taught Carolyn a complicated high-five greeting for her segment. Our veteran host nailed it after just one practice!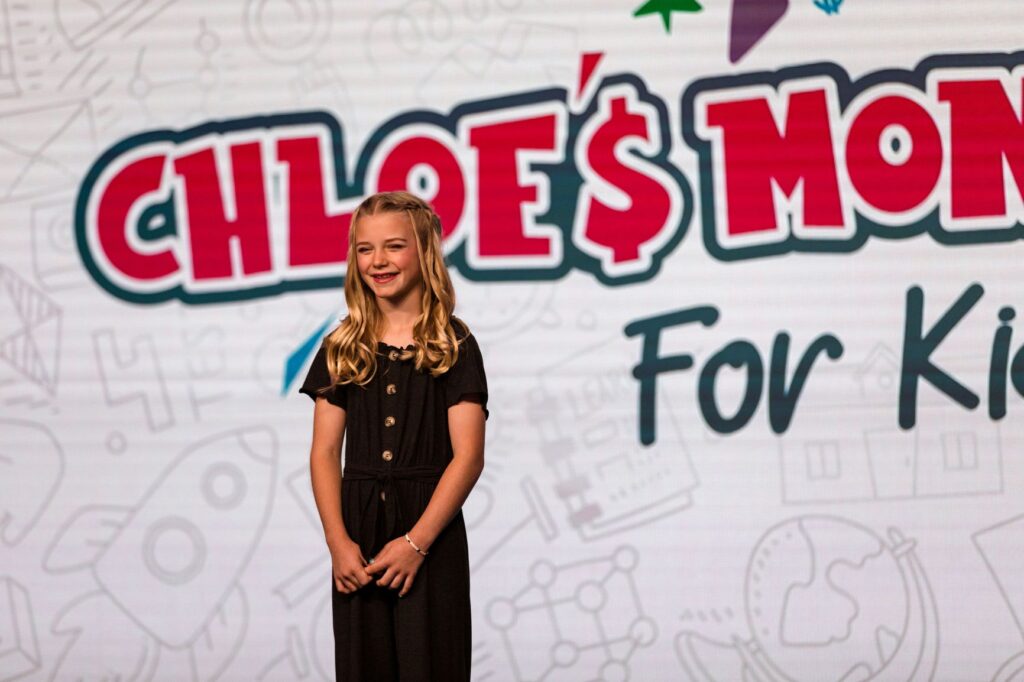 Chloe delivers her lines flawlessly!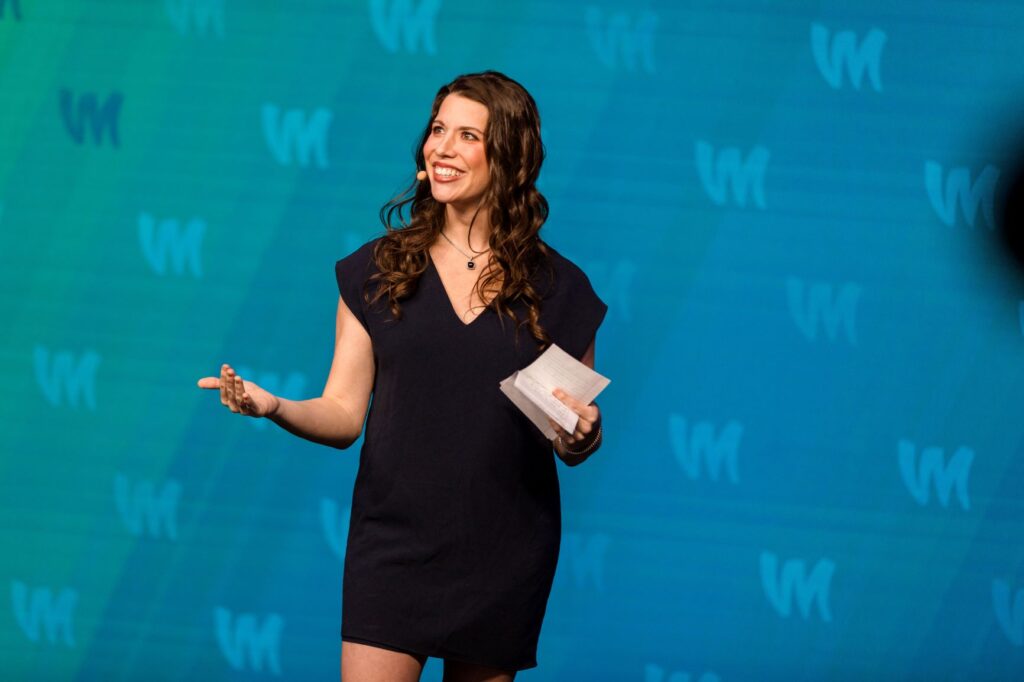 Keynote speaker, Mary Katharine Ham gave a powerful testimony on surrendering all and struggling well. She had wise financial advice to share with attendees from her personal experience.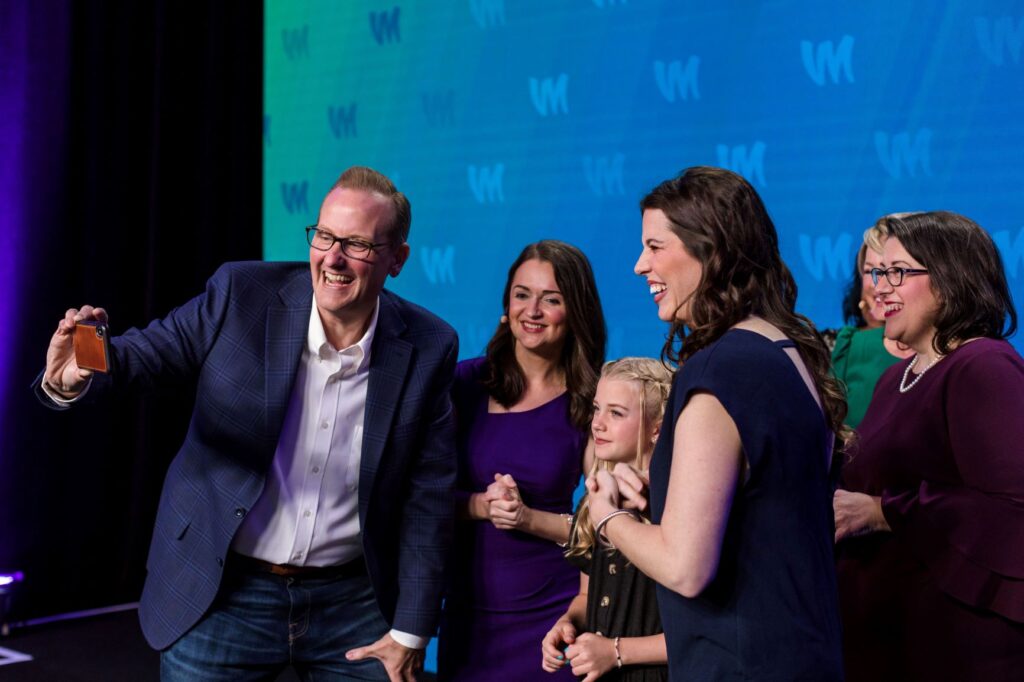 Taking a moment to virtually "high five" conference host Kentucky Treasurer Allison Ball on a successful SWSM Kentucky Virtual Conference!