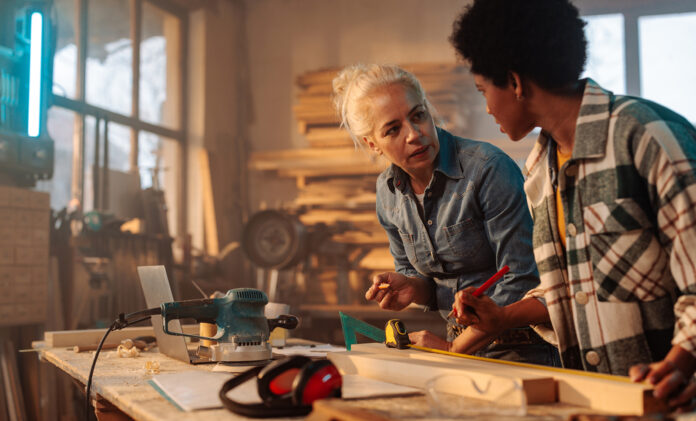 By: Ashley Ann Reich
For most Americans, the economy has created more than a few challenges over the past few years. Many businesses had to pivot and figure out how to stay relevant in the space while still maintaining a bottom line. With the ever-changing factors of the economy, finding qualified and stable employees, and maintaining some assemblance of their original market, most small business owners are having a hard time seeing light at the end of the tunnel. From a budgetary perspective, small business owners can still enact basic principles that will keep them afloat until the economy and other factors start to play in their favor. 

A Budget Still Applies 
Regardless that factors seem to be unstable with the economy, small business owners need to practice developing, setting, and maintaining a monthly budget. Depending on the situation, some business owners may want to review their budget figures more frequently. U.S. Chamber of Commerce suggests knowing your numbers and checking them on a regular basis to ensure that you have not missed glaring factors that must be considered. If outsourcing financials, make sure to be clear about expectations for needing to see financial statements more regularly to review for any budget adjustments. 
Keep Debt Under Control 
With the interest rates continuing to rise and the market dictating the cost of goods and services, many small business owners are having a hard time figuring out how to eliminate debt and continue to stay net-positive. Forbes reminds business owners of the temptation of continuing to accumulate debt to keep cash flowing, but this can ultimately lead to worse financial issues longer term. The article suggests negotiating with suppliers to minimize any potential cost increases that will affect the bottom line. Making a plan to attack any current debt and finding a way to not take on additional debt can be challenging and in times of high inflation and having to pay employees more money, it will require additional scrutiny and intentional strategy to keep increasing profit overall.
How to Market Your Business 
Standing out during this season can be difficult. Many small businesses are pivoting to find new marketing strategies that will make their business stand out among competitors. The U.S. Chamber of Commerce recommends taking a look at what your competitors are doing to market – if they cut back, this could provide a great opportunity for your small business to capitalize on your specific population. Another option is to consider how to package prices where you could offer tiered services or memberships that would attract different price points – this makes it more appealing at the onset for customers who might be hesitant to pay full freight and will give your business an opportunity to engage at a level they are comfortable. Reinforcing your business value to your customer base will maintain loyalty that can weather any type of economic climate. 
Future of Small Business 
Small business owners remain wary of the future when it comes to the competing factors of inflation, rising costs, and demand that can be difficult to manage. Small businesses are finding the need to prove their worth with former consumers who have since shifted heavily to online shopping due to the necessity and convenience during the pandemic. Business owners are also facing misconceptions about passing on prices to consumers versus absorbing most of the increases due to inflation. Several business owners have provided testimonies of former customers who used to frequent their space and are simply trying to make ends meet on their end and do not have the same margin as previously. In times of uncertainty, it is always best to go back to the basics until things change economically. It can be tempting to shift the company's purpose to match the market or bury one's head in the sand hoping that things will pass, and neither is a sustainable option. Small business owners should remain focused on making strategic decisions that will keep debt low and profits high while remaining relevant in the market with customers.