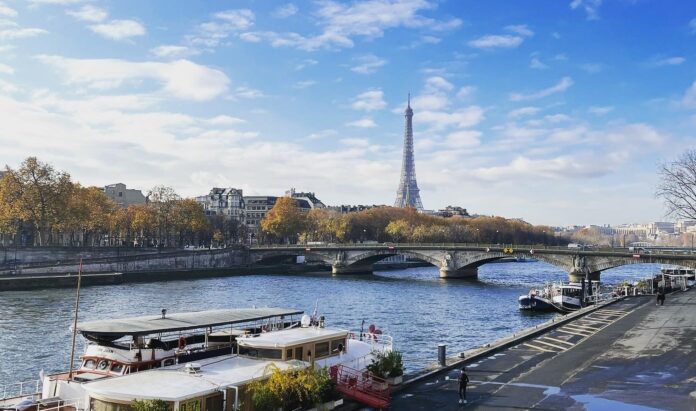 By: Ashley Ann Reich
Over the holidays, I had the incredible experience traveling overseas to visit London and Paris. This was my first time taking a trip "across the pond," and I was anxious to experience a new culture during the holiday season. One of the essential aspects of this trip was the planning and preparation that went into formulating an itinerary that worked for all members of our group and budgeting to ensure that the vacation did not "follow me home."
Pick Your Location
Initially, London and Paris were not part of the plan; however, after reviewing our options, it was best to choose something more conducive to the type of activities and sites we wanted to see. It helped that most of the population spoke English. Here are a few things to consider –
1. What time of year do you want to travel?

If you are uncertain where to start, think about when you plan to travel and which countries would be best during that particular time of year. We knew we wanted to travel over the holidays to visit the Christmas markets available in several European countries.
2. What type of weather would you prefer to have?
Weather determines which country to visit and when is best to avoid stifling heat or snowstorms. If you visit a country with many outdoor activities, you will want to choose a time of year when you can spend most days outside.
3. How expensive is it to fly to the desired country, and what about in-country travel options?
Location is important when considering your budget, as some countries are more expensive to travel to, and activities could be more expensive. For me, it was simple to choose a country that I could get to with a direct flight and had similar travel options to what I was used to in the United States, such as cabs, metro, and trains.
4. Will you use a travel agency, or will you plan it yourself?
Using a travel agency makes the process seamless but can make your trip much more expensive. If you feel comfortable traveling without a guide, you can easily create an itinerary and follow it while you are there. Additionally, many countries allow on-site tours that you can take to have the option of a tour guide for certain activities while still having the flexibility to maintain your own schedule.
The earlier, the better when choosing a location because you will likely be able to lock in a less expensive trip.
Budget for the Trip
There is a lot to consider when traveling internationally, and money is top of the list. Budgeting is vital to ensure that you do not overspend and can plan out activities and not feel pressured to stay back.
1. Look at the exchange rate – one major component is the exchange rate (that changes daily, by the way). When we decided to go to London and Paris, we viewed the exchange rate compared to the U.S. dollar before getting an idea of what we would be paying in American dollars. Each country has a different exchange rate, and it is worth reviewing ahead of time to budget your expenses more closely.
2. Bring multiple forms of payment – If you have a debit or credit card, you will want to ensure that your credit card company knows you will be traveling internationally. Some companies no longer require you to notify them in advance, but some still do and require the dates you will be traveling and the countries you will visit to monitor the activity.
3. Include Food, Tips, and Miscellaneous – aside from the planned activities, hotels, and travel arrangements, make sure to include money for eating out (or groceries, if eating in), tips at restaurants, and building in a buffer for unexpected expenses.
4. Plan for International Transaction Fees – many card companies do not charge international transaction fees, but some still charge a small percentage for each purchase. If you can use a bank that does not charge these fees, I recommend bringing that card as your primary.
5. Consider Plan B – it is also important to bring various payment options from cash, debit card, and potentially multiple credit cards in case you are a victim of fraud or identity theft. When traveling internationally, it is too common to become a victim of fraud or identity theft. You will want to have an alternate payment method if you need to cancel your card.
Plan Your Itinerary
Once you choose the location and establish your budget, look at various sites to determine a tentative agenda for the trip. There are several great options, including Pinterest, travel blogs, Instagram travel accounts, and even visiting travel agencies such as Collette Travel, to get an idea of an itinerary. This will help you understand the "must-see" items and other sites you may not know. Additionally, these sites will help provide hotel accommodation recommendations and the best places to eat while visiting.
Traveling internationally is an incredible experience worth every penny; however, you will enjoy it even more if you are not spending months afterward paying for that trip. Although there is a lot to consider and factor into the budget for your trip, preparing and researching ahead of time is vital. I felt in control of what to expect financially. I did not think twice about going to a restaurant and eating what I wanted or adding on an extra activity or souvenir because I knew I had built a cushion with those planned expenses. If you have been considering traveling internationally, now is the best time to start planning – do not wait. The world is your oyster!