"My two biggest financial tips are to get life insurance and make a will," Mary Katharine says. "It's not fun to think about your mortality, but it will set your family up for so much more success with a plan in place."
By Heather Pluard
Tragedy can strike like lightning, and few people are ever prepared. In 2015, nationally-known journalist, conservative commentator, and author Mary Katharine Ham had no reason to suspect her life was about to change dramatically. Young, in love, with a beautiful toddler and a baby on the way, Mary Katharine expected her husband of four years, Jake Brewer, to return from cycling in a charity event. Instead, Jake suffered a fatal bicycle accident. With no life insurance and unpaid maternity leave on the horizon, Mary Katharine forged ahead with a singular conviction. She and her children would live life unafraid.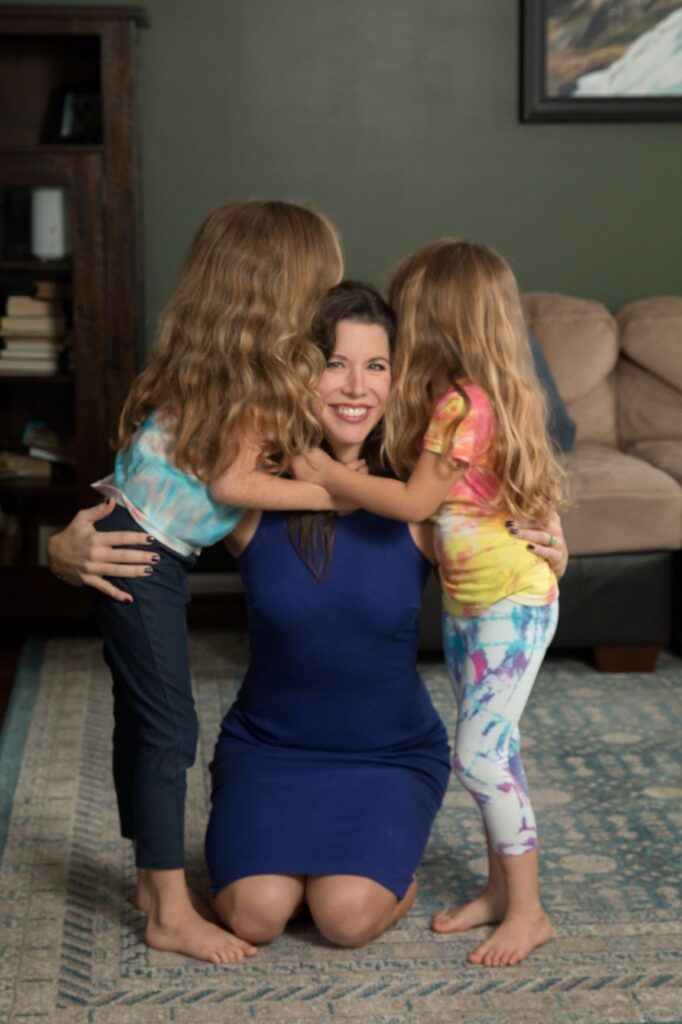 "Right after Jake died, I felt weirdly invincible," Mary Katharine says. "I had just gone through this crazy thing and felt like nothing could knock me down or scare me now. I wasn't worried about the single parenting part. I knew Jake would say I could handle it."

Finances, however, were a different matter. As two 30-somethings working in unconventional careers, Mary Katharine and Jake had a haphazard approach to combining and managing their income. Life insurance was something they knew they should have, but never thought they would need. "My two biggest financial tips are to get life insurance and make a will," Mary Katharine says. "It's not fun to think about your mortality, but it will set your family up for so much more success with a plan in place."
Seven-months-pregnant and with at least half her income lost, Mary Katharine was reluctant to figure out where she stood monetarily. "I thought if I don't look at it, I won't have to deal with it," she shrugs. "I was never super proactive about finances. I always made more than I spent, but I had no idea where Jake invested or what income he had coming to him. After he died, mastering this new task wasn't at the top of my list."
Fortunately, a friend stepped in to help. "I have a friend who is talented at being organized, and I trusted her to help me pull things together," says Mary Katharine. "She walked into my life, and my piles of receipts and notebooks, and ideas about what I had, and she took control. I was lucky to have a friend help me get over my fear, but it's worth paying someone to get started if you don't. Make an appointment, and pay attention."
Then ask questions. "Don't close yourself off from the possibility that you can understand these things," advises Mary Katharine. "The quickest way to knee-cap yourself is to say you can't do something. I downgraded myself before, saying financial planning wasn't my thing, but I learned very quickly when I needed to. Once I learned, it wasn't as scary as I thought it would be."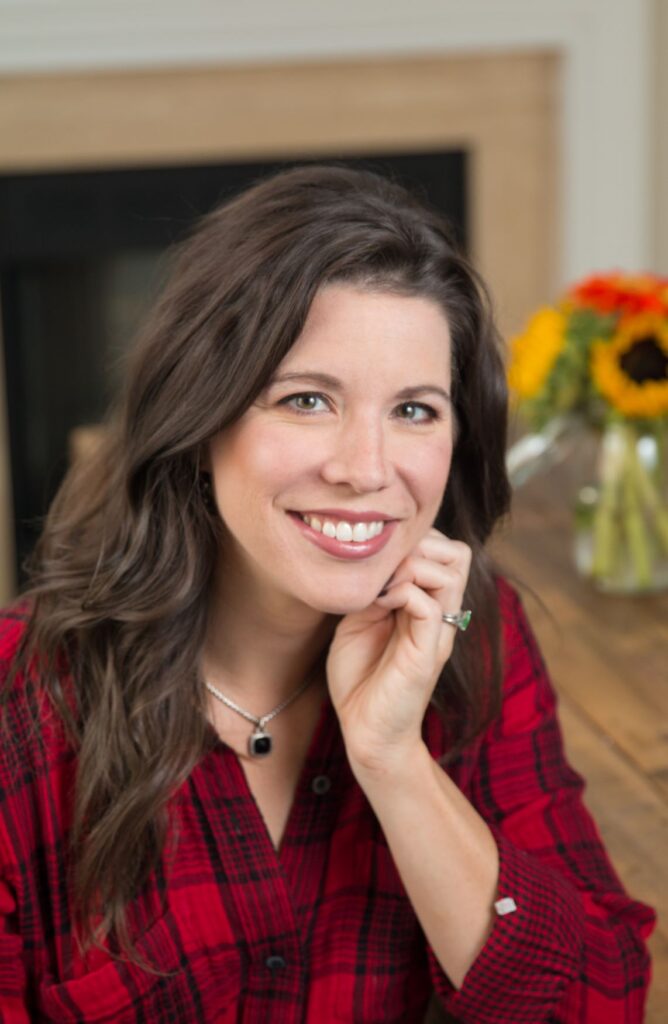 Facing funeral expenses and unpaid maternity leave was much more daunting. "Dealing with the logistics and cost of death is an insult to injury," Mary Katharine says. "Services can cost thousands of dollars. One of my friends set up a Go Fund Me for us without asking me, and it stood in as a small life insurance policy. Without that, I would've been much more stressed."
Six weeks after giving birth to her second daughter, ABC offered Mary Katharine the opportunity to co-moderate the 2016 GOP Presidential debate. She met with executives in New York City while wearing her newborn in a sling. "No one even noticed until I pointed her out," Mary Katharine says. "I was brash because I was the only parent, and I had no choice. Working mothers should not apologize for their kids or their stage of life. Ask for what you want. People are willing to work with you to make it happen. My kids have come along to many a thing with me."
Including college! Mary Katharine was a Visiting Fellow at The Institute of Politics at Harvard Kennedy School in 2017 and The University of Chicago Institute of Politics in 2018. She brought both of her daughters to campus with her. This fall, Mary Katharine will be a Visiting Fellow at Georgetown University's Institute of Politics. She also plans to do college campus tours for the book she co-authored, End of Discussion: How the Left's Outrage Industry Shuts Down Debate, Manipulates Voters, and Makes America Less Free (and Fun).
"You have the power of writing your own story," Mary Katharine says. "I spoke publicly about what I wanted life to look like in the future, and I asked friends and family to hold me accountable. You don't have to have a whole vision. It could be a small task, like checking your account balances. I also told people how I wanted them to react to us. What happened to us was sad, but we are not sad people."
A New Beginning
Last March, Mary Katharine started a new chapter in life and remarried right before COVID-19 shut down the world. A neighbor-turned-friend introduced the couple two years ago. "I'd been raising kids with blinders on when my neighbor said, 'You should meet this guy I work with, he can handle you,'" laughs Mary Katharine. "Jumping back into dating in 2017 didn't seem easy or worth it, but my friend was right. I liked my husband as soon as I met him."
Learning from her first marriage, Mary Katharine and her husband were proactive about finances. "I recommend having real conversations about finances before getting married," she says. "People combine incomes in a lot of different ways, and you should know what you want that to look like before your wedding. My husband and I talked about it thoroughly and broke it down into steps we needed to do to get things done. We were forced to look at and understand our finances. Today, we both know what page we are on at all times."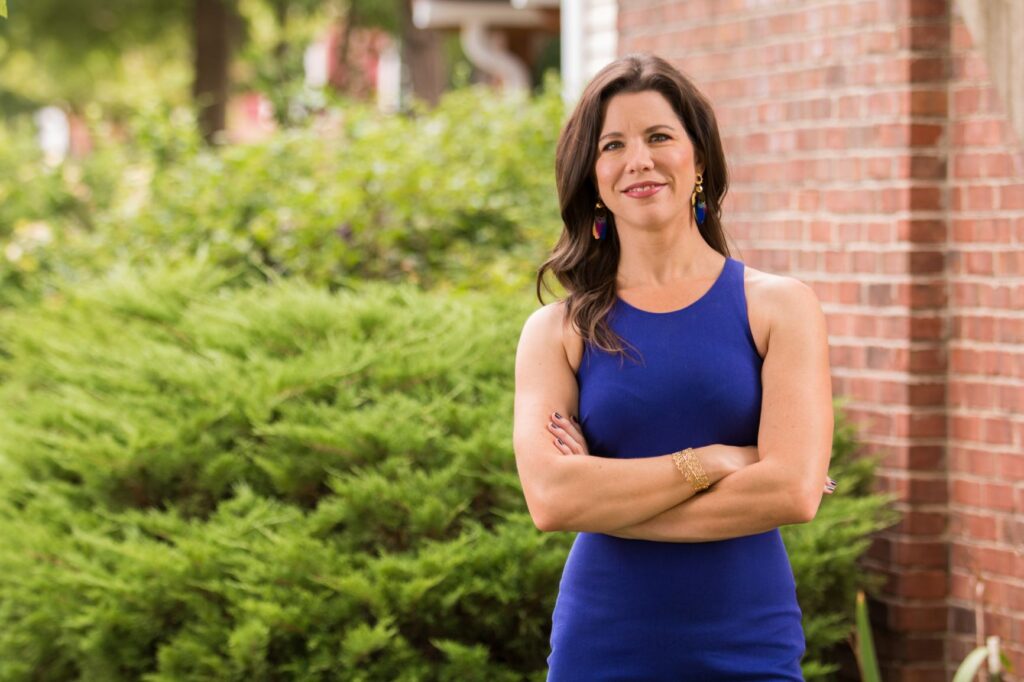 After the wedding, Mary Katharine's family was almost immediately in lockdown together. She considers that period to be one of COVID-19's silver linings. "We were extremely married with two small children when we got back home," she smiles. "All of us got to spend time together, 24-hours a day, which is rare. I would never have imagined this five years ago. It reminds me of the scripture that I used to calm myself during my grief. "For I know the plans I have for you," declares the LORD, "plans to prosper you and not to harm you, plans to give you hope and a future," Jeremiah 29:11."
Mary Katharine also used exercise to help her cope with grief. While pregnant with their daughter, she walked the Travis Manion Foundation 10K in Jake's honor. In 2016, she ran the full Marine Corps Marathon. Mary Katharine sits on the Travis Manion Foundation board and is thankful for the kindness and support the Veteran community showed her in her time of need. "They were some of the first to show up," Mary Katharine says. "They gave me new clothes, and it felt like a fresh start. Proverbs 31:25 became a mantra for me, 'She is clothed with strength and dignity, and she laughs without fear of the future.'"

Today, Mary Katharine and her family like to run races, hike, and exercise together. She is thankful to have a career she loves while providing for her family and spending a lot of time with them. "I shaped my life to allow for that," Mary Katharine says. "It's better not to be stressed about money, but money is not my primary goal. Flexibility is. I was able to make this work, even in dark times, with a lot of help, prayer, and support. After the accident, I told everyone my girls and I wouldn't live life afraid because one bad thing happened on one terrible day. I believe Jake would be proud of all of us."