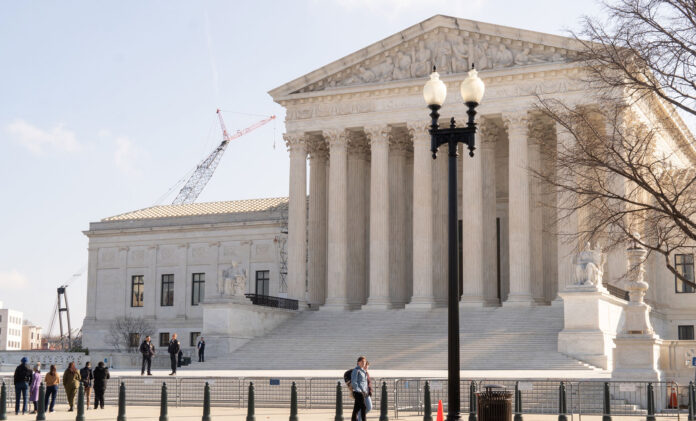 By: Ashley Ann Reich
Hundreds of thousands of student loan borrowers watched on June 30th as the Supreme Court handed down the long-awaited decision regarding student loan forgiveness. In a 6-3 vote, the Supreme Court determined that the Biden Administration did not have the authority to issue broad forgiveness as they had initially portrayed under the 2003 HEROES Act, and the decision was struck down. Borrowers were anxiously awaiting what the next few months would look like and if they needed to prepare for federal loans to enter repayment or if they would be off the hook for a large portion and, in some cases, all of their student loans. Regardless of where you are currently with student loans, there are some tips to prepare for this upcoming school year knowing the final decision.
Revisit Your Budget
Most students have benefited from the unprecedented student loan forbearance period since March 2020 due to multiple COVID extensions provided by the federal government. For better or worse, borrowers have been able to "forget" about their student loans for such a significant amount of time that it is difficult to think about beginning to repay them later this year. Since the federal government has issued notices to borrowers about interest beginning in September and repayment beginning in October of this year, it is time to take a hard look at your budget.

Log in to your specific student loan account through your federal loan servicer to ensure you have provided the most updated contact information.
Navigate around the site to ensure you are comfortable with where all of the information is related to your student loans, how to submit forms, the contact information of the servicer, and so on.
Look at the total amount owed as well as the estimated monthly payment. If all is correct, you will want to start to figure this into your budget. If it is not correct, or you have questions, contact your servicer directly to have them provide a detailed overview of your account.
Consider Repayment Options
The Biden Administration announced recently that another student loan repayment option would be made available to certain borrowers that qualify. The SAVE (Saving on a Valuable Education) Plan was developed after the Supreme Court issued its decision in June. The overarching goal of this repayment plan is to reduce the monthly payments for borrowers and, ultimately, reduce the total amount that will be repaid back over time.
In addition to this repayment plan, the federal government offers a wide range of repayment plans for federal student loans with certain eligibility requirements. It is always best to start with the standard 10-year repayment plan as you will owe less over time due to the amount of years interest will be accruing versus some longer plans that span 15, 20, or 25 years.
Prepare Now
In the coming months, federal loan servicers are going to be inundated with phone calls from borrowers wanting to understand their repayment obligations. In an article written by the National Association of Student Financial Aid Administrators (NASFAA), they note that you may have to contact your servicer multiple times in order to get a representative on the phone due to high call volume. It is best to have a conversation early and often with your specific servicer to ensure you understand how to make a payment, what the due date is each month if any forms are needed, and what other options are available to you. As tough as it is to face the reality of having to begin making payments again, it is inevitable that that time is coming – and quickly!