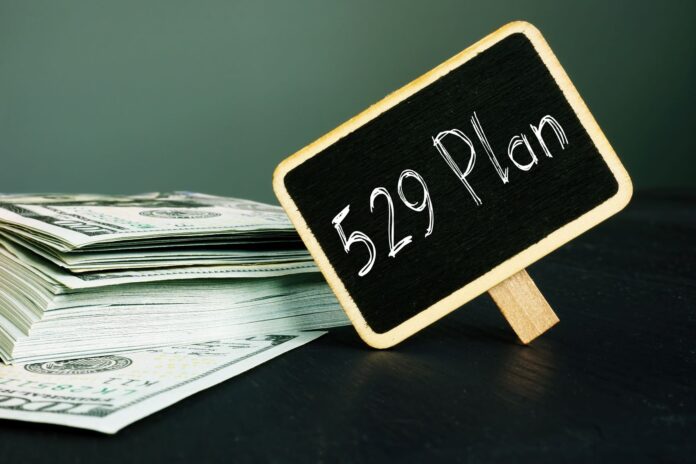 By Sarah Wall
For millions of American students and families, early fall this year means preparing for the brand-new experience of living and studying on a college campus. With this huge transition comes excitement and trepidation for incoming freshmen as well as their parents. Many of them are confronted not only with their child living away from home for the first time but also the financial pressures of how to help pay for tuition, room and board, textbooks, and much more. These costs quickly add up: the average cost of one year of college in the United States is more than $35,000.
Thus, it is more important than ever to start preparing to pay for it early. September is College Savings Month, and no matter your children's ages, this month provides the perfect opportunity to start saving.

Open an Education-Focused Investment Account
It's never too early to begin contributing to an investment account specifically dedicated to your child's education. One of the best avenues for saving is 529 plans, which are offered by every state except Wyoming, but since investors can choose a plan from any state, doing a bit of research on various offerings can be worthwhile. 529 plans have no annual contribution limit and can be opened in a future student's name by any family member or even close friend. Qualifying expenses include tuition, books and supplies, and other education-related fees.
The specific portfolio in 529 plans, whether stocks, bonds, or mutual funds, are managed by investment advisors with whom the State Treasurer's office works. This is distinct from a Coverdell Education Savings Account (ESA), which allows the person opening the account to choose how and where to invest their funds. However, ESAs have a contribution maximum of $2,000 per year, and contributors can only have an annual income of up to $110,000 for a single person or $220,000 for a married couple. ESAs' qualifying expenses are also slightly more limited than 529 plans, only covering tuition and fees; books, supplies, and other education-related expenses do not qualify.
Like any investment account, the benefits compound over time. To determine how much per month should be invested to save a certain amount by the time your child graduates from high school, many plans offer accompanying savings calculators based on average market returns.
Check Your State's 529 Promotions for College Savings Month
To encourage parents and family members of young children to open a 529 account, many State Treasurers will run enticing promotions in September for College Savings Month. In 2020, for example, 29 states offered incentives ranging from giveaways to eliminated fees to matched funds, as well as educational webinars and events throughout the month. Taking advantage of these promotions, especially for those who have not yet opened a 529 for their child, is a great way to boost an investment that's already one of the best things you can do for any future student.
Turn Credit Cards Rewards into Education Benefits
One innovative college savings tool is provided by Upromise, which offers a credit card in which the "points," or rewards for using it, can be transferred to a Upromise 529 plan or used to pay federal student loans. Upromise also offers extra incentives to use the card on certain items and vendors, such as restaurants and online retail, which multiplies the benefits. As with any credit card, it is very important not to allow the balance to become unmanageably high since interest rates on accumulating credit card debt are very high. But for essentials and items that would have been bought, either way, allowing the rewards to go to your children's education can make a small but important difference in their future.
Teach Your Child to Save for College, Too
Depending on their age, there is no reason that College Savings Month should not involve students as well. As they get older and begin working in the summer or babysitting, for example, establish that a portion of their paycheck will be deposited into their 529 or another account dedicated to college savings. Encourage them to take Advanced Placement (AP) classes, or summer courses at the local community college, to work towards eliminating a semester or even a year of tuition. When they begin applying for college, encourage them to apply for scholarships as well, since even a $500 or $1,000 prize can make a difference in steep college costs.
These and other savings ideas will not only eliminate the need for as many student loans but also teach students the value of saving over a long period of time for large, important investments in their future. And there is no better time to begin this conversation than College Savings Month in September.