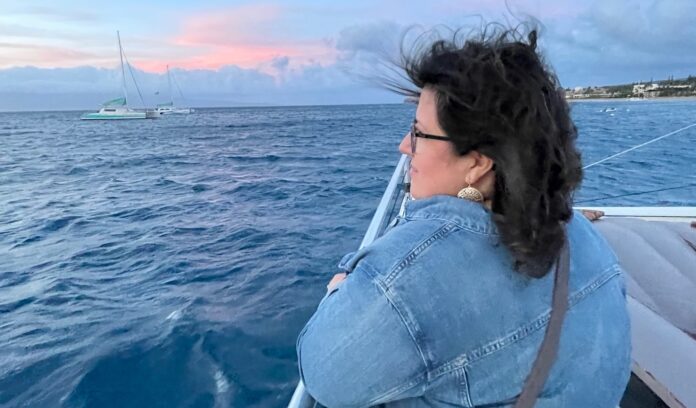 By Melanie Kreifels
This past December, I hit a milestone year. I turned 50, a half-century, five whole decades! Leaving behind my 40's wasn't something I was particularly excited to do. It wasn't the becoming 50 I was too concerned about since the alternative isn't better, but leaving my 40s was going to be tough because I loved my 40s! I've loved what I've learned, what I've let go of and gained ground during this decade, and stepping out of it felt like I was losing something significant.
So I decided to leave my "favorite so far" decade well and stretch myself a bit. I wasn't sure what that would look like, but I landed on doing something new each month that I hadn't done as an adult. So I had 12 times in 2022 to give something new a try. The only parameter was it had to be attainable, so running a marathon or climbing Mt. Everest wasn't going to happen for me. It also needed to be something I wanted to prove to myself and no one else while having fun!

There were some months that I had it done or at least planned by the first week, and there were others I struggled to come up with an idea. Juggling work and family time along with this goal took juggling sometimes, but I also tried to incorporate others into the plans. I also had a medical procedure in June and couldn't swim in a pool during the summer months, so I didn't get to take a turn down a waterslide, but there's always 2023! Here's how some of the months played out.
I started off January by taking a snowy Sunday afternoon and going sledding. I knew this one would be first; I had some new snow pants and boots I wanted to use and found a trusty sled and was off. Some may say the slope I used was a little lacking, but I still caught a lot of speed, and there was a pond at the bottom, so knowing how to stop was necessary. This was one of my physical adventures, and I'm so happy I did it. I can't wait for another good snow day of sledding!
In May, I had the opportunity to connect with two school teachers from my elementary days. I was at a nephew's baseball game and had a lovely chat with my elementary art teacher. She was there watching a grandson play. It was lovely to catch up briefly with her about her family and life while sharing mine. I hadn't seen her in over 30 years. The familiarity of her voice and care brought a flood of memories that took me back in time. Then, later in May at a niece's graduation party, I spent time visiting with my first-grade teacher. She had been following my life on social media and showed sweet interest in my life details. While I enjoyed the ballgame and graduation party, I can't express how heartwarming it was to connect with two souls who had poured into my life at an early age.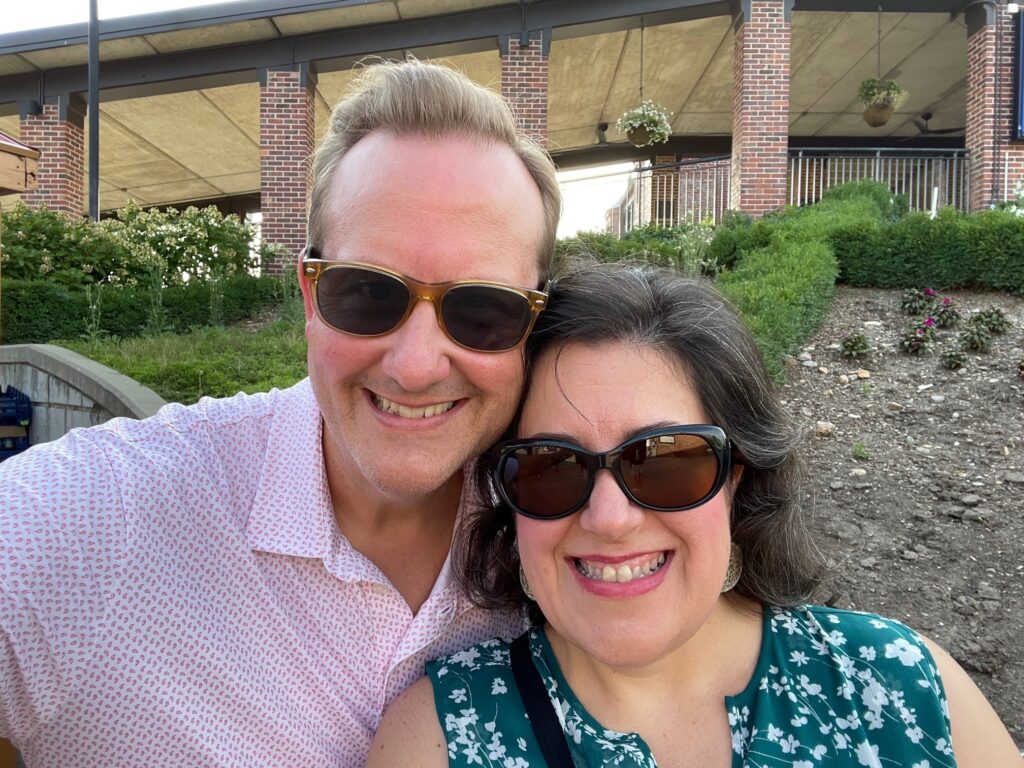 In August, I had the opportunity to visit another "old friend," artist Bonnie Raitt had a concert at an outdoor concert venue in Kansas City and held the night with a packed crowd. At 72, she sounded as amazing as she did 30 years ago. Her music was very pivotal in my life and travels; whether college or traveling abroad, Bonnie went with me. There are times and places over the last 50 years I mark by her music. Sharing it with my husband made it just a magical night.
In October made a quick trip to my 49th state, Delaware, to cross it off my list. It wasn't a very exciting visit, but I've had the opportunity to travel all over the country, including Alaska, and I had never been to Delaware. Also, in October, I connected with another couple of old friends in Virginia who played an integral part in my life and faith walk.
I mentioned earlier some months were planned months, and the grand finale was decided in May. With Delaware being my 49th state, it became very important to cross that off my list so I could celebrate my 50th birthday in my 50th state in THE 50th state, Hawaii! My husband and I shared many sweet moments, from a luau on my birthday to unbelievable sunsets. It was the perfect way to leave my 40s on a lovely note.
I look for patterns in my life and how things might are connected. I kept seeing old friends coming back into my life or, more importantly, having the opportunity to share what they have meant to me with old friends. It was very precious to me to let others know how valuable they were to me so long ago. And the really beautiful aspect of leaving my 40s wasn't really "leaving" anything. Reconnecting with friends from the past was a beautiful reminder that they helped shape who I am still today. While I may check a new age category on forms, I now have a half-century of love, laughter, sorrow, and wisdom that I carry into the next half. What a blessing, and how I look forward to what this next decade (or even this next week) brings. This is 50!