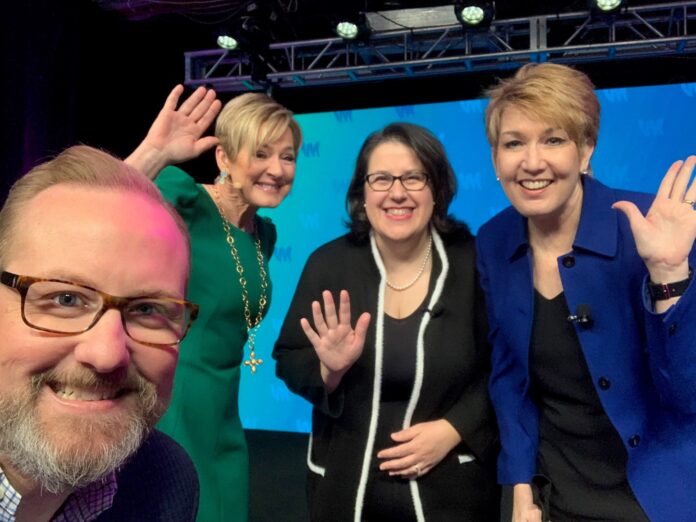 BY SWSM Staff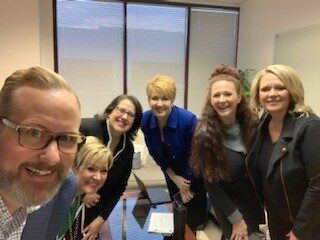 Almost 1,100 women from 24 states registered for the 2021 SWSM Idaho Virtual Conference! The event took place live from a sound stage. The reviews are in and attendees agree — Smart Women Smart Money once again delivered a top-quality, educational conference despite the fact we couldn't gather in person this year.
New this year was the "Up Close and Personal" interview series featuring executives and entrepreneuers.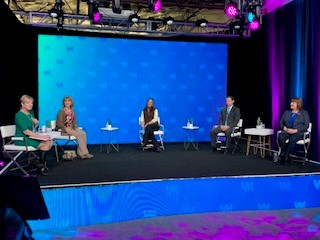 Melanie Kreifels, Managing Editor for Smart Women Smart Money Magazine made her first appearance on the big stage explaining to attendees that the winter 2021 print edition was designed to be used as a conference guide for the event.
"We are so proud to bring these real stories of real women into your home," said Kreifels. "We hope you are inspired by these women appearing on the stage today."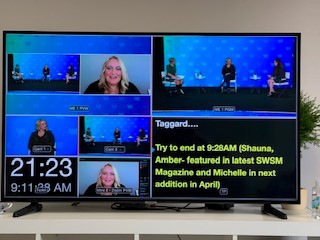 Local KTVB news personality Carolyn Holly served as the emcee for the 21st time in Idaho. Later in the day, Molly Lenty of Wells Fargo presented KTVB Channel 7 with the 2021 SWSM Hall of Fame Award. KTVB Station Manager Jessica Hagan thanked Smart Women Smart Money in a previously recorded video message.
Well-known Idaho attorney Alex Kincaid won the 2021 Ron G. Crane Excellence in Financial Education Award. The award was presented by retired Idaho Treasurer and SWSM Conference Founder, Ron Crane.
Pilot and Author Tammie Jo Shults was this years keynote speaker.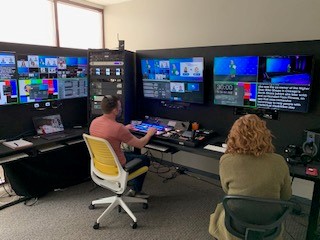 The "panel of experts" was the highest attended and always the most popular segment of the day. Attendees had the opportunity to ask questions again from the financial community. Joining the panel as experts this year were: Phil Harris (Harris Financial Services), Alex Kincaid (Alex Kincaid Law), Claudine DiTorrice (Pioneer Federal Credit Union), and Lori Gull (Idaho Central Credit Union).
Idaho Treasurer Julie Ellsworth served as this years conference host. She welcomed the ladies, thanked all of the sponsors and helped give over $1,500 worth of door prizes away.